Paula Deen's Daughter-in-Law Shares Sweet Photo of Her Adorable Triplets
Claudia Lovera, the daughter-in-law of the famous Paula Deen, celebrated 2019's Christmas with a heartwarming message, sending out a piece of advice to people with friends or family members in the hospital. 
Lovera is wife to Paula's son Bobby Deen. The couple tied the knot in 2013, and Paula helped them to announce some baby news on Instagram back in September 2018. The aspect that attracted more attention was that Claudia was expecting triplets!
"Never lose hope!"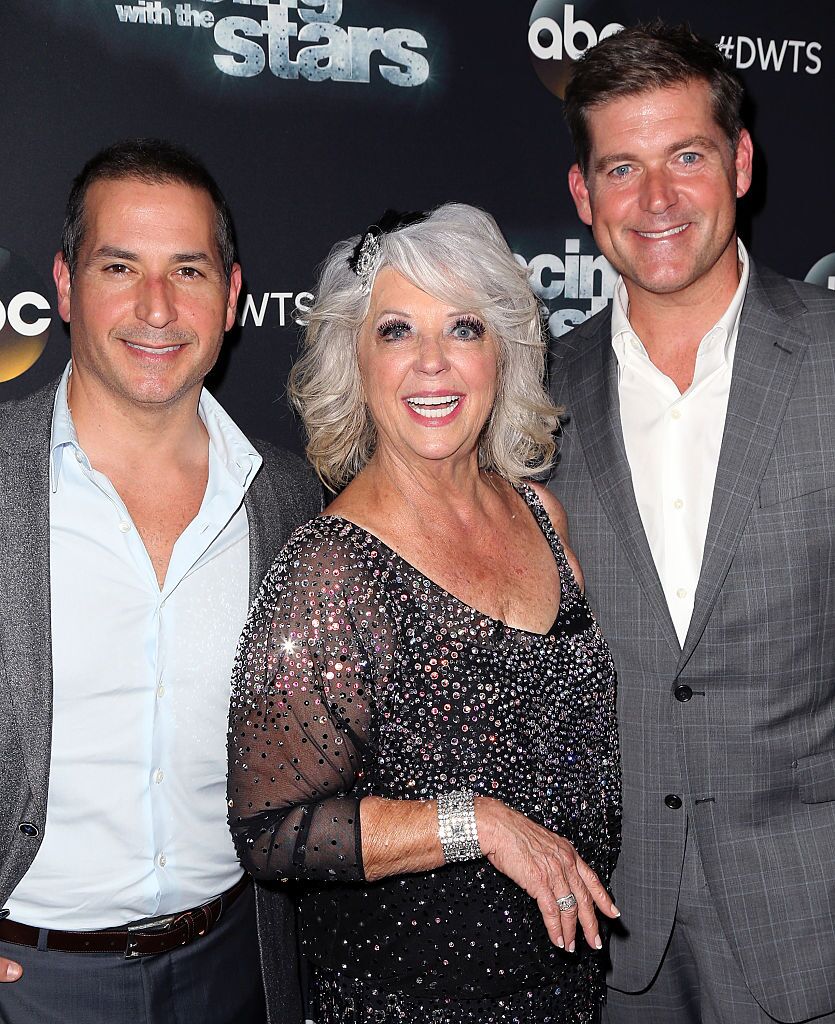 CLAUDIA LOVERA'S PREGNANCY OF TRIPLETS
Unfortunately, the pregnancy turned into a high-risk situation that required her to be in the hospital for a long time. Her triplets, two girls and a boy, were born around three months premature.
Nowadays, Olivia Maria, Amelia Ann, and Linton are doing well, and Lovera cannot be prouder. For Christmas, she uploaded a cute photo of the triplets, and it can be found below.
In the caption, Lovera admitted that it was the happiest Christmas of her life and that it was all thanks to her children. She added that only one year before, they were fighting for their lives in the hospital. Lovera wrote:
"I remember going to church and then spending all day at the hospital before heading to our family dinner. Leaving them every day was really hard, but it was even harder on Christmas night."
CLAUDIA'S MESSAGE TO HER FOLLOWERS
Fortunately, her situation and that of her children got better over time, and they could finally spend their first Christmas together as a family.
Lovera confessed that she felt blessed for her toddlers, and also shared a piece of advice with her followers whose friends or family members were in the hospital during the holidays.
The mother of three urged people to remember that God's time was perfect, even when it didn't seem like it. She also told her followers to remember that, no matter the situation, it would pass. Lovera added:
"Never lose hope! Merry Christmas to y'all and to your loved ones!"
PAULA HAS PLENTY OF GRANDKIDS
According to Paula Deen's website, Olivia Maria, Amelia Ann, and Linton are just three of her nine grandchildren. The TV personality and cooking show host added that she had seven grandsons and two granddaughters.
Paula is known for her cookbooks and TV shows. Bobby followed in her footsteps and has worked on his own cooking shows, including "Not My Mama's Meals," "Spring Baking Championship," and "Holiday Baking Championship."
Back when her grandchildren were still fighting for their lives, Paula posted a message to Facebook, saying that her family had faith that God had His arms around the kids.
She admitted to being eager for them to get home. Thankfully, their faith paid off, and the children are safe and sound.