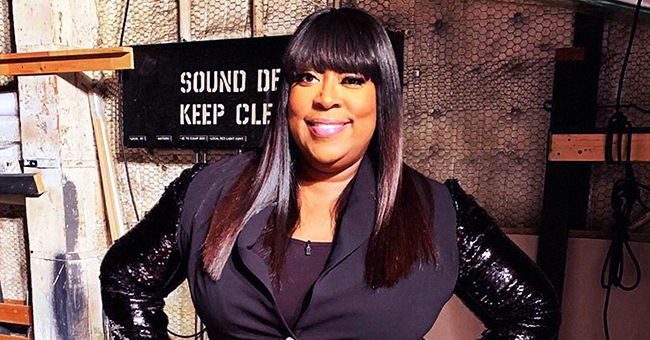 Source: Instagram/comiclonilove
Loni Love Shows Some Love to Rarely-Seen Lookalike Mom in Mother's Day Pic

Loni Love reveals a different side of her mother as she greets her on Mother's Day. The comic thanks her for something not many daughters may thank their mothers for.
Loni Love may not be a mother but she certainly knows what it means to be one, thanks to the woman who raised her alone.
A COMIC'S VERSION OF A MOTHER'S DAY GREETING
As Mother's Day came this year, Loni didn't forget to pay tribute to her mother. The 47-year-old has always been very vocal about her admiration for her, a single mom who made sure she grew up in a happy environment despite poor conditions.
While most children paid tribute to their moms by praising them for their admirable traits, Loni spiced up her greeting with a bit of comedy.
The photo she shared of her and her beautiful mom represented how much the talk show host adored her. The comedian is seen planting a kiss on her mother's cheek as she smiles to the camera. Loni's caption, though, showed a different side of her mom.
"Happy #mothersday to the woman that taught me how to drink without getting a hangover... love you always #MommaLove"
GROWING UP SURROUNDED WITH LOVE
Loni developed an appreciation for single mothers because of the example her mom showed. Last year, she revealed to her co-hosts on "The Real" that it was because of her mother's rearing that she did not feel the pain of growing up poor.
"I think my mom surrounded me around people… with people who wanted to be with me…who loved me. So that's all I remember growing up — as matter of fact, I didn't even really know we was poor until I really looked at television. And I'm like, 'People live differently than we do.' You know what I'm saying."
Loni also applauded her mother for not saying anything bad against her father or ever using her children as a weapon against him.
ON NOT WANTING TO HAVE KIDS OF HER OWN
Though Loni had a pleasant childhood, she made the conscious decision not to have children of her own but it's not because of anything her mother did. She suffered a miscarriage in her late 20's and it broke her heart. She was traumatized by what she felt that she feared to go through it again.
However, more recently, Loni expressed the possibility of being open to having kids again as a result of her relationship with actor James Welsh. "I could still have children if I wanted to," she tells her co-hosts but added, "I probably don't."
At least it wasn't a definite no.
Please fill in your e-mail so we can share with you our top stories!