Tiger Woods' Girlfriend Erica Herman Has Reportedly Tamed Him
Tiger Woods has gone through a torrid time but seems to be back on his feet and doing what he knows best. His girlfriend, Erica Herman is one person who has stood with him through all his difficulties and may have been able to tame his thirst for sexual escapades.
Tiger Woods is a name synonymous with golf and was at the top of the sport for a while until scandal after scandal and a series of controversial circumstances led him to fall from grace. His attempt to get back to his feet after all the crisis was not helped with a series of injuries and surgeries that he had to undergo.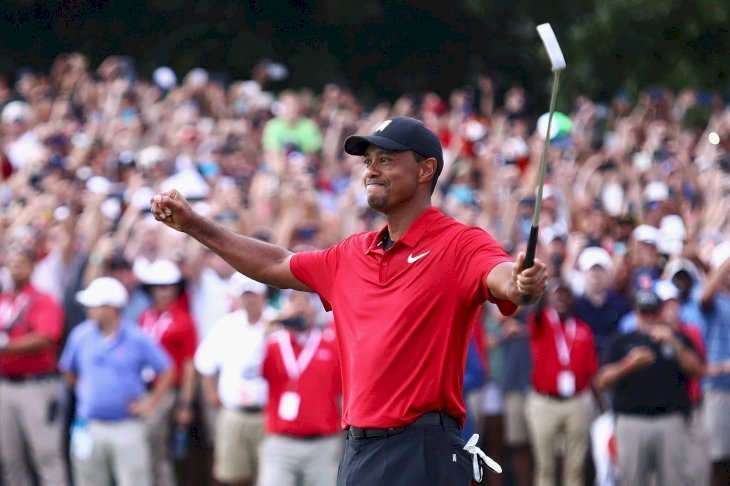 Through all of his dark periods, girlfriend, Erica Herman was his support and stood firm with and for him. The "Tiger" is now back to his  winning ways, and he showed just how much he appreciates his lover by passionately kissing her after his recent victory at the Masters.
ERICA'S IMPACT
Tiger Woods was entangled in a series of sexual scandals that led to him and Elin Nordegren's divorce and also made him lose all of his endorsement deals. The golfer slid down the golf rankings as well, dropping out of the top 100. His attempts to claw his way back took serious hits with different injuries, prompting him to embark on surgeries.
He is now back and in winning ways and sources credit Erica Herman, his girlfriend since 2017 with being responsible for his resurgence. Tiger Woods' and professional golfer, Arjun Atwal disclosed that Erica has always been supportive of and present for Woods in his struggles with health issues and through his rough patch, crediting her for being his main support system.
HOW IT ALL BEGAN
How Erica Herman managed to tame Tiger Woods https://t.co/Zcy0Dgzr1D pic.twitter.com/kt8YX5W7Uo

— Page Six (@PageSix) May 11, 2019
Tiger Woods met Erica at Blue Martini in Orlando, a bar where she worked as a bartender during her college days. The two stayed in touch after that meeting but did not become very close until her graduation.
Erica would become the director of operations at Woods' restaurant which opened in 2015, and they developed a much closer relationship, and she became a saving grace for him when he needed it the most.
WHAT THE FUTURE HOLDS
While there has not been any news of the two taking their relationship further, the passionate kiss that Tiger Woods gave Erica after telling her "I love you" after winning the Masters goes to show just how much he cherishes her presence.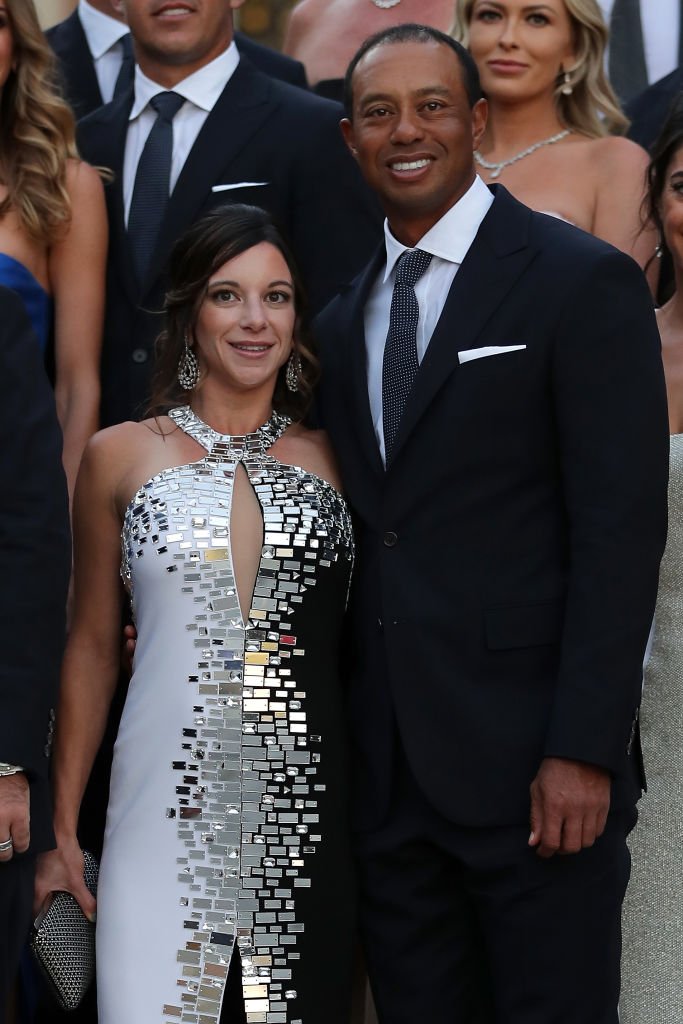 The two are often seen together, and she is also good with Tiger's kids, Sam and Charlie as well as ex-wife, Elin. They all holidayed together in the Bahamas after they made their relationship official. If anything, having Tiger back to his best, and tamed of his excesses is a welcome relief for everyone.