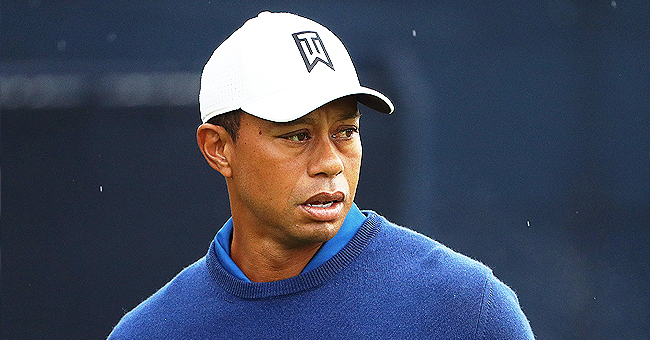 Getty Images
Tiger Woods Comments After Being Sued for Employee's Drunk Driving Death

Tiger Woods has finally addressed the death of his employee after getting sued by the latter's parents for allowing their alcoholic son to be overserved alcohol at his bar on the night he died.
Earlier this week, we reported that Woods, his girlfriend Erica Herman, and his "The Woods" restaurant and bar in Jupiter, Florida were being sued by the parents of 24-year-old bartender Nicholas Immesberger who died last December following a night of heavy drinking at work.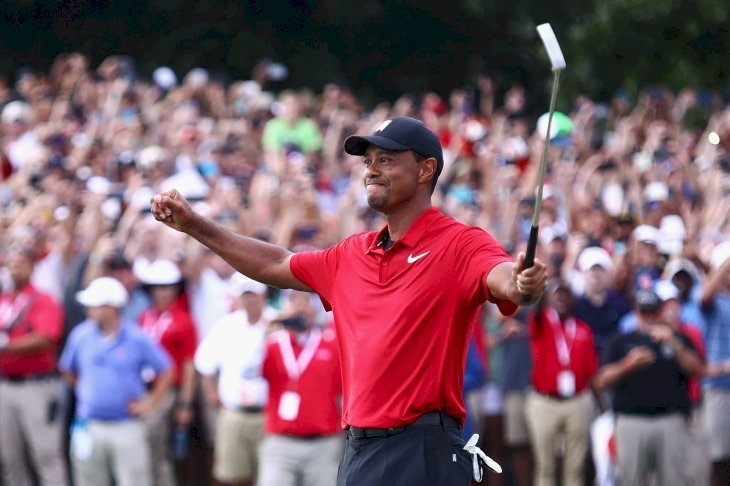 Tiger Woods at the TOUR Championship at East Lake Golf Club on Sep. 23, 2018, in Atlanta, Georgia. |Photo: Getty Images
The golf champion has now finally addressed the incident, even though he avoids a direct reference to the ongoing legal battle.
"We're all very sad that Nick passed away," Woods said at a PGA press conference in New York on Tuesday, reports CBS News. "It was a terrible night, a terrible ending. And we feel bad for him and his entire family. It's very sad."
THE LAWSUIT
A day before, Woods was slammed with a wrongful death lawsuit by Immesberger's parents. The suit, obtained by CBS News, states that:
"The employees, management and owners of The Woods over-served a young man they knew was suffering with the disease of alcoholism."
MORE ALLEGATIONS
They "ignored Immesberger's disease, they fueled it by over-serving him alcohol to the point of severe intoxication and then sending him out to his car to drive home," the suit further claims. "As a result of this negligence, Immesberger crashed his vehicle and died on December 10, 2018, after leaving The Woods."
The lawsuit lists Herman as the restaurant's general manager and contends that she personally knew Immesberger and recruited him to work as a bartender at "The Woods."
It also states that the golfer himself "knew Immesberger personally and through information and believe (sic), Herman had discussed Immesberger and his drinking of alcohol with Tiger."
Per the suit, Immesberger finished a shift at 3 pm on December 10, 2018, but stayed on for hours at the restaurant where he was served alcohol to the point of "severe intoxication" before he was sent out to his car to drive home.
THE TRAGEDY
According to CNN, the 24-year-old later died near the community of Port Salerno -- about 20 miles from The Woods Jupiter restaurant and bar -- when he crashed his Corvette.
The civil complaint filed by Immesberger's parents further reveals that he had a blood alcohol level of .256, three times the legal limit and a police report said he was driving an estimated 70 mph in a 55 mph zone.
THE FORMER EMPLOYEE
Via the lawsuit, Immesberger's family is seeking over $15,000 in damages, reports the Palm Beach Post.
According to PEOPLE, Immesberger was reportedly a local football star who had played running back at Berean Christian School and fullback at Bridgewater College in western Virginia in 2013.
"Nick was a good kid, a funny kid," said Scott Duchene, Immesberger's father, according to USA Today. "He had a lot of drive, and he was taken away from us. I feel he should still be here with us. I'm just very disappointed in this whole situation."
Please fill in your e-mail so we can share with you our top stories!