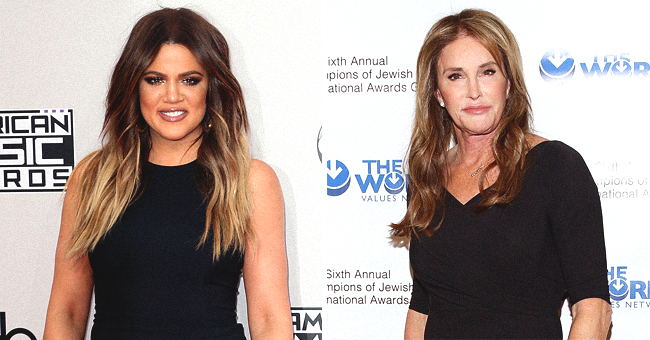 Getty Images
Khloé Kardashian Reveals Caitlyn Jenner Is Dating a 'Really Sweet' Transgender Woman

Khloé Kardashian just confirmed Caitlyn Jenner's relationship with Sophia Hutchins on the "Divorce Sucks" podcast to be released on Monday.
During the "Divorce Sucks!" podcast, Khloe Kardashian confirmed and talked about Caitlyn Jenner's rumored relationship with Sophia Hutchins while speaking to a celebrity divorce lawyer and host, Laura Wasser.
"Yes, I believe that she is a transgendered woman as well. She's really really sweet too. She's really sweet. She's younger, but like, she's not bothering anyone. She's super sweet," Kardashian shared about the Hutchins.
Jenner and Hutchins live in Malibu and are not shy to publicly appear together. Last October, Jenner failed to categorize their relationship as that of a romantic one on the "Hidden Truth Show."
"I would describe our relationship as we're partners, we're business partners, I'm the executive director of her foundation," Hutchins added.
The two attended the ESPY Award last year after being rumored lovers. They are also regularly seen going for a coffee run in their local neighborhood.
Kim, Khloe, and Kourtney were also present in the said event, but were not in good terms with Jenner, after having a conflict with the Kardashians' mom, Kris.
However, it seems Kardashian is back to having a good relationship with Jenner, after having called her partner "really sweet." Perhaps Khloe is sick and tired of the drama that seems to follow her family, including the continuous issues about Tristan Thompson, who was at her daughter, True's, birthday party.
"Tristan attended the birthday party with some friends," said a source. "Khloé seemed a bit nervous about having him there, but there was never a question if he would be invited. It's super important to Khloé that True spends as much time with Tristan as possible. Khloé wants True to have a great relationship with Tristan."
The Kardashian star wanted everything to be perfect for daughter, seeing as she will look back at memories when she grows up and want it to be happy.
Please fill in your e-mail so we can share with you our top stories!