US Army Veteran with Dementia Desperately Tries to Remember His Son's Name in a Tearful Video
A touching YouTube video reveals moments a senior citizen tries hard to remember his son's name due to dementia. The video shows the duo in a car, while the son drives, the father is in the passenger's seat as they engage in a conversation.
The conversation begins with the older man saying to his son,
"Do you know who I am?"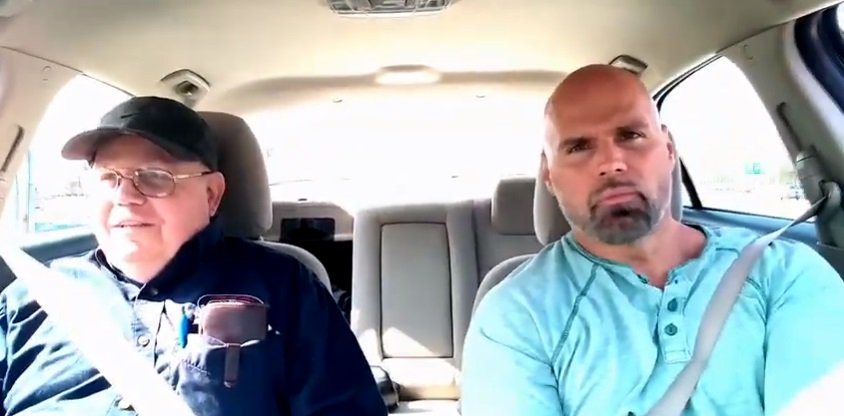 The younger man, Mr. Kenneth Keene Jr.
replies
,
"You are ToughKenaMan."
This causes the US army veteran to laugh as he repeats the name. However, Keene Snr is not able to answer correctly when his son returns the question. The older man laughs and says:
"I don't know exactly, but I can see ya, I know ya."
He repeatedly refers to Kenneth Jr. as "John," and when he was told that he got it wrong, he chuckled. The question session continues as Mr. Keene Jr. tries to bring back his father's memories. It took a while before the older man could answer correctly as he kept referring to his son as "John."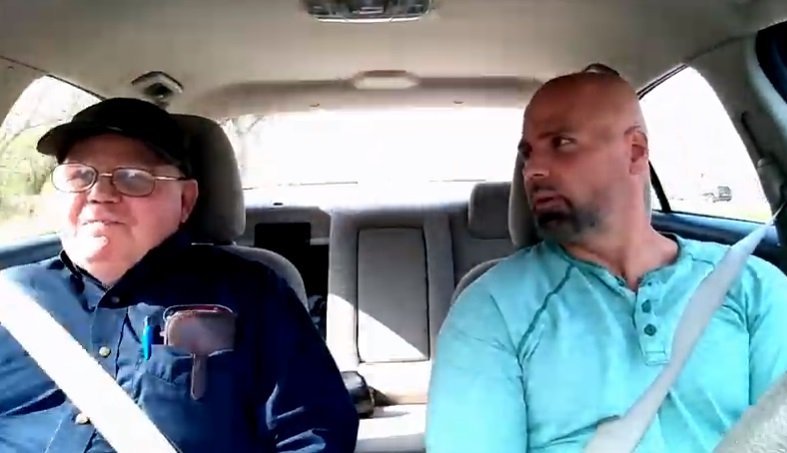 Mr. Keene then says,
"Who is John?"
And at this point, the veteran officer replies,
"I'm Kenneth Keene, and you are Kenneth Keene."
Mr. Keene Jr. is a YouTuber who documents the day-to-day struggles of living with dementia, a condition which results in the loss of cognitive abilities such as thinking, remembering, and reasoning.  His father, Keene senior, was diagnosed with dementia in 2014, but the illness took effect while the 70-year-old man was still in his 50's. 
In another video, a daughter shares a beautiful but emotional moment with her deaf mom who suffers dementia. Their conversation was also recorded in a car starts as the older woman, Carmen, talks about her children without recognizing that one was right in front of her.
At this point, MJ Grant gestures to her mom as she tries helping the 76-year-old woman to identify her. 
"Where's MJ?" 
Grant asks, to which Carmen responds that she doesn't remember while also mentioning that:
"Saw her a long time ago … Christmas. I forget." 
Grant not giving up, presses on as she tells her mom some family memories which seems to help as Carmen asks in sign language
"Did I give birth to you?"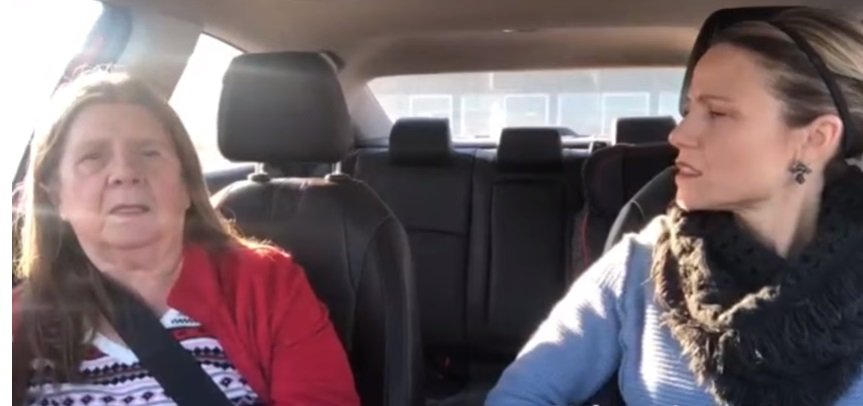 MJ then responds with a nod and a smile. The older woman says.
"I'm so surprised,I'm your mother."
She added:
"And I have another one? Oh yes, it's the two of you."
Grant, who posted the video on Facebook did not expect the large turnout of internet users who could relate with the condition, and this makes her happy and wants to do more for her mom.