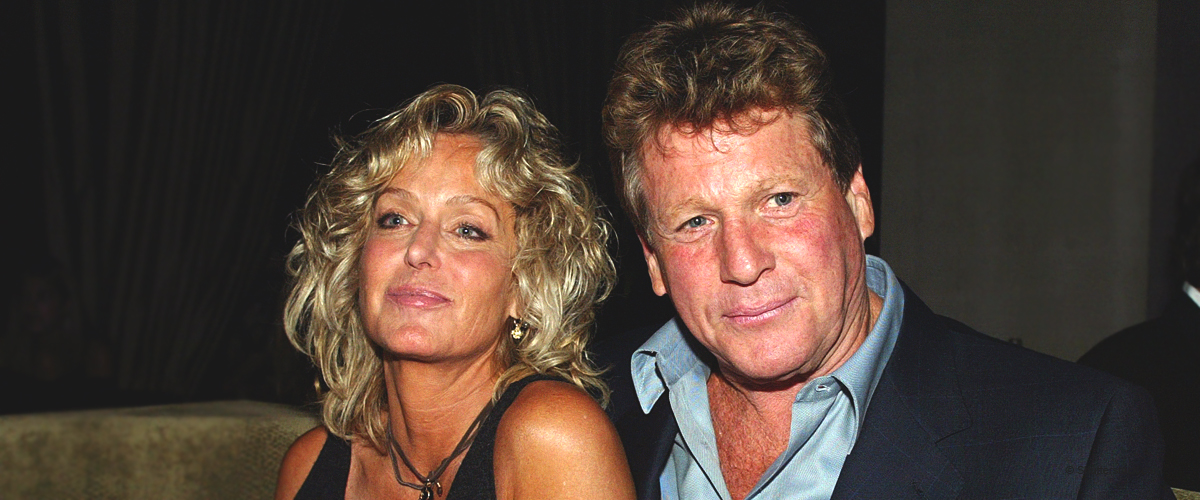 Getty Images
Farrah Fawcett and Ryan O'Neal's Complicated 30-Year Romance
Farah Fawcett was America's most well-known sex symbol at one point in time. When Ryan O'Neal stole her heart, things got very complicated between them, affecting all aspects of their lives.
One was a gorgeous actress, the epitome of a homegrown beautiful blonde in America. The other was the tall, dark and handsome hunk that all the women wanted.
It began with a red swimsuit
O'Neal met Fawcett while the latter was married to her first husband, Lee Majors, reported Country Living. Starting in the '60s, Fawcett made her way from shampoo and toothpaste commercials to television and, finally the big screen.
The 1976's series "Charlie's Angels" was what catapulted her to stardom. When she did a photo shoot wearing a red swimsuit in the same year, the resulting poster accumulated the highest number of sales in its time.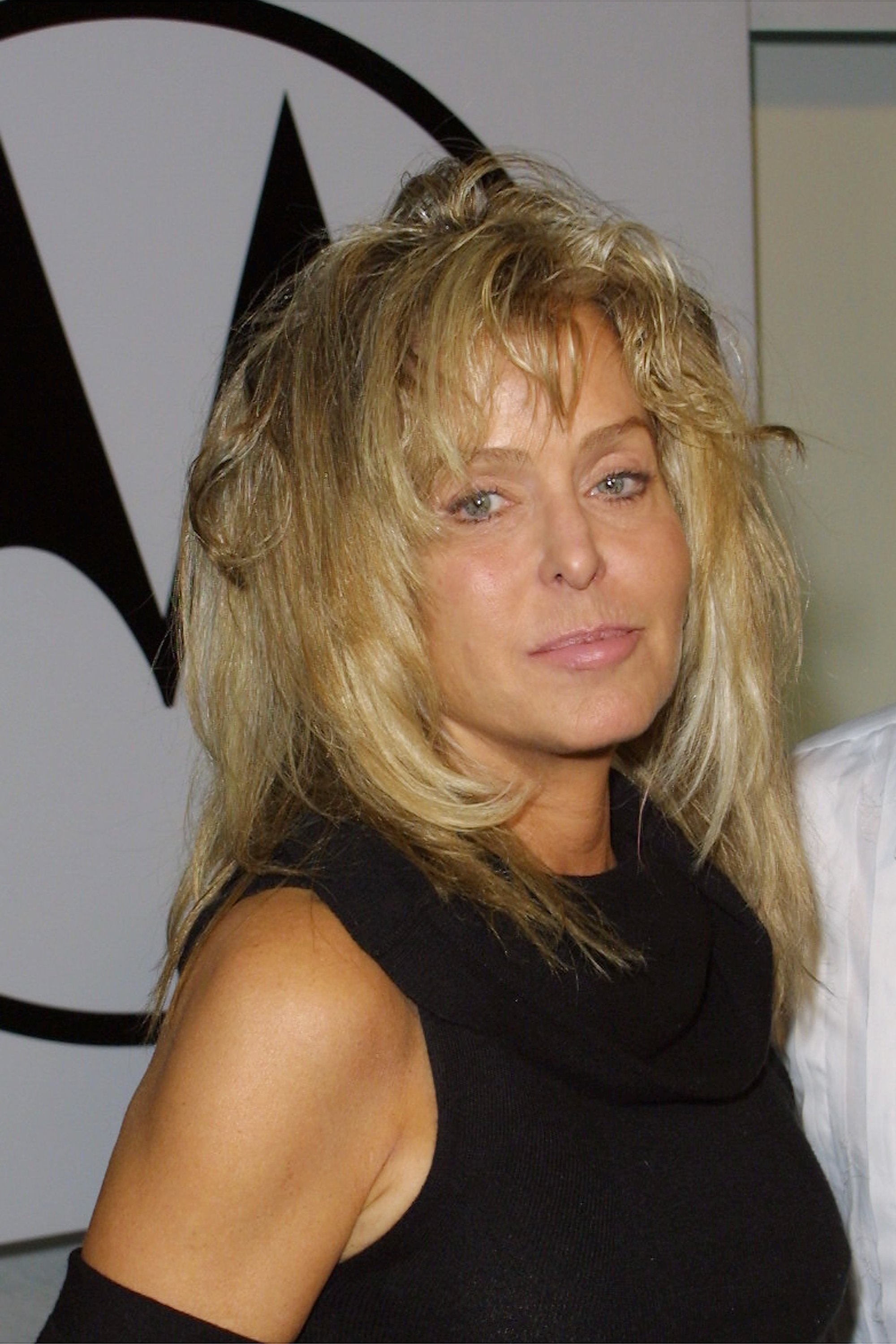 Farah Fawcett, actress | Photo: Getty Images
O'Neal chose to make his start in boxing, even though both his parents had been involved in the entertainment industry. His record was 18-4 and he received the Golden Gloves boxer title in 1956 and 1957.
He later starting acting on various tv shows, going from "Peyton Place" and eventually to "Love Story," which was his path to fame. In 1981, O'Neal was introduced to Fawcett by Majors, but it was not yet meant to be.
O'Neal and Fawcett officially partner up
Fawcett and Majors got divorced the next year, while O'Neal got married to Joanna Moore and had two children. The two divorced in 1986, but O'Neal quickly remarried Leigh Taylor-Young and had a son.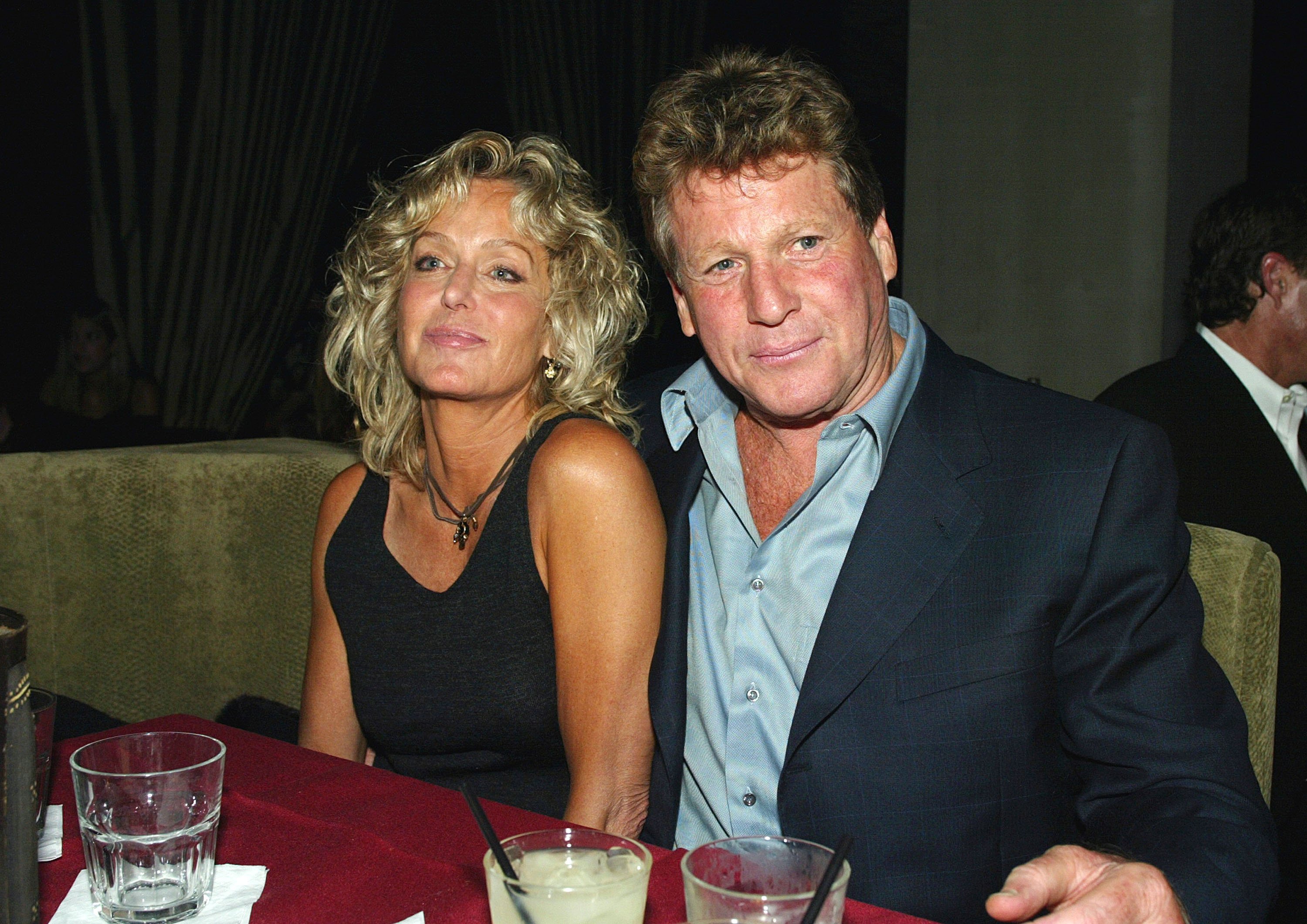 Farah Fawcett and Ryan O'Neal | Photo: Getty Images
After seven years, they called it quits. By 1985, Fawcett and O'Neal had their son, Redmond. The stunning couple soon began battling challenges like O'Neal's drug use and infidelity.
Fawcett stayed through it all until she reached her breaking point in 1997 when she witnessed O'Neal sleeping with another woman. After that, it was sickness that brought the two back together.
Both were diagnosed with an illness
In 2001, O'Neal was diagnosed with chronic myelogenous leukemia, and Fawcett returned to his side. He overcame his illness and the two seemed to be doing well.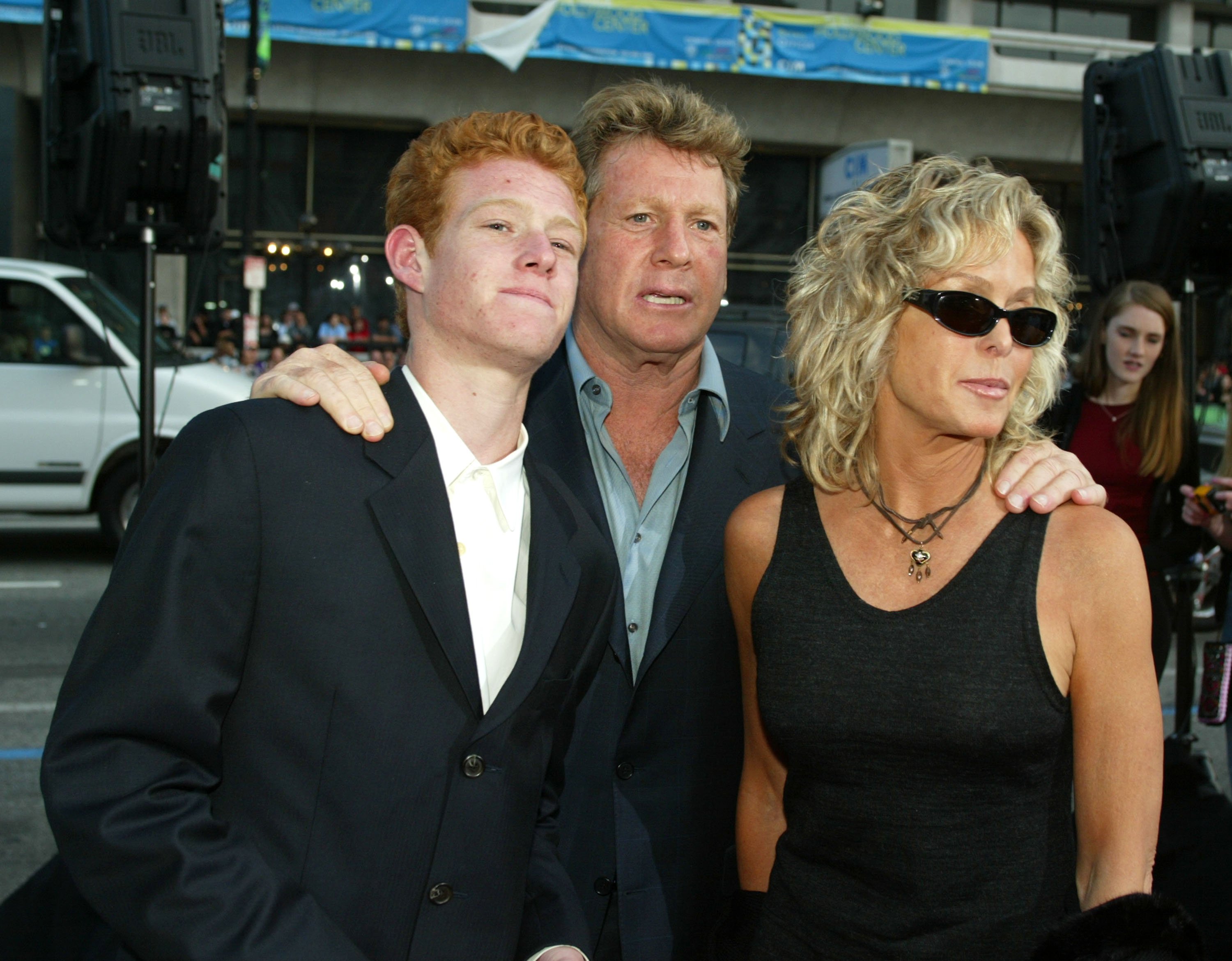 Farah Fawcett with Ryan O'Neal and their son Redmond O'Neal | Photo: Getty Images
Sadly, Fawcett's anal cancer diagnosis in 2006 took a completely different path. The actress decided to document her ordeal, seeing it as a way she could finally help others.
Titled, "Farrah's Story," she received credits for the film since she carried around her own camera and filmed a fair amount of the material herself. At a time when cancer wasn't publicized very much, Fawcett wanted to share her story.
A death goes unnoticed
Millions tuned in when it finally aired, but when the iconic blonde passed away in 2009, many people were focused elsewhere. Just five hours she left the world, legendary singer Michael Jackson also died.
Since losing the love of his life, O'Neal has been keenly aware of his struggles. He wrote a book called "Both of Us: My Life with Farrah" in 2012, for others as well as himself to better understand what truly happened.
A painting and a son's troubles
More recently, the actor has attempted to make money off a painting of his wife done by the acclaimed Andy Warhol. According to Page Six, in April 2019, O'Neal put the item up for sale for $18 million.
Rather than passing the piece down to his children, or selling it to just anyone, O'Neal is reportedly hoping that an art collector will purchase and appreciate the piece.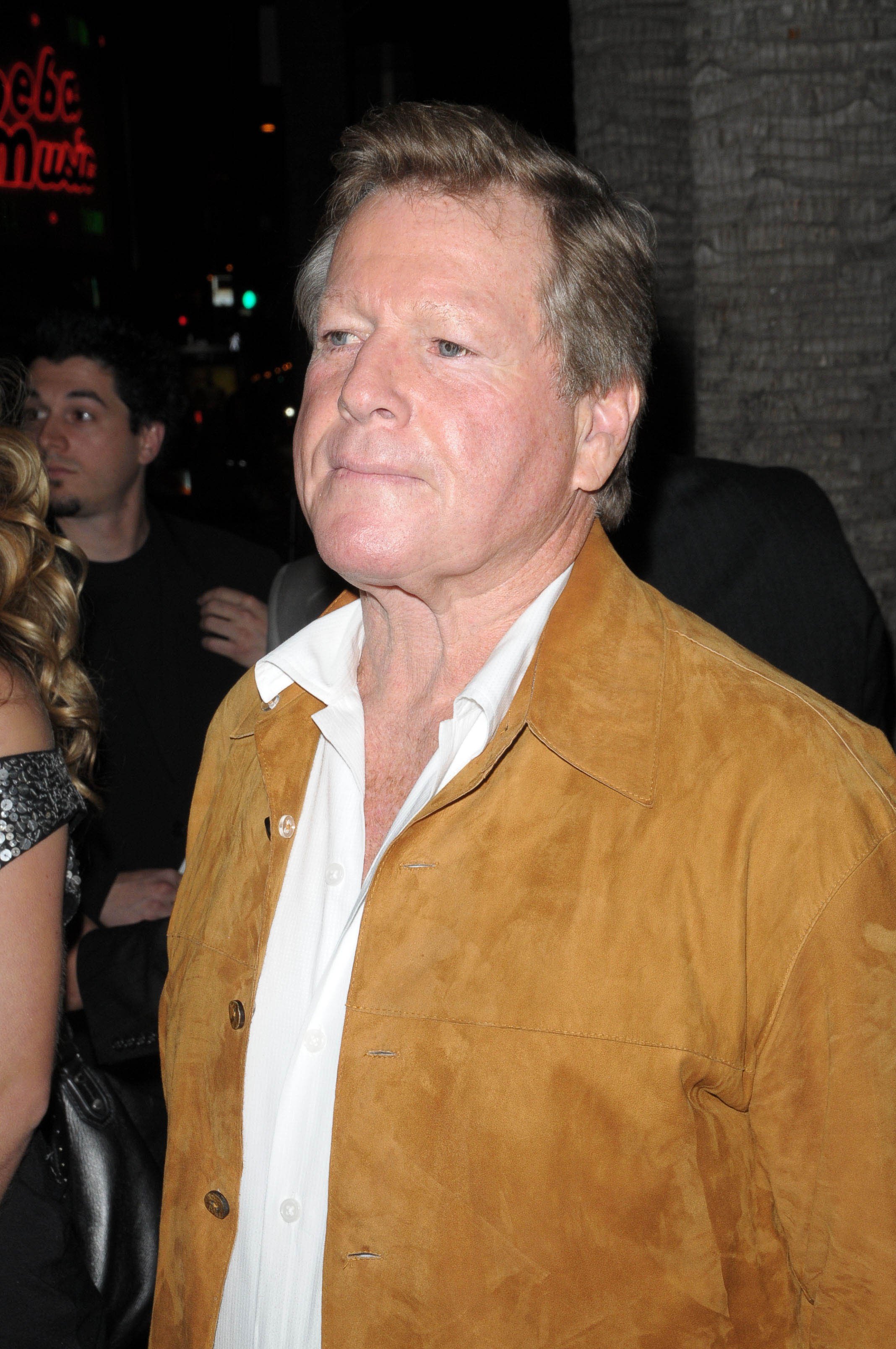 Ryan O'Neal, actor | Photo: Getty Images
As for the couple's son Redmond, he also fell into drug abuse with his father and has been battling substance addiction on and off for years. In 2018, his problems intensified when he was charged with robbery and violent crimes.
Farrah's story to be told
His mother's later years are set to be discussed in an ABC News broadcast titled "This is Farrah Fawcett." Former "Charlie's Angels" co-star Jaclyn Smith as well as O'Neal, among others, will talk about the late star.
People released a preview of the special, where O'Neal, who never married Fawcett, described his former partner as "hard to kill." The segment will air on May 23 at 8 p.m. ET.
Please fill in your e-mail so we can share with you our top stories!