Inside Ellen DeGeneres and Portia De Rossi's Long-Lasting Love Story
Portia De Rossi and Ellen DeGeneres's relationship may have been off to a slow start, but after more than a decade together they are just as in love as the day they met.
The pair met at a party in 2000, and for Portia, it was love at first sight. By then, Ellen had already come out as gay, but Portia still had one foot in the closet and fears around her sexuality kept her from showing her interest in Ellen.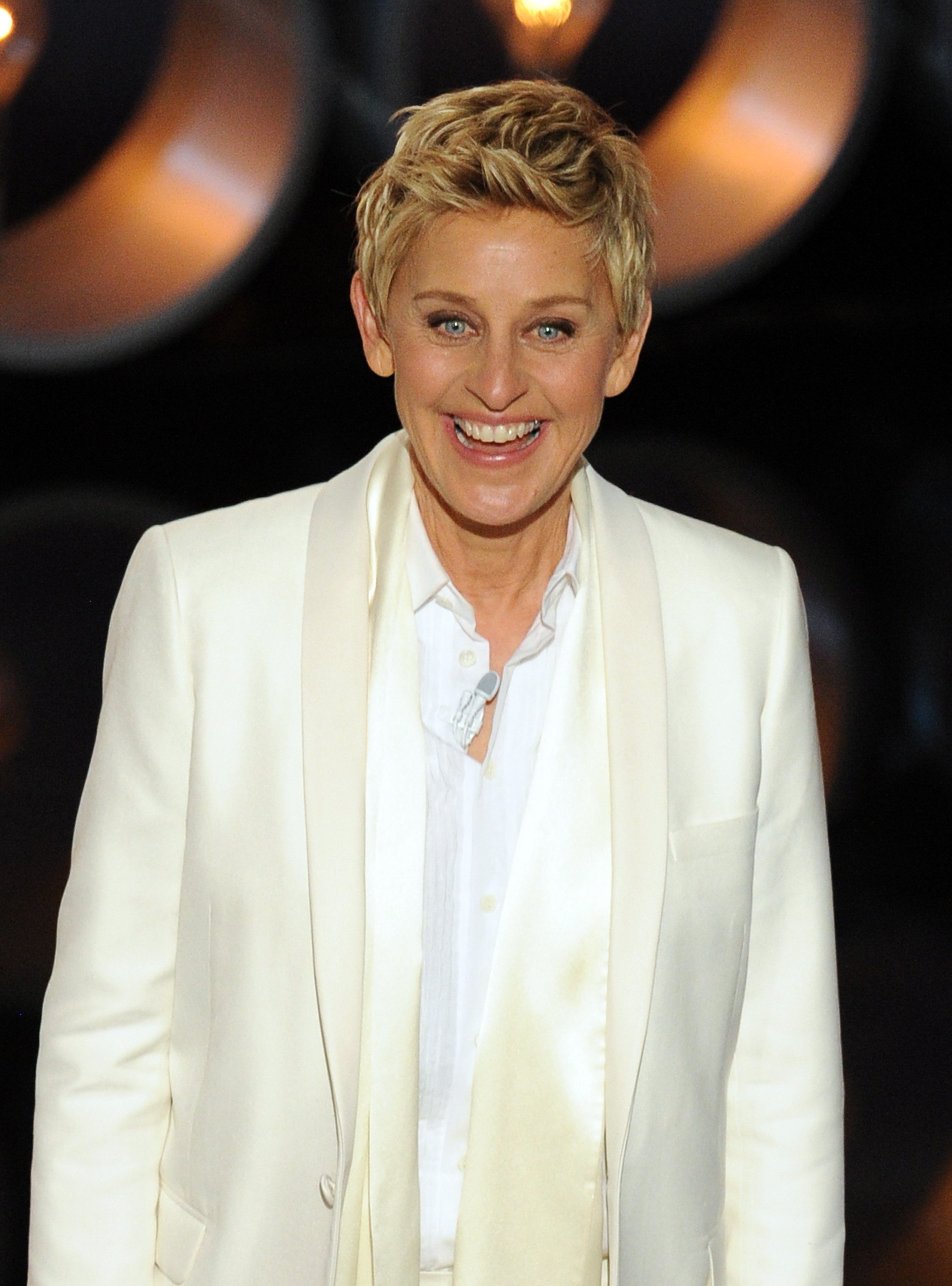 Portia was closeted when she and Ellen met for the first time
In a relationship with Francesca Gregorini at the time, Portia de Rossi hadn't fully come out as gay in public. She feared what it might do to her acting career, as she told Oprah during an interview,
"I was closeted and very, very afraid that if I talked about being gay, it would be the end of my career, so I wasn't about to date the most famous lesbian in the world."
But things changed when Ellen and Portia met again at the VH1 Big Awards in Los Angeles in 2004. Portia, after a long struggle with her sexuality, finally told Ellen how she felt and they began dating.
A few months later in 2005, Portia openly spoke her sexuality and relationship with Ellen for the first time. "Believe me, I had a very, very long and difficult struggle with my sexuality," she told The Advocate.
The couple then moved in together and shortly after the Supreme Court of California legalized same-sex marriages in 2008; they tied the knot during an intimate ceremony. Philosopher Wayne Dyer, who officiated the ceremony, said:
"Today we have taken a giant step forward toward the ideal that all of us, with no exceptions, are not only created equal, but we each have the unalienable right to pursue our own happiness."
Divorce rumors
Two years later Portia legally changed her name to Portia Lee James DeGeneres. By 2014 divorce rumors circulated, but to Ellen and Portia, it meant that general perceptions around same-sex marriages were changing.
Portia told Us Weekly on June 27, 2018:
"The divorce rumors came, and then we really knew the perceptions had changed. I'm not kidding. I know it sounds ridiculous, but when that started happening, I thought, 'Oh, now we're finally accepted.' We get the same s–t as every celebrity couple."
Portia's gift to Ellen on her 60th birthday
For Ellen's 60th birthday in 2018, Portia went all out and gave Ellen a present she described as the "best gift ever."
With Ellen's hero being the environmentalist Diane Fossey, Portia came on stage on Ellen's show and said:
"It's your 60th birthday, and this gift had to be really special, and it had to represent who you are and what you really care about. Not just now, but what you've always cared about. What you were influenced by and what has made you the amazing person that you are today."
Ellen's response to her gift also sums up how the couple feels about each other as she said, "It's good to be loved. It's profound to be understood."
On August 16, 2018, the couple celebrated their 10th wedding anniversary. Portia took to social media and posted a video and a slideshow of pictures of the big day, while Ellen went with a throwback video taken of the two in 2010 while on a rollercoaster with the caption, "Life is a roller coaster. I'm glad I'm sitting next to you, Portia de Rossi."
Life is a roller coaster. I'm glad I'm sitting next to you, Portia de Rossi. #NationalRollerCoasterDay pic.twitter.com/JzEAsOx7G8

— Ellen DeGeneres (@TheEllenShow) August 16, 2018
Towards the end of 2018, Ellen spoke to the New York Times correspondent, Jason Zinoman in a series of rare interviews. Over two days, Ellen elaborated on various aspects of her life and also talked about her greatest fears regarding Portia.