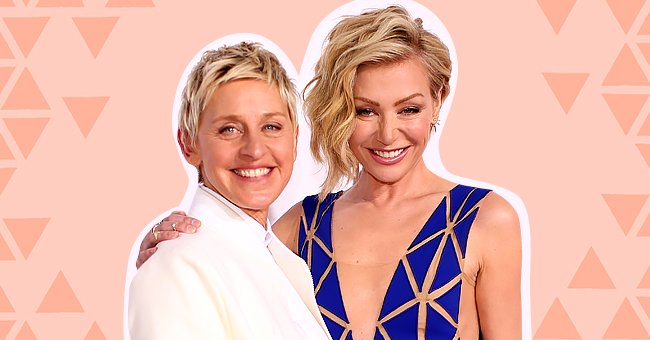 Getty Images
Portia de Rossi Believed Her Ex-husband Was Her 'Protector' – He Ran off with Her Brother's Wife
Portia de Rossi once married a man before coming out as gay, thinking she could live everyday life. However, her husband left her and ran off with her brother's wife.
Portia de Rossi knew about her sexuality for many years but hid it to save her Hollywood career as an actress. She tried to live as most women would and shut down her identity and navigate life with a man.
In 1996, she married documentary filmmaker, Mel Metcalfe, thinking it was a decision she could stand by, but as it turned out, she was left alone on the driveway of their home, watching as he ran off with her brother's wife.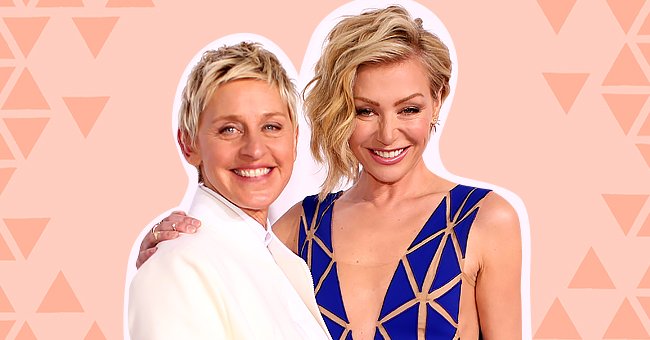 Ellen DeGeneres and Portia de Rossi during The 41st Annual People's Choice Awards at Nokia Theatre LA Live on January 7, 2015 in Los Angeles, California. | Source: Getty Images
A RELATIONSHIP WITH METCALFE
De Rossi met her husband on the set of "The Woman in the Moon," her first American film. At that time, she chose between Metcalfe and another woman to win her heart as a sexual partner. She chose Metcalfe – a decision that shocked even herself. She recalled in her memoir, "Unbearable Lightness:"
"It was surprising to him too when I showed my attraction by breaking into his Holiday Inn hotel room, pummeling my chest and face and stomach, while yelling, 'I'm gay,' and then having sex with him."
There was a serious attraction between the two, one that led de Rossi to believe she would have a life with a man and be happy. However, their relationship only lasted three years as Metcalfe ran off with de Rossi's sister-in-law, Renee Kappos, the wife of her older brother, Michael Rogers.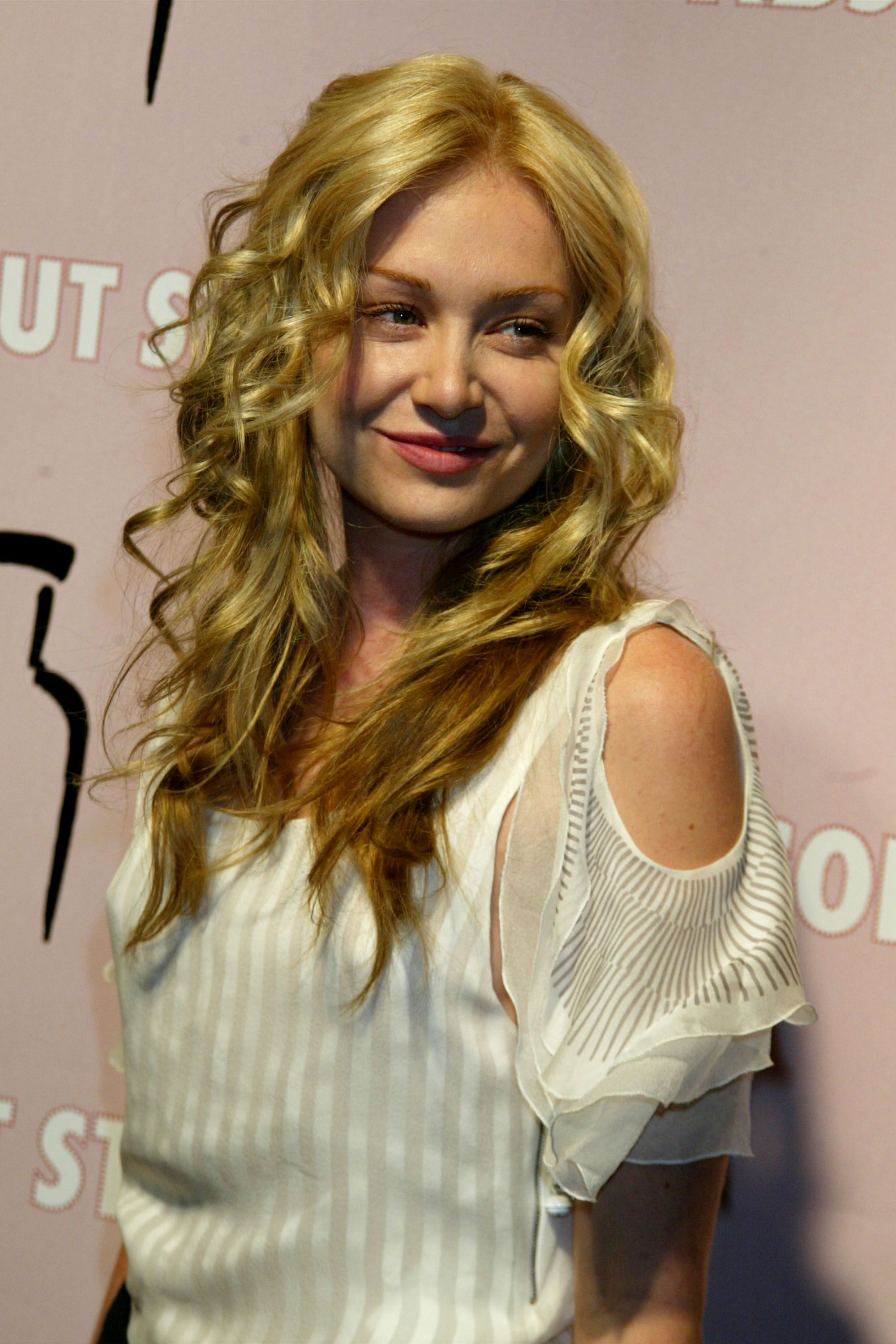 Portia de Rossi during the Absolut Stella at the hotel Chateau Marmont on Sunset Boulevard October 17, 2002 in Los Angeles, CA. | Source: Getty Images
Rogers and Kappos, long-time lovers, tied the knot before leaving Australia and relocating to America. Kappos and Metcalfe soon became business partners for a cappuccino and a carpentry company, which later became more intimate. De Rossi wrote:
"The fact that Renee would wear skimpy, lacy underwear clearly visible underneath her oversized, gaping overalls should have indicated to my brother and me that a personal relationship was also forming."
However, the siblings were utterly dumbfounded when Metcalfe left de Rossi, and Kappos sabotaged her marriage.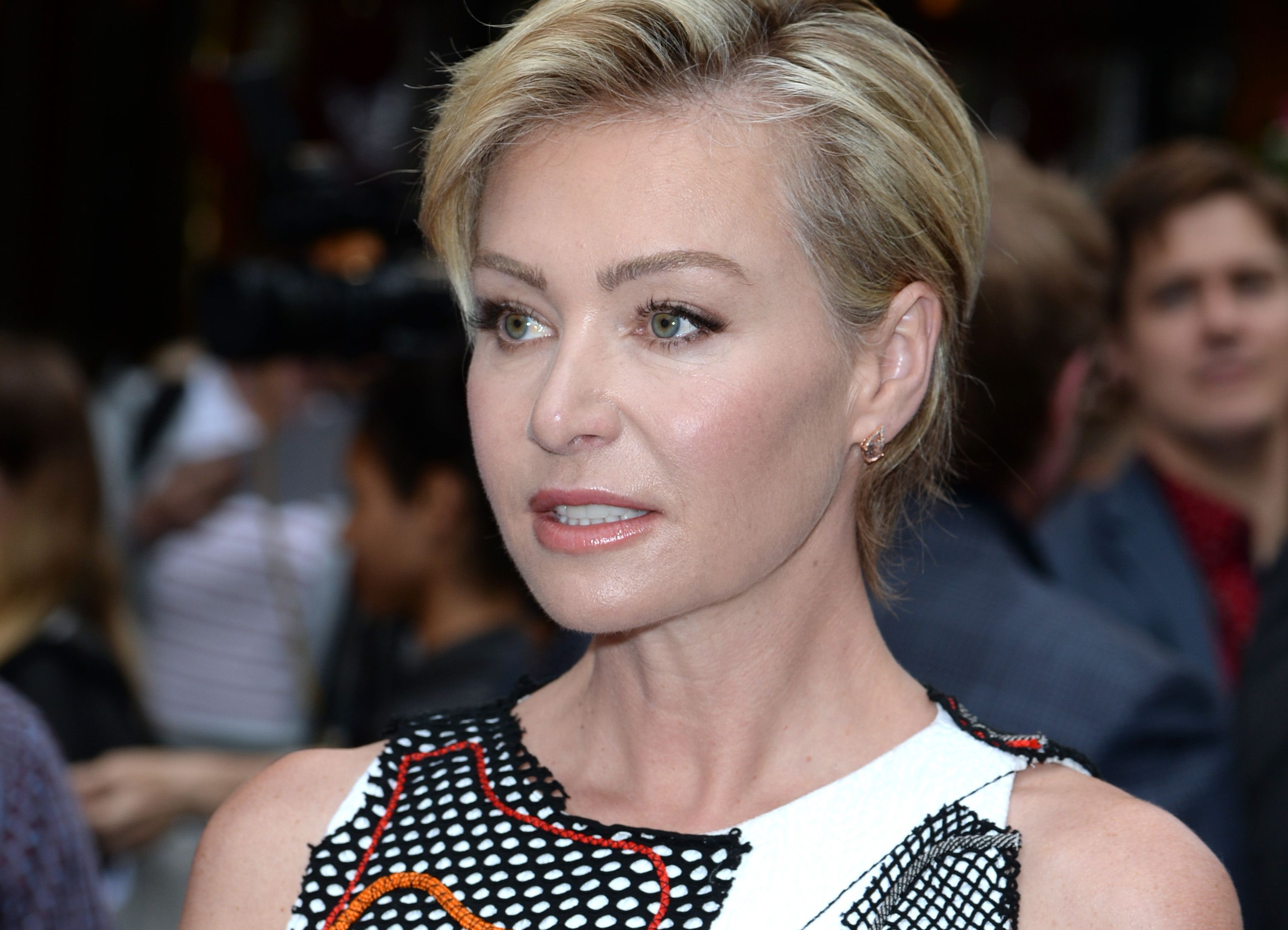 Portia de Rossi at the UK Premiere of "Finding Dory" at Odeon Leicester Square on July 10, 2016 in London, England. | Source: Getty Images
GOING SEPARATE WAYS
According to de Rossi, her ex-husband gathered evidence that made the actress look unfit to be a partner. She was sentenced to sexual confusion after the revelation that she made out with another woman was exposed.
As Metcalfe drove off, de Rossi ran after him down the street like what one would only see in movies. She felt that her true nature drove him away, with it, her protector from her innermost desires. Although devastated, de Rossi found comfort in her brother, who moved into her place.
Rogers didn't have it easy either. During his first year residing in Los Angeles, he had challenging encounters as a manager of a biomedical engineering company. Both came to the land of the free chasing after the American dream, but it seemed that their personal lives had been affected negatively.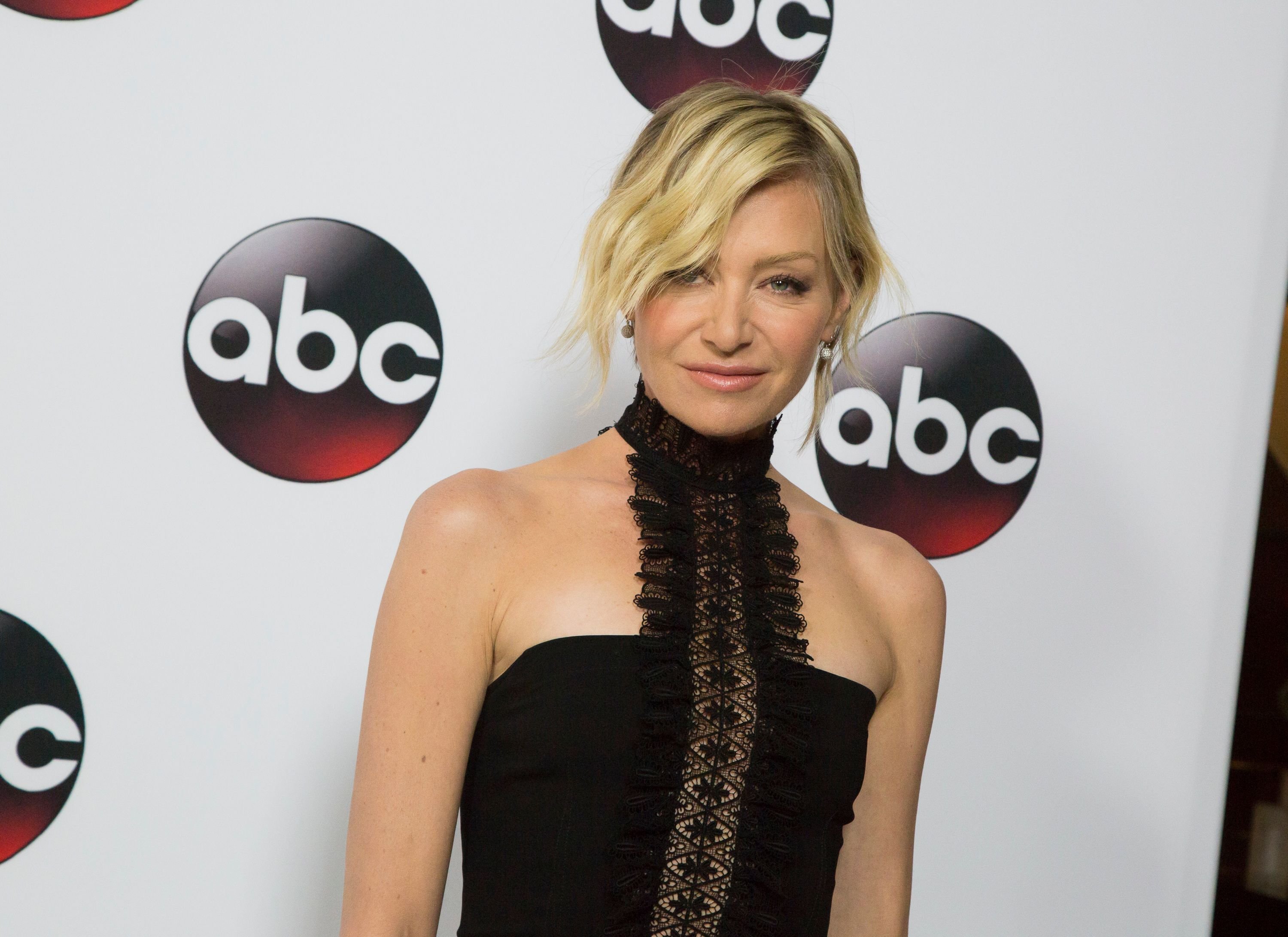 Portia de Rossi at the 2016 Winter TCA Tour - Disney/ABC at Langham Hotel on January 9, 2016 in Pasadena, California. | Source: Getty Images
After he left, de Rossi was left with her true identity. "I was lesbian by being with Mel, despite the fact that my dalliance with heterosexuality was actually the 'phase' she referred to when talking about my lesbianism," de Rossi said.
According to these employees and other personalities who came forward with their own accounts, DeGeneres was not a nice person when the camera stopped rolling.
In 2005, the "Arrested Development" actress talked about her coming out. She said that coming out was difficult back then as no high-profile lesbians in the entertainment industry were honest about their identities.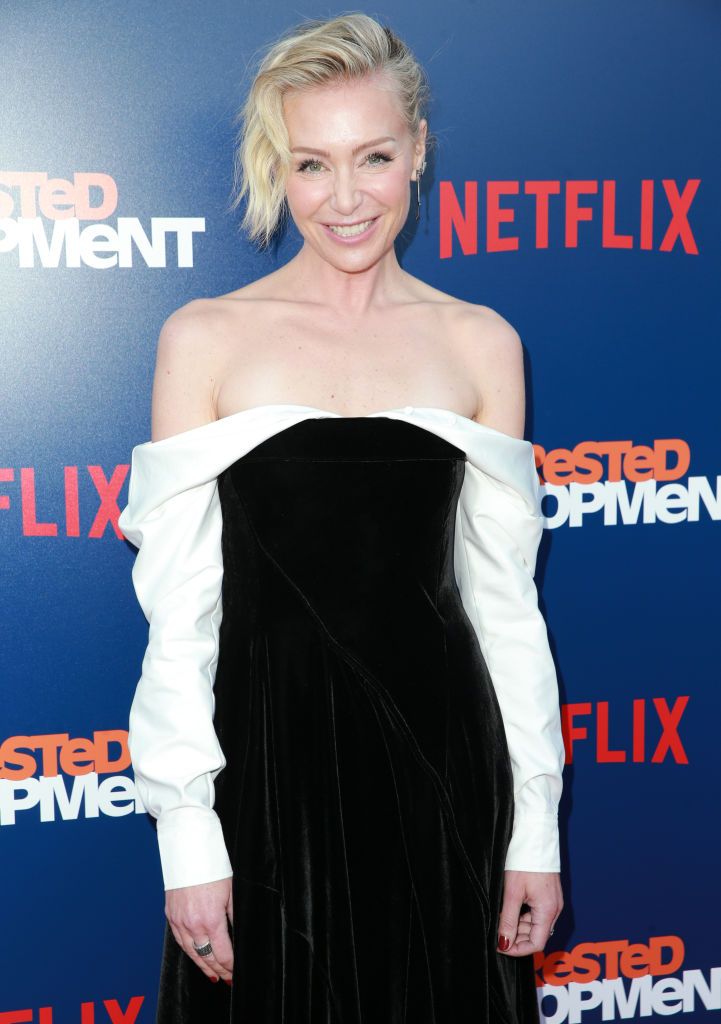 Portia de Rossi during the premiere of Netflix's "Arrested Development" Season 5 at Netflix FYSee Theater on May 17, 2018 in Los Angeles, California. | Source: Getty Images
LIFE AS A LESBIAN
Admittedly, de Rossi did not want to be a lesbian. She did not want to live a life owning her true nature and instead wanted to shut that side of her down. In a previous interview on "The Conversation with Amanda De Cadenet," as told by E! Online, she said:
"I'd never met one for a start, and I just thought they were strange and that they hated men, and they were very serious, and I had these ridiculous images in my head [...]."
During de Rossi's work on "Ally McBeal," it was challenging as she had to "hide her sexuality." She didn't like playing a "sexy role" because she did not feel that way. She was scared people would think of her as a "sexual being" and eventually know that she was gay.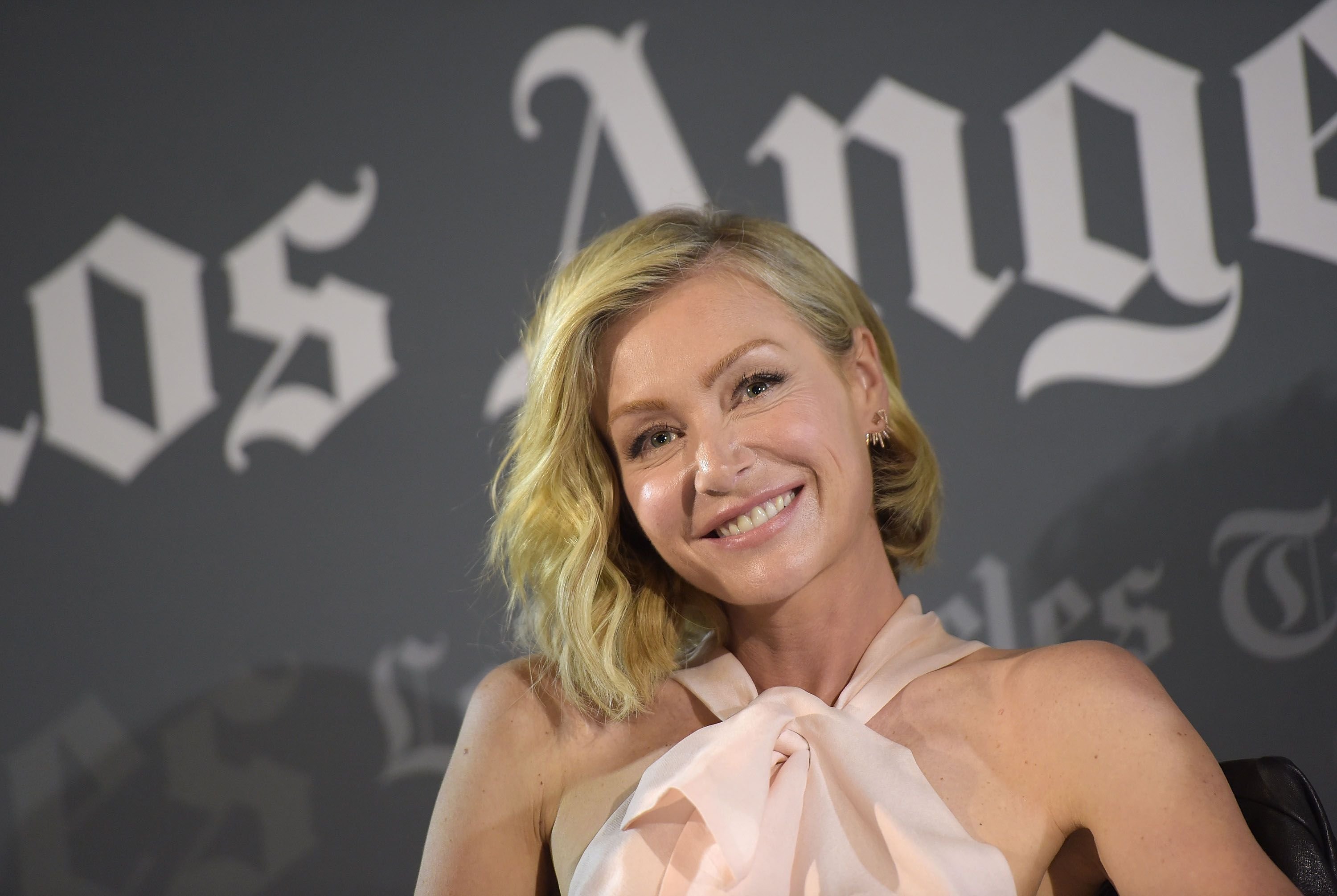 Portia de Rossi during the Los Angeles Times Envelope Screening of "Scandal" at ArcLight Sherman Oaks on May 20, 2015 in Sherman Oaks, California. | Source: Getty Images
Instead of finding someone to confide in, she developed an eating disorder that kept her company. It made her feel the kind of adrenaline that excites people until she decided to liberate herself and come out.
Revealing her true identity was a turning point in de Rossi's life that seemed to have done more good than bad. The actress credits her now-wife, Ellen DeGeneres, for helping her be comfortable with her sexuality. The talk show host showed de Rossi that there was nothing wrong with being gay until she felt it was true.
DE ROSSI'S RELATIONSHIP WITH ELLEN
The couple met in 2000 at a Rock the Vote concert and instantly had a connection. They decided to become a couple four years later and made their first public appearance together in 2005. When gay marriage was legalized, they made their union official and married in an intimate ceremony.
It wasn't until two years after their wedding in 2010 that de Rossi submitted the paperwork to change her last name. Although she still uses de Rossi for professional matters, she legally became Portia Lee James DeGeneres.
Just as DeGeneres has been there for her, de Rossi also supported her wife through difficult times, including the television personality's 2020 controversy. Several former employees shared their narratives on DeGeneres' toxic behavior on set at that time.
According to these employees and other personalities who came forward with their accounts, DeGeneres was not nice when the camera stopped rolling. As a result, many stopped watching her Emmy Award-winning show.
Recently, it was announced that "Ellen" is set to end with its 19th season after years of bringing laughter into people's lives. DeGeneres revealed that she initially wanted to stop during the 16th season but followed producers' requests to extend.
Please fill in your e-mail so we can share with you our top stories!