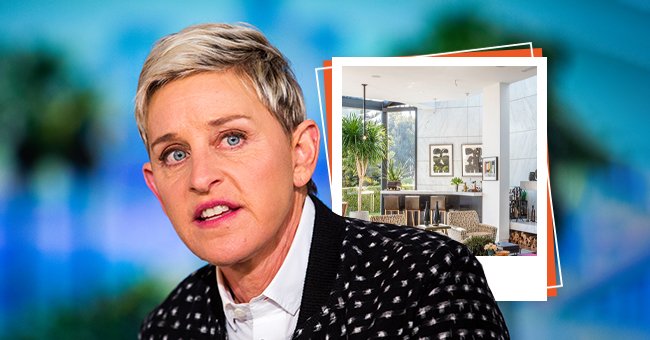 twitter.com/ELLEDECOR Getty Images
Ellen DeGeneres Got 1 of Her 20 Mansions for 16$M & Sold It at Double the Price - Look Inside
Ellen DeGeneres is known by many to be an amazing television personality. More interestingly, her real estate game is as intriguing as her performances on screen. Let's look at some of the icon's lavish homes.
It is safe to say that Ellen DeGeneres's name is synonymous with long-spanning creativity that has seen her through decades of showbiz. The American comedian, television host, actress, producer, and writer is a woman with expensive taste.
Most fans get to see her show her expertise on television, but DeGeneres does extend her creativity to fashion, style, and real estate. The Hollywood star had always dreamed of owning a house, a fact she revealed in a 2011 interview with Architectural Digest.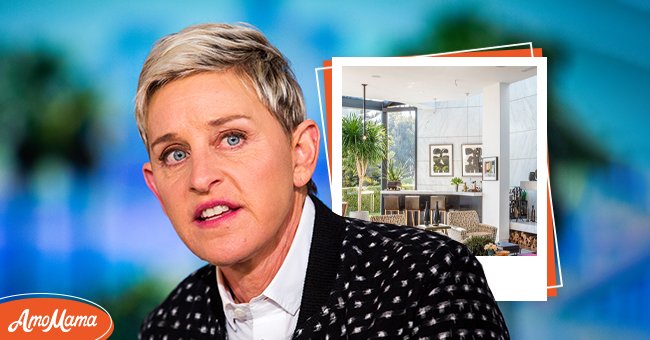 Photo of Ellen DeGeneres hosting her show The Ellen DeGeneres show. [Left] | Photos from Ellen DeGeneres's mansion. [Right] | Photo: twitter.com/ELLEDECOR Getty Images
DeGeneres made it known that she achieved that goal as soon as she made enough money. According to her, the first thing she did when she became wealthy was to buy a house.
Today, the actress boasts of purchasing over twenty houses. Here's a glimpse at what some of the TV host's sprawling mansions look like.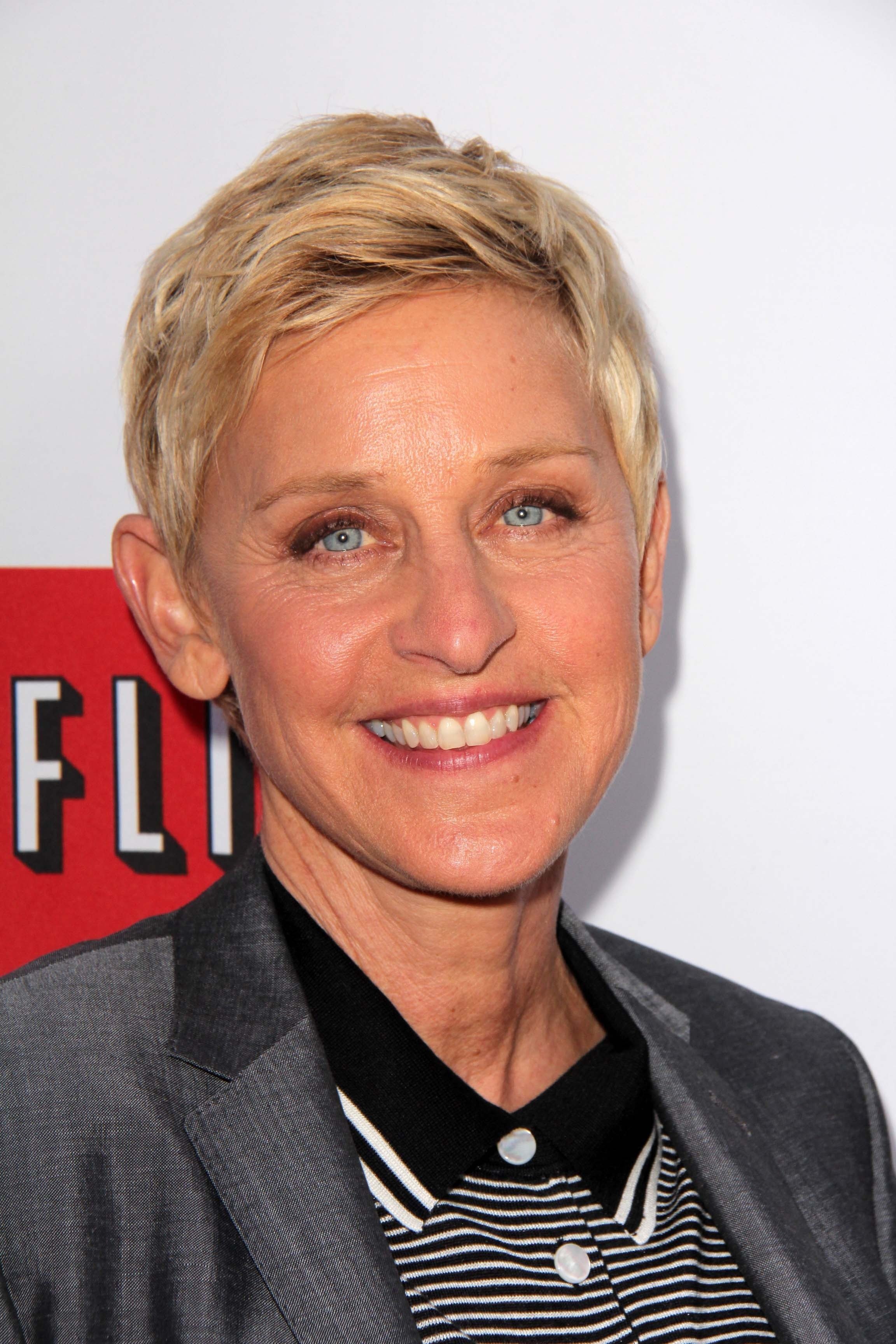 Ellen De Generes at the "Arrested Development" Los Angeles Premiere, on April 29, 2013. | Photo: Shutterstock
INSIDE DEGENERES'S $16 MILLION HOME
Ellen DeGeneres and her long-time spouse Portia de Rossi purchased a state-of-the-art home in 2015 for a whopping $16 million. The Beverly Hills home, which occupies almost three-quarters of an acre setback from street view, is built on nearly 5,300 square feet.
The luxury home features eight bathrooms and four top-tier bedrooms. The couple's former home has glass walls, a swimming pool in the back, and a motor court in the front. The mansion was home to the couple for a few years before it was sold in 2018.
DeGeneres and Portia de Rossi sold their Beverly Hills home to American billionaire and philanthropist Sue Gross. Gross purchased the building for $35 million — twice the price for which the TV host acquired the property.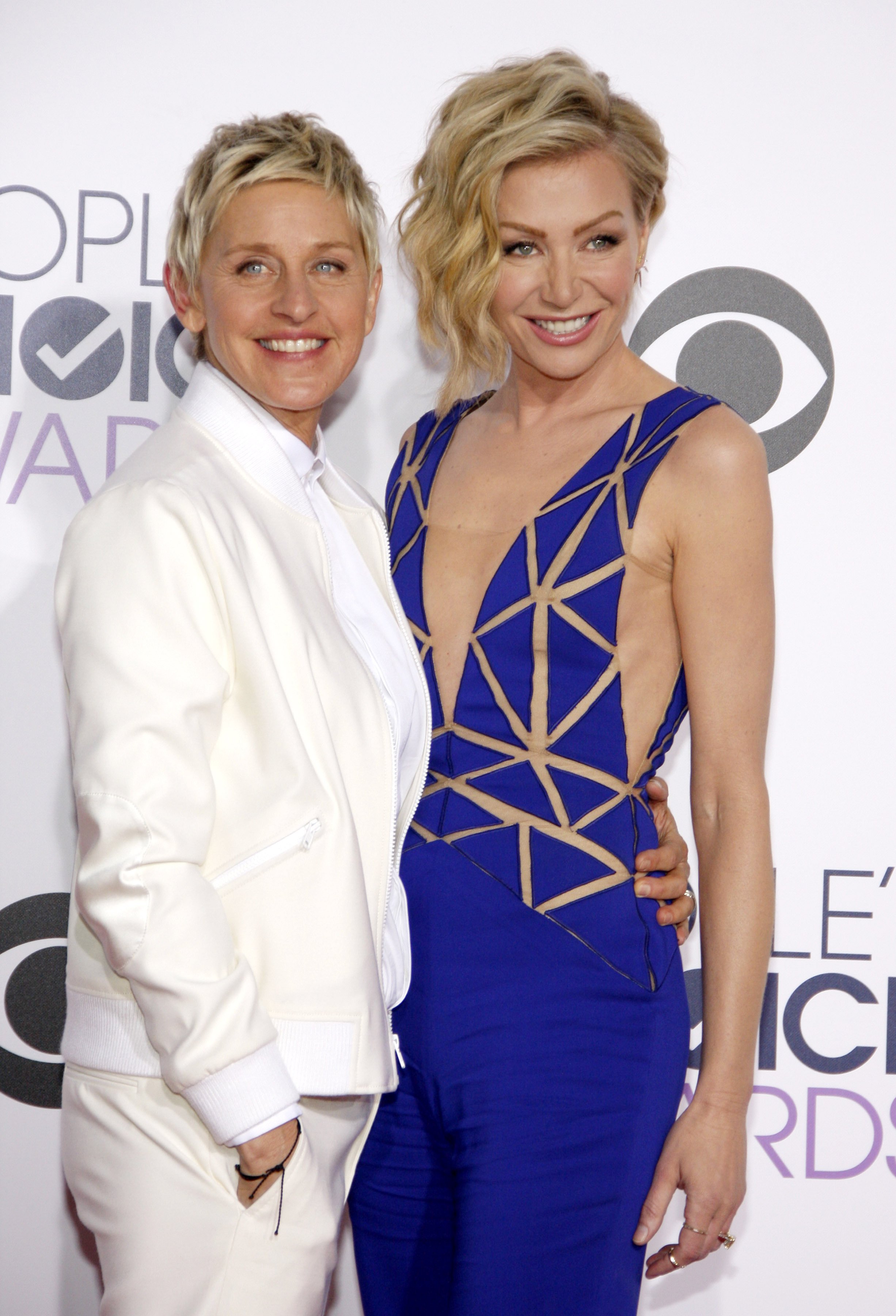 Ellen DeGeneres and Portia de Rossi at the 41st Annual People's Choice Awards at the Nokia L.A. Live Theatre in Los Angeles on January 7, 2015. | Photo: Shutterstock
WHY DID SHE SELL AT A HIGH PRICE?
While the couple shed no light on the reason for selling at such a high price, it was revealed that DeGeneres and her wife renovated the house.
Speaking to Los Angeles Times, the comedian relayed that she never bought a house with thoughts of selling it, but along the line, she learned that selling a luxury and properly furnished home was lucrative.
In addition, she said moving into a well-furnished home could be fun. The Beverly Hills home is not the first house the couple has bought and sold to popular figures.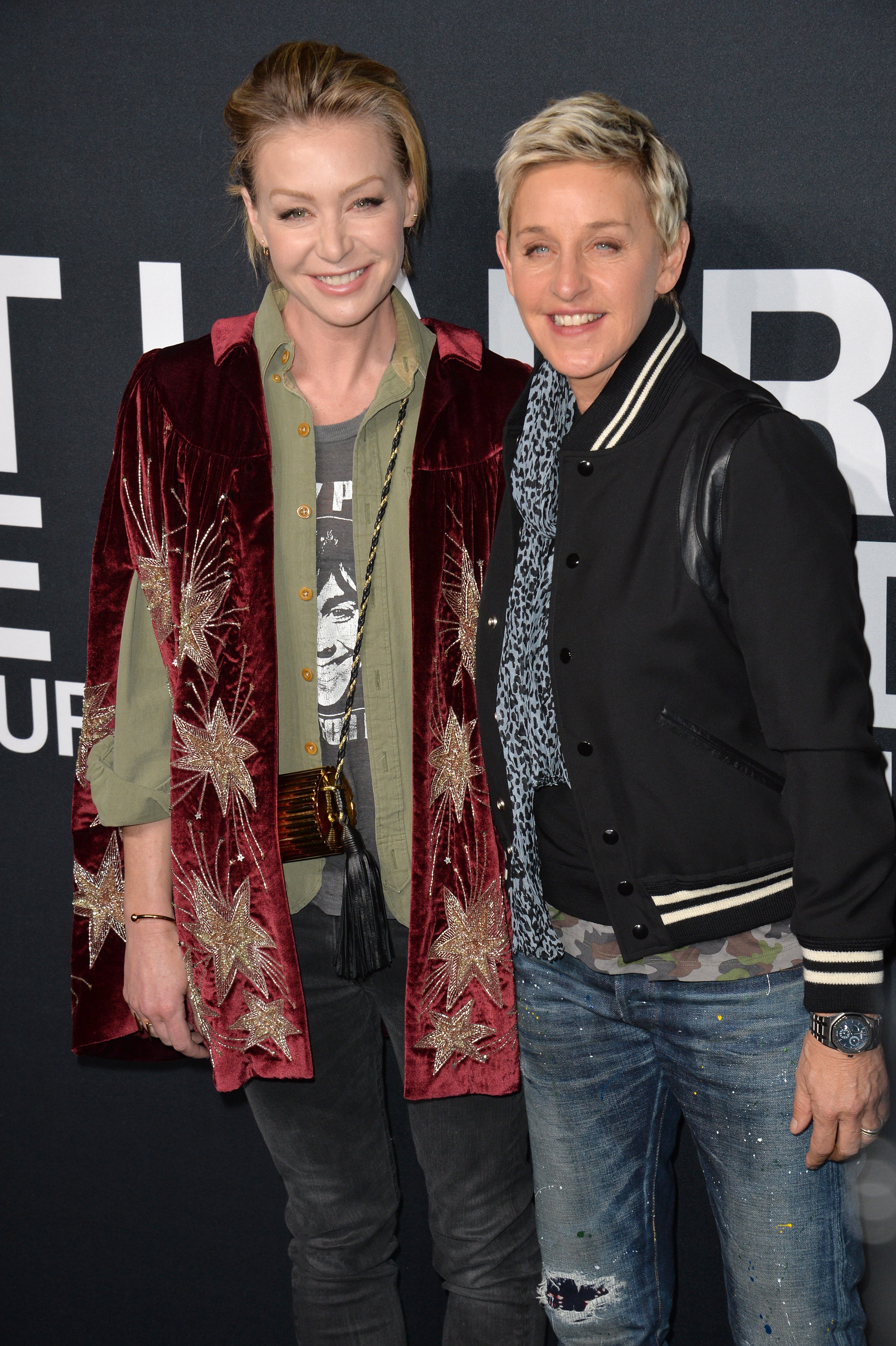 Portia de Rossi & Ellen DeGeneres arriving at the Saint Laurent at the Palladium fashion show at the Hollywood Palladium. | Photo: Shutterstock
A GLIMPSE OF THE STAR'S 2012 MANSION
In 2012, DeGeneres and Portia de Rossi purchased a mansion located in the Trousdale Estate of Beverly Hills. A report had it that the home was designed in 1956 by the famous architect Harold Levitt.
The TV personality's former home's exterior is eye-catching, boasting dazzling natural light, skylights, floor-to-ceiling windows, large gates, thick foliage, an outdoor dining area, and a swimming pool.
The couple's most expensive home remains a Beverly Hills mansion, purchased in 2019.
While the exterior stays impressive, the interior of the mansion is nothing short of a spectacle. Stepping into the enclosed area, the interior has a library, butler's pantry, music room, home gym, a gigantic primary bathroom with two separate baths, game room, stainless steel chef's kitchen, and a bar.
The lovebirds lived in the mansion for two years before selling it to former MGM Co-chairman Roger Birnbaum.
OTHER PROPERTIES DEGENERES HAS BOUGHT
DeGeneres purchased her first house in 2003 when she began hosting "The Ellen DeGeneres Show." The actress bought the house situated in Hollywood Hills for six million dollars. The home had four and a half bathrooms and four bedrooms.
DeGeneres remained the legal owner of the Hollywood Hills home for a short time and finally sold it three years later to Will Ferrell for nine million dollars. One year after the TV host bought her first house, DeGeneres acquired another property.
The star bought the Hollywood Hills house nicknamed "the treehouse" at $1.275 million. DeGeneres's second home was cheaper than the first due to its smaller structure.
It was built on a 2000 square feet area and had only two bedrooms and two bathrooms. After acquiring the property, DeGeneres sold it for $2.1 million to the late actor Heath Ledger.
By 2007, the writer had begun her romance with Portia de Rossi. The pair purchased a mansion in Montecito, California, for a whopping $15.75 million. The home was stunning and reportedly used for the televised wedding of Kim Kardashian and her ex-husband Kris Humphries.
Like her previous homes, DeGeneres's ownership of the house only lasted for a few years. She made over four million dollars in profit, selling the luxury home for $20 million.
The following year, DeGeneres and Portia de Rossi delved fully into the world of real estate. They soon paid $29 million for a property built on a 9,200 square foot area.
Their newly acquired home would be the venue for their star-studded wedding. The couple tied the knot in August 2008. Four years later, they sold the home for $37 million to American Media personality and producer Ryan Seacrest.
Some other properties the pair have purchased include a horse ranch in Thousand Oaks, California for $8.5 million, a Malibu home for $12 million, a home in Skyrous for $17.4 million, a Montecito Estate for $26.5 million, a Holmby Hills home for almost $40 million, and many more.
TOP TEN MOST EXPENSIVE CELEBRITY HOMES
The couple's most expensive home remains a Beverly Hills mansion, purchased in 2019. DeGeneres and Portia de Rossi bought the lavish home from Adam Levine and Behati Prinsloo at $45 million.
To date, the 13 acres, Tuscan-inspired oasis ranks as one of the top ten most expensive celebrity homes.
It sits behind Tiger Woods's $54.5 million Florida House, Tom Cruise's $59 million Colorado mansion, Angelina Jolie's $61 million South France castle, Jay Z and Beyonce's $88 million Bel Air mansion, George Lucas's $100 million home, George Clooney's $100 million Italy mansion and Bill Gates $125 million home.
Please fill in your e-mail so we can share with you our top stories!