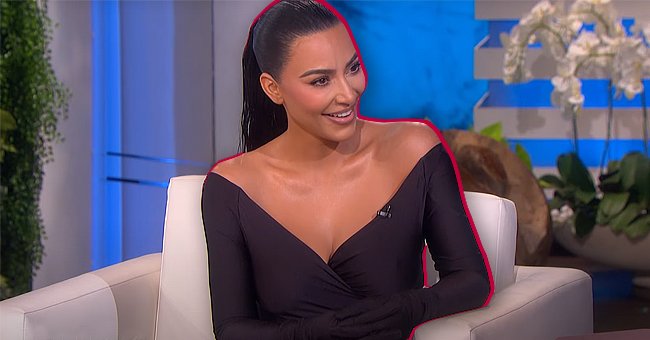 Youtube/TheEllenShow
Kim Kardashian Hilariously Interjects after Ellen Degeneres Calls Her Toddler's Jewelry Fake

Kim Kardashian wants it to be known that her babies are stunting just like their mama. The SKIMS founder had a hilarious reaction to Ellen Degeneres calling her last born Psalm's gold chain fake.
Kim Kardashian was officially named a billionaire last October, thanks to her KKW Beauty and SKIMS ventures. There is no doubting that the "KUWTK" star is filthy rich, even though she claims to flaunt less of her wealth in recent years.
Although the successful entrepreneur allegedly avoids keeping authentic jewelry on her, this rule apparently does not apply to her children. The mother of four hilariously corrected Ellen Degeneres regarding this during her appearance.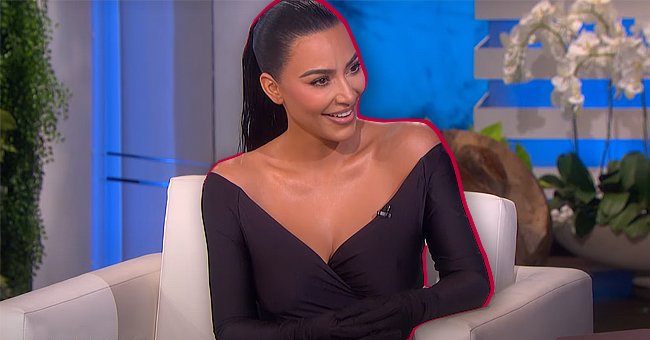 Kim Kardashian during an appearance on the "Ellen Degeneres Show", September 2021 | Source: Youtube/TheEllenShow
Kim Kardashian recently appeared as a guest on the "Ellen Degeneres Show" and spoke to the TV host about several topics. The two touched on Degeneres's friendship with Kris Jenner, Kylie's pregnancy, and Kim's children.
Kardashian gave Degeneres some insight into her four children's personalities during their discussion. After explaining that her lastborn child Psalm loves cars and "Paw Patrol," Degeneres referred to a picture Kardashian once shared of him.
The daytime TV host pointed out that Psalm was the one who wore a huge "fake" gold chain while gushing over his image. However, Kardashian's hilarious reaction to Degeneres's assumption was what captured the audience.
While many would have let it go, Kardashian did not let Degeneres' assumption that her toddler was wearing costume jewelry stand. Instead, she jokingly interjected to correct the comedian on her words:
"Wait, did you say fake? It's not!"
Thankfully, Degeneres did not let the moment get awkward and engaged in a moment of laughter with Kardashian instead. She then joked about how enormous the chain was for the toddler's body, questioning how he's able to keep his head up.
Although it is not likely that a two-year-old has a genuine gold chain, it is not surprising for Kardashian's babies. Their father is a fan of the gold neck jewelry style, which may influence their sons' fashion sense.
Kardashian and Kanye West's first son Saint has also been pictured sporting several gold chains. It is also possible that the Kardashian-West children's fashion selection is just as elaborate as their parents'.
According to a recent interview with Parents Magazine, Kardashian finds the most challenging thing about having four children is keeping their possessions organized. She further elaborated that it was mainly their closets that gave her trouble.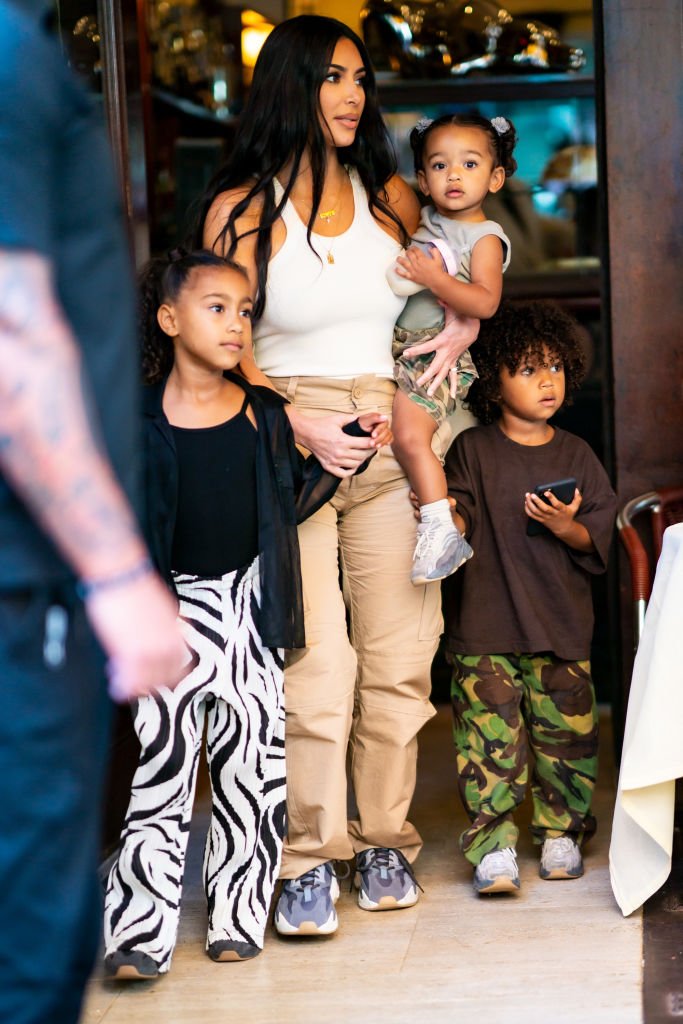 Kim Kardashian is seen with her children North, Saint and Chicago in SoHo, September 2019 | Source: Getty Images
That revelation confirms that her children have a wide selection. Thankfully, they'll grow up knowing the worth of their items since we've all seen from the "KUWTK" Bora Bora episode that Kardashian values the price of her bling.
Please fill in your e-mail so we can share with you our top stories!