Kim Kardashian Shares Video of North West Hilariously Mocking Her Influencer Voice
Kim Kardashian just got burned by her oldest daughter while filming her makeup products. Eight-year-old North West hilariously mocked her mother's social media voice in a clip shared by Kim. 
The Kardashians and Jenners are famous for being an unfiltered family, and that seems to have rubbed off on their children. One of the most vocal Kardashian children, North West, never gives her mom a break. 
Kanye's personality mini-me always keeps her mother on her toes with her humbling remarks and trolling moments. Kim Kardashian has even learned to laugh at her oldest daughter's savage moments of calling her out.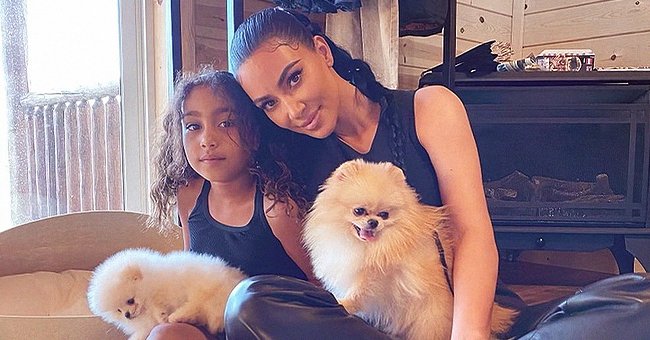 As a result, Kardashian recently
shared
a hilarious exchange between herself and North on her Instagram story. The KKW Beauty founder was filming videos of her makeup products when the call-out moment happened. 
Kardashian's eight-year-old interrupted her as she was filming the video to make a very important observation. North blatantly questioned her mother's speaking voice while she was filming, revealing that something was off:
"Why do you talk different?"
When Kardashian questioned what her daughter meant, North simply stated that the TV personality spoke differently in her videos. However, the real kicker did not come until North started imitating the "KUWTK" star. 
Unfortunately for Kardashian, it seems her daughter may be right, despite Kardashian's denial. Her niece, Penelope Disick, confirmed North's reflection with a smile and a nod after being asked whether Kardashian sounded different.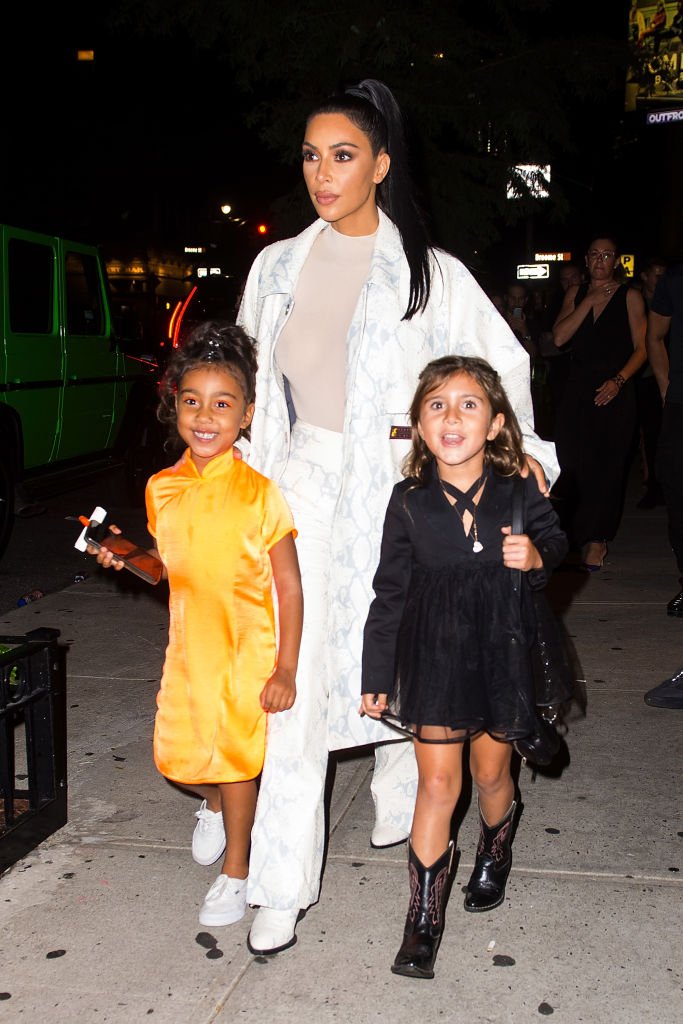 Thankfully, Kardashian had a great sense of humor about her daughter's findings and chuckled it off in the stories. The mother of four may also be used to this type of feedback from North, who constantly trolls her. 
Those who are regular visitors on Kardashian's Instagram page may recall many other moments like this from North. The eight-year-old recently called out her mother for lying about listening to Olivia Rodrigo's "Drivers License."
Kim: "You guys know I love Drivers License!"

North: "You never listen to it."

Why is North always collecting her mom like this 😩😩😩 pic.twitter.com/CXz4fAh4mg

— benjamin dean (@NotAgainBen) May 25, 2021
Kardashian shared her rave review of the song before North yelled that she never listens to it off-camera. The SKIMS founder even had to ask her son, Saint, to back up her claims while denying North's statement. 
Additionally, North threw her mom under the bus when she organized a play date with Jojo Siwa. The "KUWTK" mini-star told the former "Dance Moms" star that Kardashian says she screams a lot while in her presence. 
Staying at home means having so much fun with your kids! Just look at how much fun @KimKardashian & North West are having!

By staying home, you're saving lives. Keep it up, California.

📲 https://t.co/snYe5v55Rw #StayHomeSaveLives pic.twitter.com/3m21SRMuh1

— Office of the Governor of California (@CAgovernor) April 13, 2020
Lastly, one could never forget North's savage moments during the lockdown. North continually called her mom out for being annoyed at her children with cheeky remarks about not wanting to spend time with them.
There is no doubt that North will keep Kardashian on her toes for many years to come. After all, she is a Gemini like her equally vocal dad, Kanye West, so Kardashian has plenty of savage moments to look forward to in the future.