Country Girl Colleen Takes 20 Years off by Getting a Fantastic Makeover
The "Makeover Guy" made a self-proclaimed "country girl" happy with herself for the first time in her life with a fantastic transformation.
48-year-old Colleen Marx from Minnesota wanted to do something for herself but had no idea what, so her husband gave her the perfect way with a makeover from the one and only Christopher Hopkins as a gift.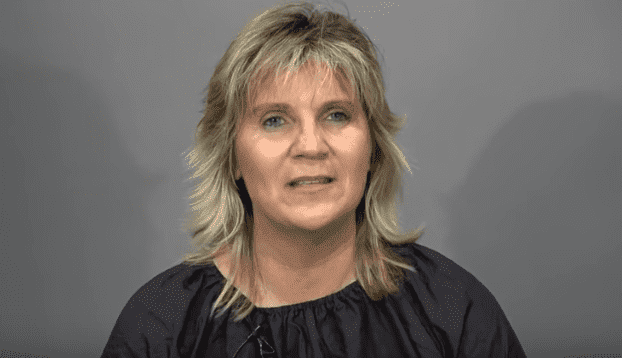 Make-up free and feeling self-conscious, Colleen giggled nervously while they got footage of her before the transformation. "I just wanted to do something fun for myself, I'm a country," she said with a shrug.
But before they got started, her husband had one more surprise for her - a big bouquet of yellow, white, and purple flowers. "What are you doing? They are so sweet; they are beautiful. I love you." Colleen gushed.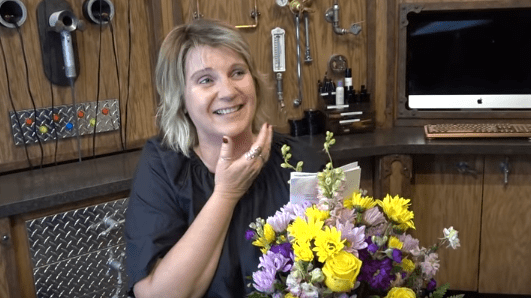 As Christopher ran his hands through her hair, she saw her reflection again that caused a renewed burst of giggles. "Why did you do this, I look so pale, I look bad," she uttered. "Well, you have to look really bad," Christopher replied jokingly.
And so Colleen's transformation began, and the result made her look 20 years younger. "I'm not going to go back to the old me, that's for sure," Colleen smilingly said of her new look.
Not surprisingly Colleen's husband concurred and told her how beautiful she looked while she added, "I never liked the way I looked, I've just never been happy with me, but I'm happy with me now."
Christopher Hawkins styles people from every walk of life from his Makeover Guy Appearance Studios in Minneapolis, Minnesota. Judging from the videos he shares online of his most significant transformations, it is no surprise that he has never been busier.
Another example of Christopher's magical ability came from 76-year-old Phoebe Standish's transformation in March 2019.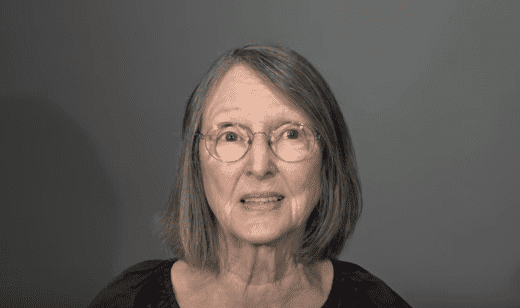 She wanted to embrace a new future after the devastating loss of her son to pancreatic cancer on Thanksgiving Day. Her grief and acute stress prompted her to move from her former home of 49 years, and she felt that a makeover might give her the boost she needed.
"I'm living day by day and coping with a new way of life," she said. "I feel so confident with Christopher's expertise, and have watched many videos. I just think he gets it."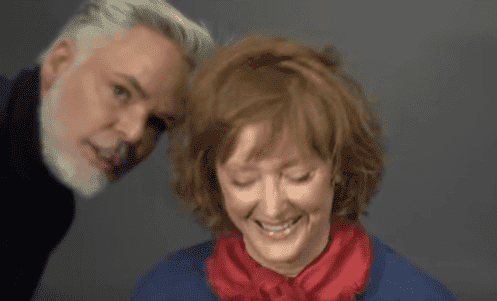 As the video skips to Phoebe's transformation, it's clear that Christopher definitely got it, as it's evident that she experienced much more than just a physical makeover.
I feel rejuvenated—really," Phoebe shared with a smile. "I feel like a movie star!"
But Christopher is not only a makeover artist, but the talented Minneapolis native is also a singer, speaker, author, and entrepreneur.
His first book, Staging Your Comeback: A Complete Beauty Revival for Women Over 45, hit the shelves in March 2008, while his days of making women look beautiful went back to 1990.
Christopher started with the Christopher Hopkins Salon in the Hubbard Broadcasting building in St. Paul, Minnesota, where he styled on-air talent and appeared on several shows like "Good Company," the "Today" show, and "The Oprah Winfrey Show."
In 1994, Christopher relocated and renamed his company to its current location in his hometown of Minneapolis, where he continues to work his magic.
In another fantastic transformation, Christopher gave Janice from Southern Indiana a new look that made her almost unrecognizable and at least 20 years younger.