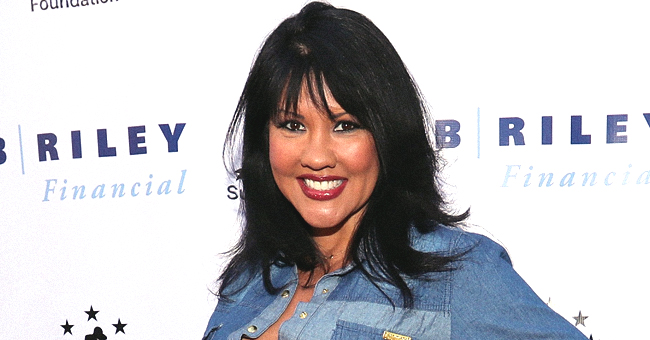 Getty Images
Kristoff St John's Ex-Wife Mia Admits Late Actor 'Definitely Blamed Himself' for Son's Suicide
Former boxing champ Mia St John is going through the hardest and most difficult time of her life. These have been her words referring to her current status several months after the death of her ex-husband Kristoff St. John.
The actor of 'The Young and the Restless' was found dead by a friend at his home in Los Angeles, in February of this year. Although medical reports say that he died as a result of an enlarged heart, they also say that alcohol may have precipitated his death.
It hasn't been easy for Kristoff and Mia to face these years that have passed since the death of their son Julian, who committed suicide four years ago. Since his teenage years, Julian struggled with a mental illness that led him to become addicted to medication.
Finally, at age 24 he was found dead in a bathroom in a Long Beach Hospital, California. Since then Kristoff has been tormented by guilt and remorse for not being able to help his son and prevent his death.
Mia comments that all these years since Julian's death, both have supported each other to move forward. She became an activist to publicize mental illnesses in the midst of a culture that is ashamed of them and doesn't know how to deal with these diagnoses among family members.
This work has served to find a reason for living in Mia, something that Kristoff could n't get back and repeatedly told her that he did not want to continue living. Unfortunately, he took refuge again in alcohol and pills.
For Mia, Kristoff's death added to the pain she must suffer daily and confessed that it was not easy because she lost 30 years of sobriety that day. Speaking about it, she commented that she is not perfect, that she is just a normal person with weaknesses and strengths as anyone else.
She must continue to struggle with her losses. Despite her divorce, she and Kristoff were good friends and on the day of his death, they talked on the phone when he was dying.
In the conversation, Kristoff told her that Julian had come for him and that they would go for a walk that she shouldn't worry. Hours later he was found dead.
During the last year, the family came closer to Kristoff to take care of him and make sure he went to work and continued with his compromises.
It was a really difficult year for Mia. Think that the best thing parents can do for their children is to educate them. Educate them in all subjects, but especially in mental illness.
After Kristoff death, Mia has been hospitalized twice. Now, she is focused on the wellness of his precious girls: Lola (from ex-wife Allana Nadal) and Paris (from Mia). Mia is continuing to speak out about mental health.
Please fill in your e-mail so we can share with you our top stories!