Jackie Christie May Be Leaving 'Basketball Wives' After Alleged Tussle with Co-Star's Relative
After the eighth season of VH1's "Basketball Wives," Jackie Christie might be ready to quit the show, according to what she told fans a few weeks ago. Now, reports have surfaced stating she decided to leave after getting into a fight with a cast member's relative.
Jackie Christie is one of the original cast members of the controversial show "Basketball Wives," and throughout its seven seasons, fans have witnessed Christie's vow renewal, her brawls with several co-stars—most notably Evelyn Lozada—and her drama with estranged daughter Ta'Kari Lee.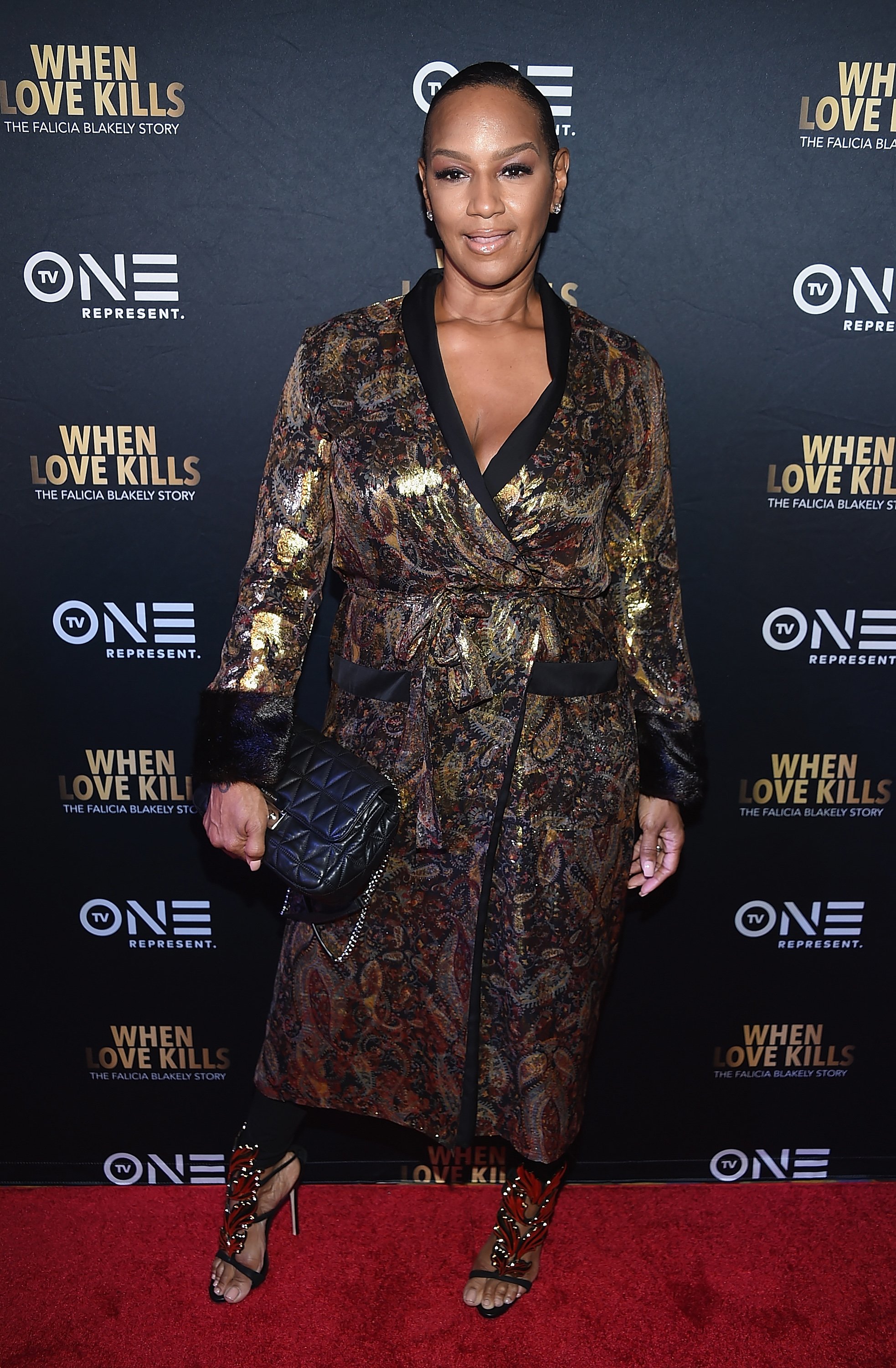 Christie is known for starting drama and gossip, but in season 7 she vowed to change her ways and make peace with the rest of the girls.
However, it seems like her good intentions didn't last long, as she allegedly got into a physical altercation with a family member of Malaysia Pargo a few weeks ago, the Jasmine Brand reports.
Last month, Jackie took to Snapchat to record a clip revealing she would leave the show after season 8.
"I got into it at the skating rink," she said at the time. "[A lot of people] want me gone. Are you guys gonna continue to watch the show? If you do, have fun."
She captioned that clip: "Awe it's been fun bbw8 saying bye to all the girls 1 by 1. Y'all continue to support them."
At the time, it was unclear what happened to push Christie to her limit, but now sources close to the show have revealed she got into a fight with one of Malaysia's relatives at a skating party.
The fight apparently ensued after Christie made some comments about Malaysia's lifestyle and parenting skills.
VH1 recently released the first trailer for season 8 on the show, and Jackie is set to be featured in it as she fights empty nest syndrome when her son leaves for college. She can be heard in the trailer stating, "We're grown women" and "we might not ever be friends again."
Jackie will join co-stars Shaunie O'Neal, Evelyn Lozada, Tami Roman, Jennifer Williams, Malaysia Pargo. Kristen Scott, Cece Gutierrez, and Ogum 'OG' Chijindu are coming back after their debut last year, and a new face is joining the group with Feby Torres.
The new season airs on June 19.