Barack Obama Shows off His Skills Playing with Children at Washington National's Youth Baseball Academy
The former President of the United States was recently at Washington's Nationals Youth Baseball Academy and had the opportunity to mingle with several young fans.
On Wednesday, May 23, 2019, Barack Obama took some time off from writing his White House memoir to be a part of the after-school program at the campus.
There, the 57-year-old played football with some of the children, who were more than mesmerized for seeing such an important figure walking among them with a smile on his face.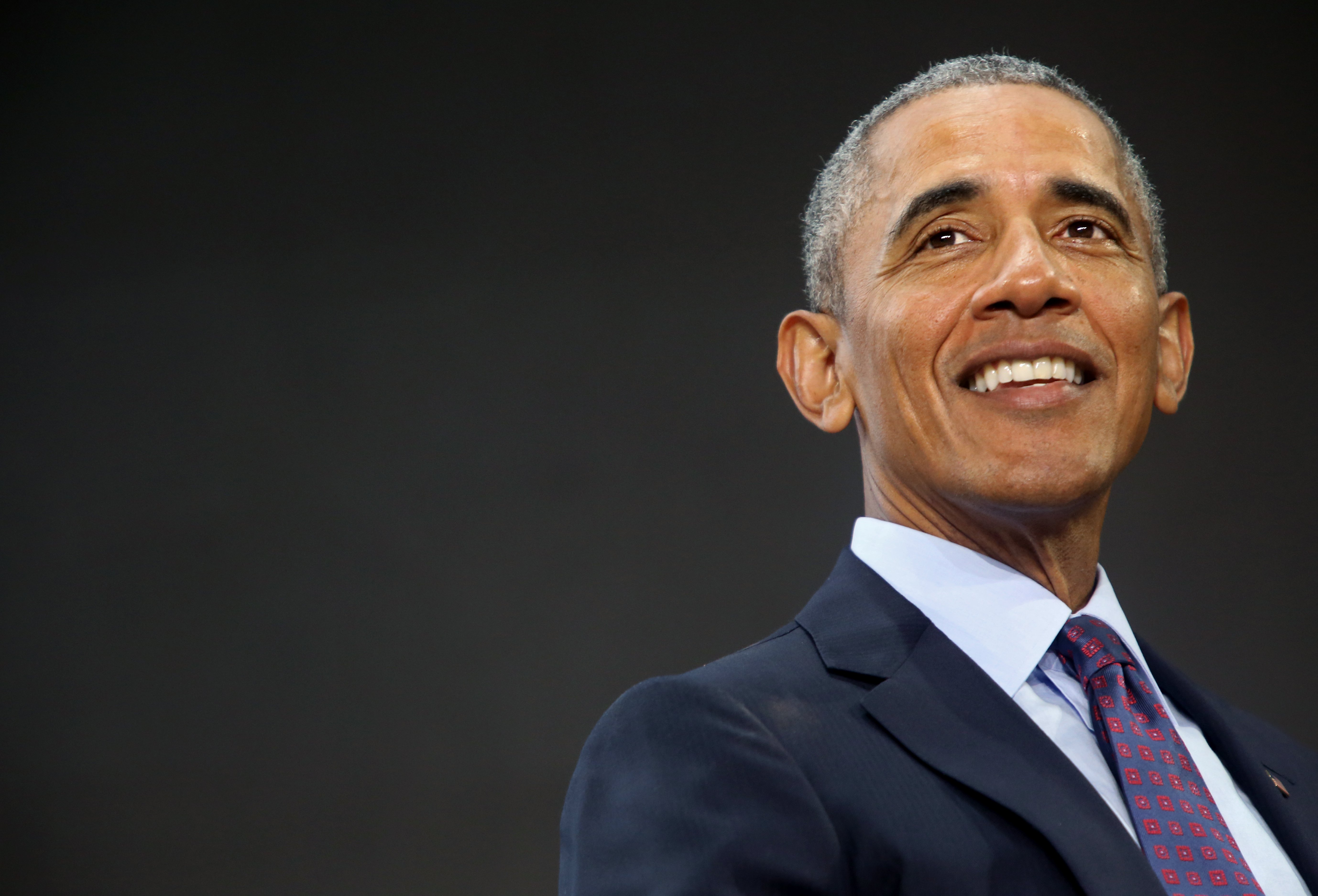 A VERY FUN DAY
It is no secret that Obama has always been one to enjoy meeting people, no matter what age, race or origin they might be, and the children were in for a treat.
"Obama was asked by a student about Donald Trump and how he should make a return to the White House"
Thank you, President Obama, for inspiring our hard-working Scholar Athletes, validating the work of our caring Academy staff, and shining a light on the impact we have on our community when we come together as #Nats4Good. pic.twitter.com/b6Je34tbLD

— Nationals Philanthropies (@Nats4Good) May 24, 2019
Steven Osborne, a fifth grader, had the honor of catching a football thrown by Obama and running with it to score a touchdown. According to the 10-year-old, the former President's throw was strong but not very straight.
He was overjoyed when he said:
"The guys jumped on me. I heard Barack Obama say 'Where's my man?' And he said 'good job' and he helped me up."
OBAMA'S SOFTBALL SKILLS WERE ON POINT
The 57-year-old also tried his luck at softball, in a match between boys and girls. After joining the female team, Obama warned them that his skills with the bat were "raggedy," and that it would be embarrassing if he struck out.
But, as Canelle Waterstrat, one of the players, can testify, the 44th President couldn't have made a better impression considering that he managed to hit a double on the first pitch.
A MESSAGE FOR THE FUTURE GENERATIONS
During the visit, Obama was asked by a student about Donald Trump and how he should make a return to the White House to take the current President's spot.
However, the father-of-two told the children the ball was on their court now:
"When I see what you guys are doing, I think everybody here, if you guys work hard — work hard in school, listen to your coaches — you guys are going to do great things."
His wife, Michelle Obama, did not accompany him on his visit as she has been quite busy herself promoting her new book, "Becoming," as part of her tour.
The former First Lady was recently in Atlanta, at the State Farm Arena, where she had a nice chat with CBS' Gayle King, and discussed her time in the White House, her marriage and her views on motherhood.