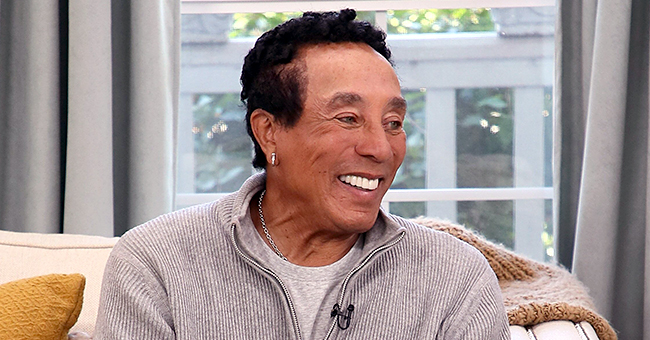 Getty images
Meet Smokey Robinson's Granddaughter Who Recently Had an Epic Graduation Bash

Proud grandpa Smokey Robinson attended his granddaughter's graduation.
Motown legend Smokey Robinson isn't just a gifted musician and songwriter, he is also a devoted family man.
He was present at his granddaughter Lyric's graduation from USC, alongside his daughter Tamla.
SMOKEY ROBINSON'S BEAUTIFUL GRANDDAUGHTER
Smokey has always kept his personal life out of the limelight and protected his children and grandchildren from public scrutiny, so little is known about Lyric.
She is the daughter of the equally stunning Tamla, who Smokey shares with ex-wife Claudette Rogers Robinson.
The singer/ songwriter markets a series of wines under his own name, Smokey Robinson
SMOKEY ROBINSON'S CHILDREN
Smokey and Claudette share two children, Tamla and Berry; and the music icon has a third child, Trey Robinson, the result of an affair during his first marriage.
SMOKEY ROBINSON'S GRANDCHILDREN
Apart from Lyric, Smokey can boast twin grandkids from his son Berry. The twins are in their late twins, but Berry takes his privacy very seriously and their names are unknown, as is the identity of their mother.
SMOKEY ROBINSON. "WINE, WOMEN, AND SONG"
It's heartening to see the legendary Smokey Robinson hanging out with his family like a regular doting grandpa.
This megastar of contemporary music, the man Bob Dylan considers the greatest living American poet, has a quiet life far from the stages and the hype.
Smokey has been married since 2002 to Frances Gladney, and they own a home in Pittsburg which is also a winery.
The singer/ songwriter markets a series of wines under his own name, Smokey Robinson, and the label features his image or a vinyl record.
TAMLA ROBINSON - AGELESS BEAUTY
It's hard to believe that Smokey Robinson's daughter Tamla is all of 48. Photographed alongside her daughter, she looks young enough to be her sister.
Tamla is the daughter of Smokey's first wife, Claudette Robinson, whom he met when she became a member of "The Miracles."
Smokey and Claudette were married for 27 years between and share two children, Bery Robinson, who was named after the founder of Motown Berry Gordy, and Tamla Robinson carries the original name of Motown.
Please fill in your e-mail so we can share with you our top stories!