Singer Accused of Ruining Mary J. Blige's Marriage Seems to Be Living Large with Mystery Man
In 2017, the media was hot for the alleged cheating scandal between Mary J. Blige's husband, Kendu Isaacs and her protegee, Starshell. 
Years after the allegations that Starshell ruined Mary's home, Iloveoldschoolmusic decided to do some research as to the whereabouts of Starshell now and alas, this is what they found.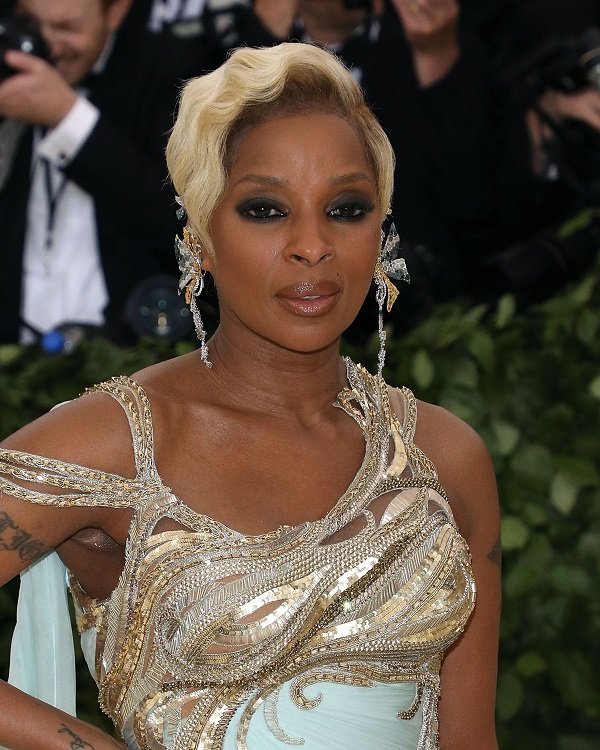 Starshell's Instagram posts
The singer is now living "the life," and according to her Instagram page, she has moved on from all the drama and is now balling with her newfound mysterious love. Everyone loves a little bit of mystery in their life, right?
In one of the posts, Starshell's mom could be seen boarding a private jet, and the singer's caption suggests that they are about to celebrate her mother's retirement. It seems like this rich man is not only generous to his babe but also her family too.
In another Image, Starshell could be seen posing beside her father as the duo stood in front of a lovely looking Rolls Royce and a Mercedes SLR McLaren, which were parked in an upscale Atlanta, GA residential neighborhood.
All these posts affirm that she's been traveling, going on a cruise and living the "big girl" life, thanks to her precious boo.
In one online post, Starshell could be seen inside the jet, and she joked about being on her man's G5′ plane in her caption, which reads:
"'Dinner wit my man on a G5 is my idea of an UpDate' ??But first, let me change into something cute ☝?#Quickchangeinprocess ✈"
Who is her mysterious boyfriend?
According to the source, it seems like the mysterious man may not be so alien after all. There appeared to be an Instagram user who always likes the former singer's pictures. The user who goes by the name, @jermainedupri.
Jermaine Dupri is, however, an Atlanta based man, and guess what? Just like Starshell, he travels in jets and rides the same color of Rolls Royce that she's been spotted in. Maybe it's all just a coincidence, but it's a big one, won't you agree?
Three is a crowd
Mary J. Blige brought Starshell into the limelight after she signed her to her record label when she was only an aspiring singer and songwriter. According to Page Six, Starshell decided to pay Blige back for her goodness by having an affair with her now estranged husband, Kendu Isaacs.
Sources reportedly told Page Six:
"Everyone knew. Mary was the last to know, but it's like, how do you not know?" And "It was more like one of those things where you end up believing what you want to believe. But Mary had her suspicions."
Now a movie producer
Regardless of all the accusations, Starshell barely said anything about it, but when she did hint at the rumors, she maintained her innocence. 
Starshell recently wrote and produced an independent film through her company, "Shaughnessy Terrace Productions," titled "Dying For Likes."
The singer/movie producer stated that the movie "explores the mental and emotional health effects social media is having on us all." This thankfully clears all suspicions about her whereabouts!