Girl, 9, Has Learned How to Take Care of Sick Dad & 5 Siblings after Mom Left
Jennifer is an exceptional girl that at 9-year-old, assumed the responsibility of taking care of her five siblings and her sick father after her mom abandoned them. Her story touched hearts all over Mexico after a local channel spread it, and now, she and her family are getting the help they needed.
A
report from Telemax Sonora
, a local Mexican news station, took the story of the lovely Jennifer all over the country, and the girl earned the admiration of many people.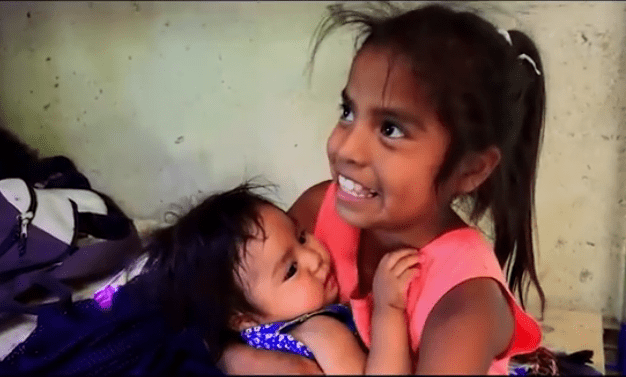 Her mother left the family months ago, leaving Jennifer in charge of her 8-months-old sister Milagros, her father Sergio, who has renal insufficiency and can't work, and her other four siblings: Fermín, 12; Cuauhtémoc, 8; Celso, 5; and Juan, 2.
They live in a small and humble house made with adobe. The floor is just dirt, and they had only one bed that the youngest and the father shared. The rest slept on two tarpaulins on the earthy floor.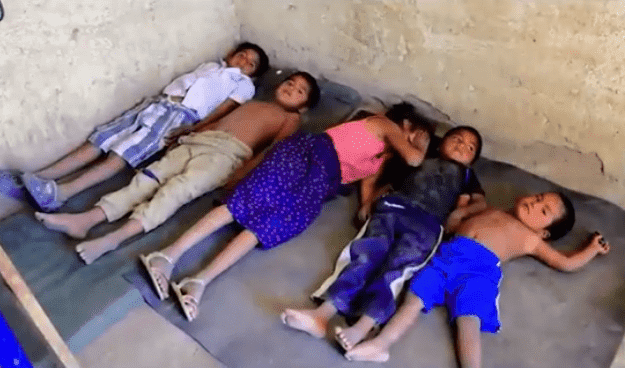 Every day, Jennifer must cook for her family—if there's any food— and care for her little sister, whom she considers her baby.
On top of that, Jennifer had difficulties to walk. She got a surgery on her leg that left her with nails on it, but she never did a follow up on her recovery because of her lack of recourses.
The kids, who seemed happy despite their precarious situation, asked for mattresses, food, snacks, and "a toy for everyone."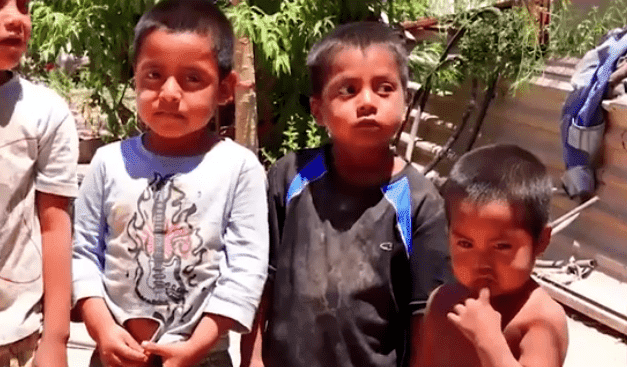 The help didn't take long, and after the report was broadcasted, Jennifer and her family were met with the kindness of the Mexican people, who sent tons of food, clothes, shoes, diapers, and many toys for the little kids.
They received so many donations that they were able to share some of it with other families from the neighborhood.
Jennifer also received the medical aid she needed. She got another leg surgery at the Children's Hospital of the state, and she expressed her gratitude not only to the doctors who took care of her but also to all the people who came forward to help.
The family's fridge now brims with food, and the kids have a proper bed to sleep. Their maternal grandmother also came forward, claiming she would take care of the kids to help her son-in-law.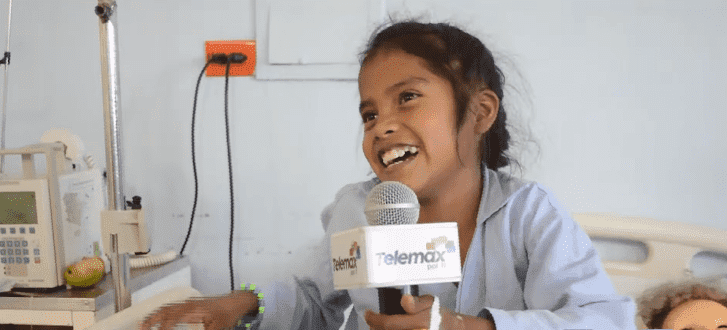 The relevant authorities are also aware of the case and reviewing the possibilities to help the family further.
Jennifer can go back to being a 9-year-old, at least for the time being.