Inside 'Jeffersons' Actor Damon Evans' Dark Days of Drug Use Where He Nearly Took His Life
Damon Evans was a cast member on the CBS hit '70s sitcom "The Jeffersons," but while everyone must have thought he had the best life, Evans was battling personal demons that would lead him down a drug-fueled path and near-suicide.
Damon was only 25 in 1975 when he was tapped to replace Mike Evans (no relation) as Lionel Jefferson in the primetime TV show.
Happy 68th birthday to Damon Evans!! Watch him on The Jeffersons, every day on #AntennaTV​. What's your favorite Lionel Jefferson #2 moment? pic.twitter.com/LzBdITvGvH

— Antenna TV (@AntennaTV) November 24, 2017
"The Jeffersons" was easily one of the top shows at the time, and anyone might have imagined Damon would be overjoyed for the opportunity. That was not the case.
"If I had to make that particular choice over again, that is accepting or not accepting the role of 'Lionel' and replacing actor Michael Evans, I definitely would have refused the role," the actor confessed during an interview with Keith Boykin, per ILOSM
.@TheNormanLear & I are reviving #AllInTheFamily & #TheJeffersons for one night only LIVE on #ABC at 8|7c with @WoodyHarrelson @IamJamieFoxx @MarisaTomei @IamWandaSykes #WillFerrell @KerryWashington @IkeBarinholtz @JovanAdepo @Tobolowsky @SeanHayes @JackeeHarry & more TONIGHT pic.twitter.com/1GlXbM2Qp4

— Jimmy Kimmel (@jimmykimmel) May 22, 2019
THE TRUTH ABOUT DAMON EVANS ON 'THE JEFFERSONS'
Eight years before landing the "Jeffersons" gig, Damon had graduated from Michigan's Interlochen Arts Academy and had been pursuing his passion as an opera singer in Broadway musicals.
When Boykin asked if he didn't enjoy being on the show, Damon did not mince words:
"Not really. No! I uprooted myself from a role as a classical music student and was thrust in the public's eye overnight. Talk about stress and adjustment issues."
"Lionel's Engagement" on #AllInTheFamily is the unofficial pilot for #TheJeffersons

We meet Lionel's fiancee, her parents + Mother Jefferson! 11 months later, they got their own spinoff.

See the original — 7pm ET on @getTVhttps://t.co/HtSAGQUTdm #LiveInFrontOfAStudioAudience pic.twitter.com/y6aqhMF9Rn

— getTV (@gettv) May 22, 2019
SEARCHING FOR GREENER PASTURES
In a 2001 PEOPLE interview, the actor further revealed that his dissatisfaction caused him to act out. "I'd be late a lot. Sometimes I wouldn't show up at all," he recalled. "I had a really bad attitude."
In 1978, Damon quit "The Jeffersons" to pursue his opera career, reports PEOPLE. Work would take him to London, where he gained quite the reputation for his brilliance onstage.
Unfortunately, when Damon's work permit in the UK expired, and he returned to the United States, the actor discovered he had been typecast as a comedic character.
DRUGS & SUICIDE
Not wanting to settle, he remained jobless for many years and eventually turned to drugs to deal with his frustration.
"Getting high was all that mattered," Damon shared. "I didn't have any pride."
His new drug-heavy life would lead Damon to almost ending his life sometime in 1997. Under the influence, the actor walked to the George Washington Bridge, intending to jump into the Hudson River.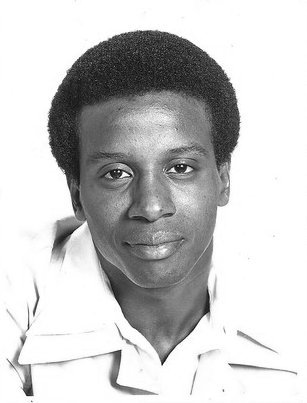 THE TURNAROUND
"I thought, 'I can't go on like this anymore,'" Damon recalled, but then another thought crept in that stopped him from ending his life:
"I was thinking, 'How am I going to kill myself when I don't even know myself?'"
The next day, Damon began taking steps to make his life better. He opened up about his drug addiction to a therapist and reportedly joined Narcotics Anonymous. Damon also took a mail-room job that kept him going until he was able to secure roles in several small-time theater productions.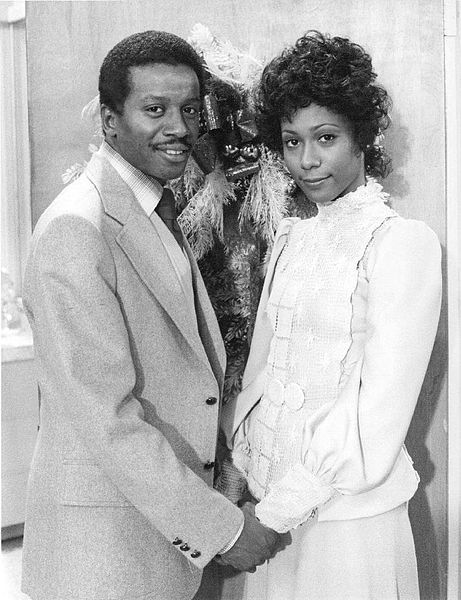 CHARTING A NEW COURSE
Away from the world of entertainment, Damon bagged his Bachelor's Degree in Psychology from Bronx Community College in 2007.
He explained during an interview with "News & Notes" that his foray into academics, though unplanned, was life-changing.
"To be quite honest, I didn't have a direction when I went there. I just sort of just said well, let me just see where this goes. I started loving it, I mean, started knowing that I could even write. And things start evolving and I started tutoring. It's really been pretty phenomenal."
Although Damon has been out of the spotlight for a long time, the actor/opera singer is remembered for his works in productions like Opera's "Porgy And Bess," Broadway's "Don't Bother Me," "I Can't Cope," and "Jesus Christ Superstar," and as a young Alex Haley in the ABC TV miniseries "Roots: The Next Generations."
ⓘ The information in this article is not intended or implied to be a substitute for professional medical advice, diagnosis or treatment. All content, including text, and images contained on, or available through this NEWS.AMOMAMA.COM is for general information purposes only. NEWS.AMOMAMA.COM does not take responsibility for any action taken as a result of reading this article. Before undertaking any course of treatment please consult with your healthcare provider.