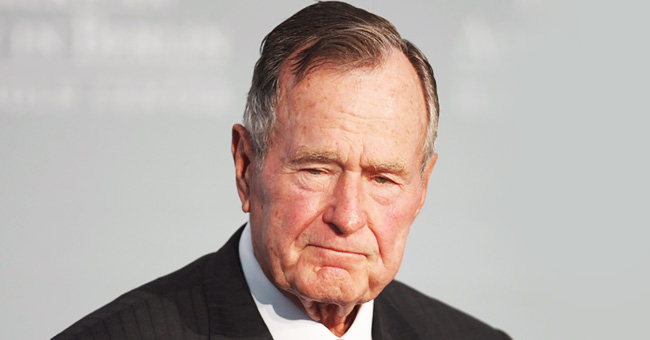 Getty Images
George HW Bush's Service Dog Sully Pays a Tearful Tribute to His 'Best Friend' on Memorial Day
George H.W. Bush's former service dog, Sully, posed for a photo, paying homage to his previous owner and "best friend," which was posted on Instagram along with a heartfelt message.
Service dog, Sully, lost his owner and best friend, former President George H.W. Bush, last year. On Memorial Day, the retriever posed by a World War II Memorial and paid tribute to the late president on Instagram.
"Always thinking of my best friend & the bravest military in the world who made the ultimate sacrifice while defending our country for our freedoms," captioned the post with a quote by Bush: "Each of the patriots whom we remember on this day was first a beloved son or daughter, a brother or sister, or a spouse, friend, and neighbor."
Sully, who takes after a pilot who saved 155 lives by landing an impaired plane in the Hudson River, provided his service to the late president during his last months alive.
The canine never left Bush's side until his last breath, and even after, he laid by Bush's casket. Because of his dedication, Sully was awarded the Paw of Courage by the American Kennel Club.
When Sully was given to Bush by a Veterans' organization, CNN covered a story about the pooch, disclosing his ability to "perform a two-page list of commands, including answering the phone and fetching items."
Sully had training from the BetDogs prison puppy program, where he was raised by inmates to provide service to veterans. Among the basics taught were to push, tug, and retrieve.
After the demise of his "best friend," the Labrador retriever joined Walter Reed National Medical Center in Bethesda, Maryland, to be a source of comfort to veterans in rehabilitation.
"In his new role, Sully will visit injured veterans, helping to provide comfort during rehabilitation center sessions and visit with families during what can be an emotional and very difficult time," said Valerie Cramer to People.
Please fill in your e-mail so we can share with you our top stories!