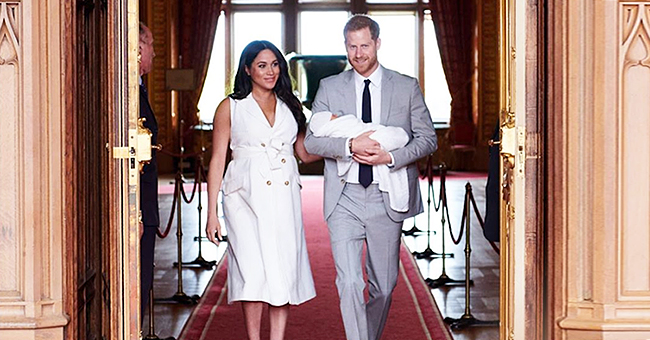 instagram.com/sussexroyal
Meghan Markle and Prince Harry Are Reportedly Planning to Come to Africa with Archie This Year
The Duke and the Duchess of Sussex are planning to visit Africa with their newborn baby Archie later this year. The family will be visiting South Africa and a number of other countries on the continent.
According to a source, officials in South Africa have been informed about the visit by the royal family and early preparations have begun.
Harry's love for Africa is not unknown, with the Prince calling it a place where he feels more like himself than anywhere else in the whole world.
The Duke of Sussex took a trip to Botswana with Meghan after two dates to enjoy camping under the African skies.
Even the engagement ring that the Prince picked for his love has a diamond from Botswana at its center. This just goes to show how much he is in love with the country.
However, the spokesman for the royal couple said that nothing has been confirmed about upcoming tours.
South Africa isn't the only country in the royal baby's travel itinerary--Meghan reportedly wants to take him to her hometown of Los Angeles in the future.
"For Meghan, it's just as important for Archie to learn about her family history as it is for him to learn about his royal ancestors, so she plans to go on a trip to L.A. with him once she's comfortable taking him on a plane," a royal source told Us Weekly.
The Queen's eighth great-grandchild might be a baby, but it looks like he will be globetrotting with his parents as he grows up.
Archie is the first British royal family member who is eligible for a U.S citizenship because of his mother. Unlike other royal babies, he does not have a royal title such as "Earl" or "Lord." However, he will be addressed as "Prince" when his grandfather, Prince Charles, claims the throne.
Please fill in your e-mail so we can share with you our top stories!