Woman Slammed for Asking if It's Okay to Go Braless to Her Friend's Wedding
A woman who asked if it's okay to attend a friend's wedding without wearing a bra got criticized and accused of having an ulterior motive.
When it comes to weddings, the day belongs to the bride, and everyone else, including the groom, is to ensure she outshines them.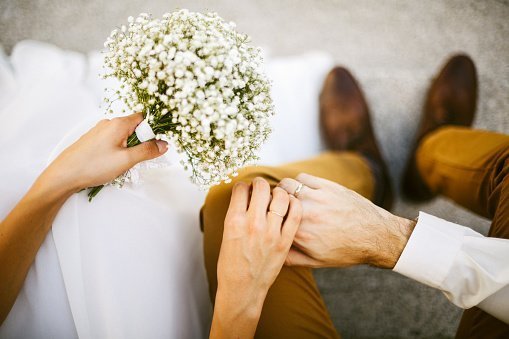 So it's considered disrespectful when a wedding guest shows up in an outfit or does something that takes the spotlight away from the bride.
An unnamed woman in a bid to avoid making that unpardonable mistake went to her online parent forum to ask if it's rude to go to a friend's wedding without wearing a bra.
She explained that the unnamed friend is getting married in a few weeks and she bought a dress with gaps at the back to wear to the special day.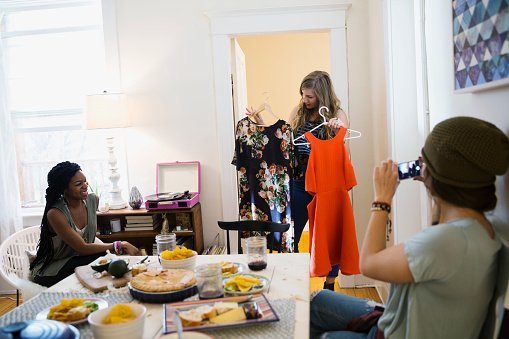 The woman further explained that the dress has a high neckline and long sleeves, so it's not indecent. Her dilemma is that the back won't let her wear a regular bra, and being a D cup, even if she got a stickup bra, it won't be as effective.
The lady added that her partner after seeing her in the dress said she should wear a bra to prevent wobbling. She ended her narrative asking for others opinion, and the ones she got are not all nice.
One reader told her plainly that going braless was equal to seeking attention, while another said:
"If you want people talking about you, go ahead."
Another reader was not so subtle; she wrote:
 "I expect that the bride would expect her guests to be looking at her, not your unfettered D cup b**bs."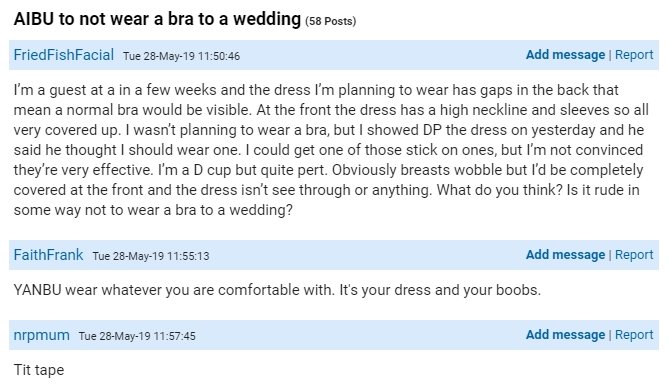 Others were a little bit nicer. One reader pointed out that going braless would be a disaster when it is time to dance, while another said she might come to regret the decision afterward.
It is not clear the option the woman would go with, but even if she chooses to go braless, she won't be the first wedding guest to dress inappropriately.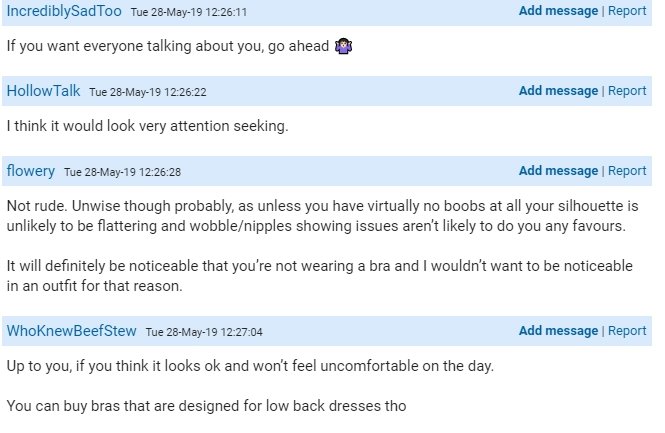 A lady "Wedding shamed" a guest at a wedding for putting on what she considered "An absurdly short dress." According to her, the lady she shamed wore a black dress with sheer overlay, and it was so little that she could see her underwear.
The lady called it disrespectful and even took a jibe at the playground the lady in the black dress used as a backdrop.
However, her criticism backfired as she got called a jealous woman and got informed that it was the twenty-first century and not the 1800s.
Wedding shaming is becoming more popular, and guests are learning that it's better to dress down and let the bride enjoy all the glory of her day.