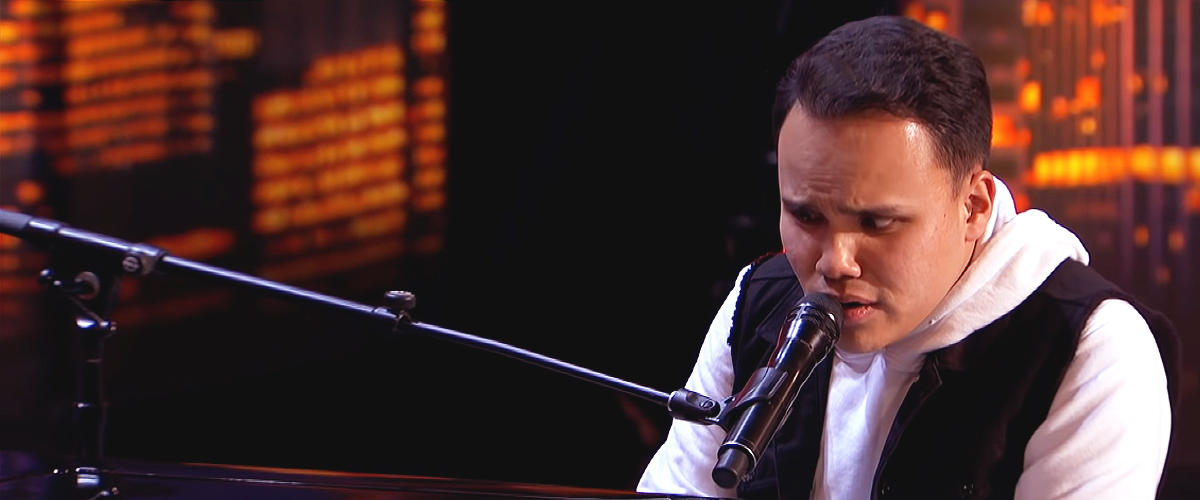 youtube.com/America's Got Talent
Blind Young Singer with Autism Blows up 'AGT' Judges & Audience with an Unforgettable Performance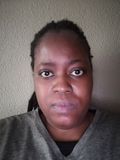 On Tuesday night, the season 14 premiere of "America's Got Talent" aired with one spectacular performance. A blind and autistic singer received a standing ovation after giving a moving performance.
For the first episode of "America's Got Talent," the judges Simon Cowell, Howie Mandel, and newcomer's Julianne Hough and Gabrielle Union, were left in awe when they experienced an unforgettable performance. The judges and audience were introduced to Kodi Lee, 22.
"Through music and performing, he was able to withstand living in this world"
Kodi was escorted onto the stage by his mother, Tina Lee, introduced her son. She explained: "Kodi is blind and autistic. We found out that he loved music really early on — he listened and his eyes just went huge."
The proud mother further elaborated:
"And when he started singing, that's when I was in tears, because that's when I realized, 'Oh, my gosh! He's an entertainer.' Through music and performing, he was able to withstand living in this world, because when you're autistic, it's really hard to do what everybody else does. It actually has saved his life, playing music."
Most people were moved by Kodi's background but still quite skeptical when his mother led him to a piano where he took a seat. She appeared to whisper some encouragement to him before leaving the stage.
Suddenly, the performer appeared to transform as all his focus went into singing Leon Russell's "A Song for You." Kodi gave a shocking soulful rendition which stunned the audience and judges.
Union's eyes went wide with shock and admiration while Hough couldn't help but start crying. Mandel seemed mesmerized as he sat with one hand over his mouth and Cowell's jaw dropped.
Some of the audience members burst into tears while Kodi's family cheered for him on the sidelines. Everyone was moved and the singer received a standing ovation after singing the last verse and his mother joined him on stage again.
While wiping tears Hough was heard saying: "I can't stop crying!" Mandel addressed Kodi first saying: "I will tell you that all four judges and everybody in this room were up on their feet. You were wonderful."
He added: "Not only do we feel the authenticity of what you do, but you are a great inspiration and a great talent, and it was amazing.'" Hough was next stating: "I know everybody needs a voice and an expression, and I really feel your heart, your passion."
She added: "Your voice blew all of us away. I just want to say that I heard you and I felt you and that was beautiful." Cowell was next stating: "Listen what just happened there was extraordinary. I mean, really extraordinary. I don't know what it's like to live in Kodi's world."
The judge shared:
"All I can tell is that you obviously have an amazing relationship, the two of you. And your voice is absolutely fantastic. You have a really beautiful tone. Thank you so much for trusting us on this show. I'm going to remember this moment for the rest of my life."
Last but not least was Union's turn. She said: "I'm a new judge this season, and I'm also a new mom this year. It's the toughest job I have ever had, and the most rewarding job I have ever had. You just want to give your kids the moon, the stars, and the rainbows, and tonight I'm going to give you something special."
The actress then hit the golden buzzer, sending Kodi straight to the live shows in Hollywood. The rest of Kodi's family, his brother Derek, and his sister Kayla all joined him and were all in tears as they hugged and congratulated him.
Union joined the family and hugged Kodi. Cowell also came up and said: "This is Simon. I'm so proud of you. That was quite amazing," before hugging him too.
Union added: "You just changed the world," as she embraced the rest of the family. She also took to Twitter with a Gif of her pressing the buzzer.
She captioned it: "I know I'm not alone when I say that @Kodileerocks will change the world and inspire millions. #AGTPremiere" Many people who saw the performance also flooded social media with posts congratulating Kodi.
The new season of "America's Got Talent" features a new host, Terry Crews, who replaced Tyra Banks. Previous judges Heidi Klum and Mel B were replaced by Hough and Union.
The previous judges aren't down-and-out though, Mel B is on tour with the Spice Girls excluding Posh Spice and Klum is working on an Amazon fashion series with her former "Project Runway" co-star Tim Gunn.
Please fill in your e-mail so we can share with you our top stories!