Bridal Couple Left Stunned as Wedding Crasher Steals the Spotlight during Their First Dance
Sadie and Adam Dajka were enjoying their fairytale wedding but a stranger had a surprise for them. The couple was left stunned when a stranger joined them for their first dance. 
In the middle of their perfect wedding, one newlywed couple's special day took an unexpected turn.  A wedding crasher tried to steal the spotlight during their first dance as husband and wife.
According to ABC News, Sadie and Adam Dajka were in the middle of their first dance on May 20 in St. Pete Beach, Florida, when they noticed someone else on the dance floor. The wedding crasher was apparently attempting to join in the fun.
Here's the moment a 'first dance' was interrupted by a wedding crasher. https://t.co/nLXqWfaF7u pic.twitter.com/F9SNyMhQfn

— Good Morning America (@GMA) May 27, 2019
"I heard my little sister, my matron of honor say, 'What are you doing?' And then he was dancing next to us," Sadie said.
The wedding photographer Val Ritter immediately began taking snapshots of the man. It only took a few moments for everyone to realize the man was not on the guest list.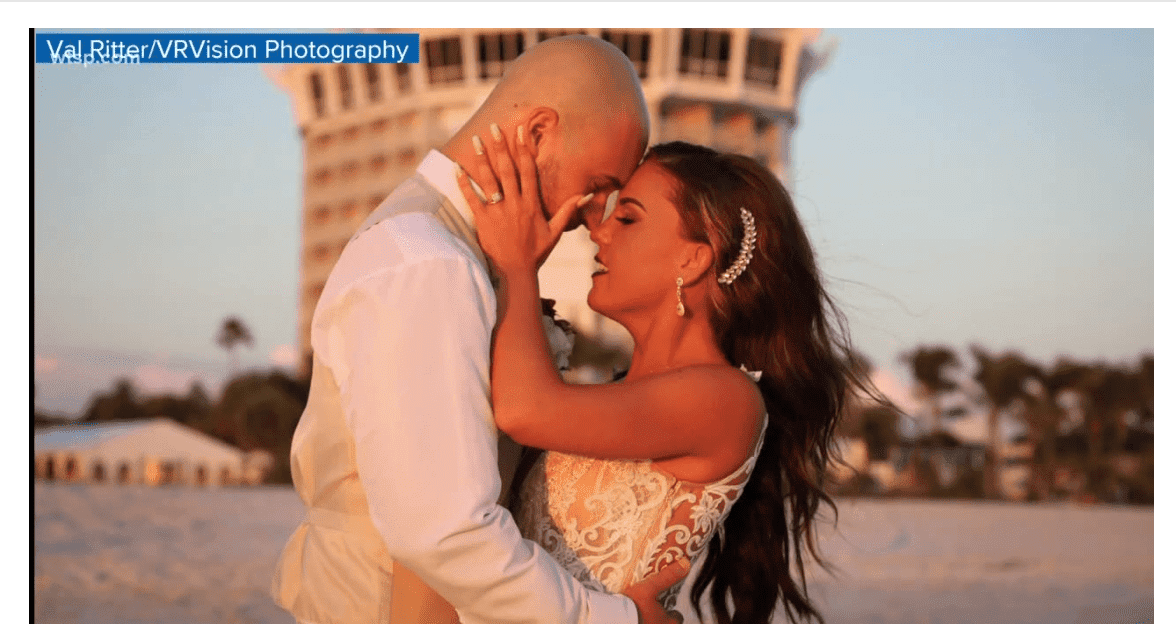 "It was the first dance, and I was taking pictures of my bride and groom. I feel [someone] behind me doing some kind of dance or touching me and trying to get my attention," Ritter recalled. "I've had wedding crashers, but they've never been that aggressive."
One guest, Jan Vanpolen, noticed the man drinking and dancing with bridesmaids and the groom's mother earlier at the reception. With no sign of the stranger settling down, the bride's father and her brothers intervened and threw the man out of the party.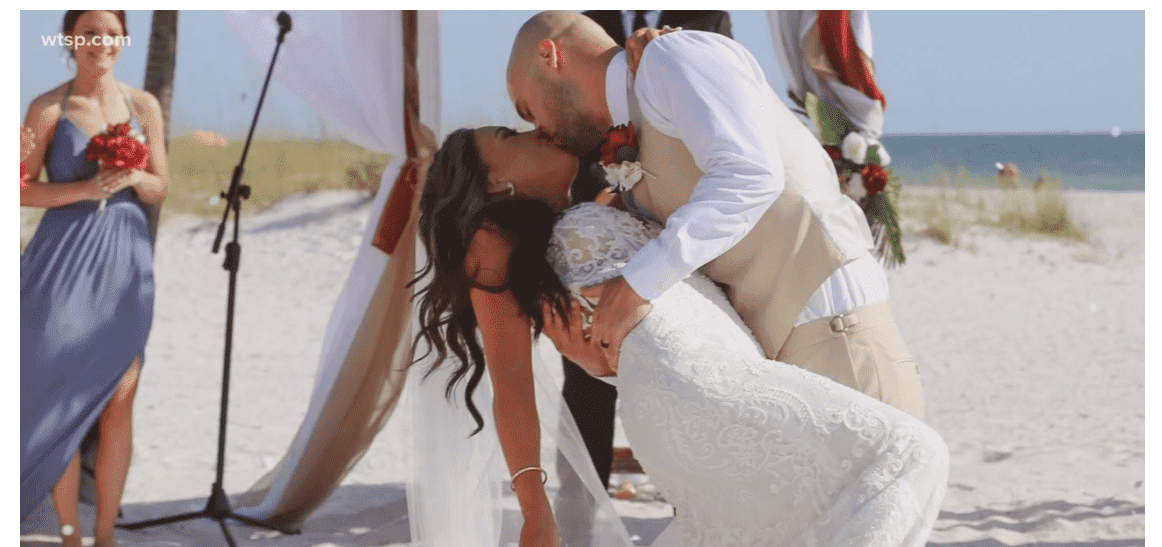 A short time after being escorted out, the man, who was later identified as Mark Saunderson, 37, allegedly snuck back in. According to Yahoo, he used a side door to get back inside.
"When weddings go bad," said the photographer, "it just becomes part of your wedding and story."
Once again he was escorted out of the reception. However, this time he was arrested for disorderly conduct by the Pinellas County Sheriff's Office.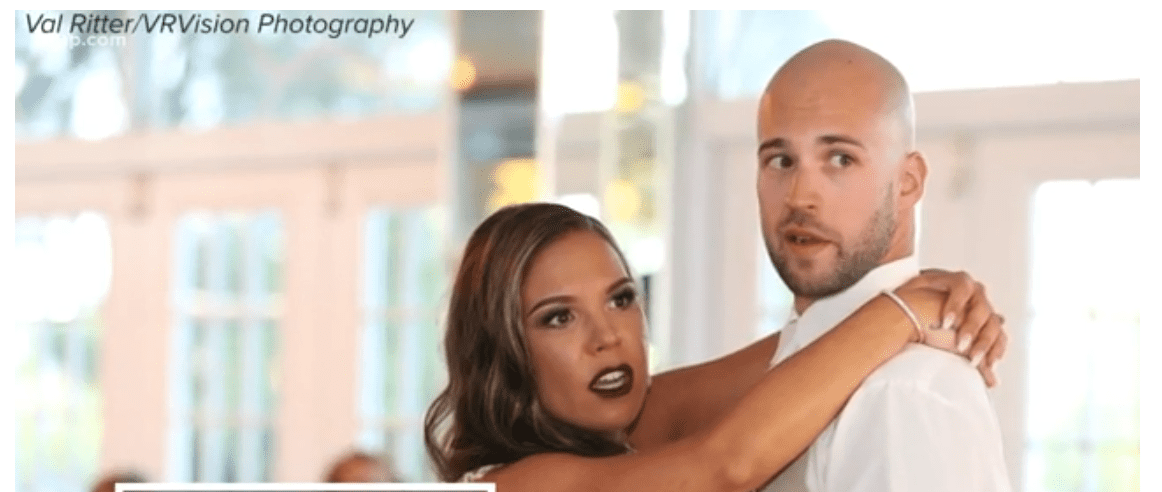 "I just started laughing. I mean, what else can you do in that situation?" Sadie said. Her husband, Adam added, "I started laughing soon too. I was mostly worried about her reaction."
The uninvited guest was bailed out the next morning. Adam and Sadie revealed that they're ready to move on and won't hold a grudge against him.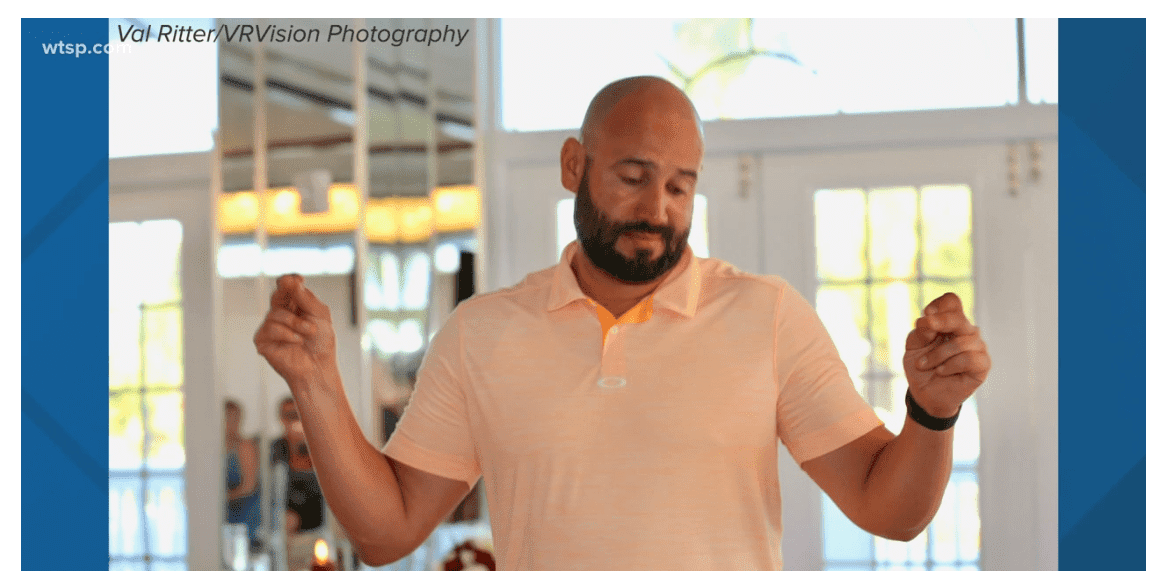 The photographer, Ritter, said the only way to deal with situations like this is to embrace the absurdity of it all. She said,
"When weddings go bad. It just becomes part of your wedding and story."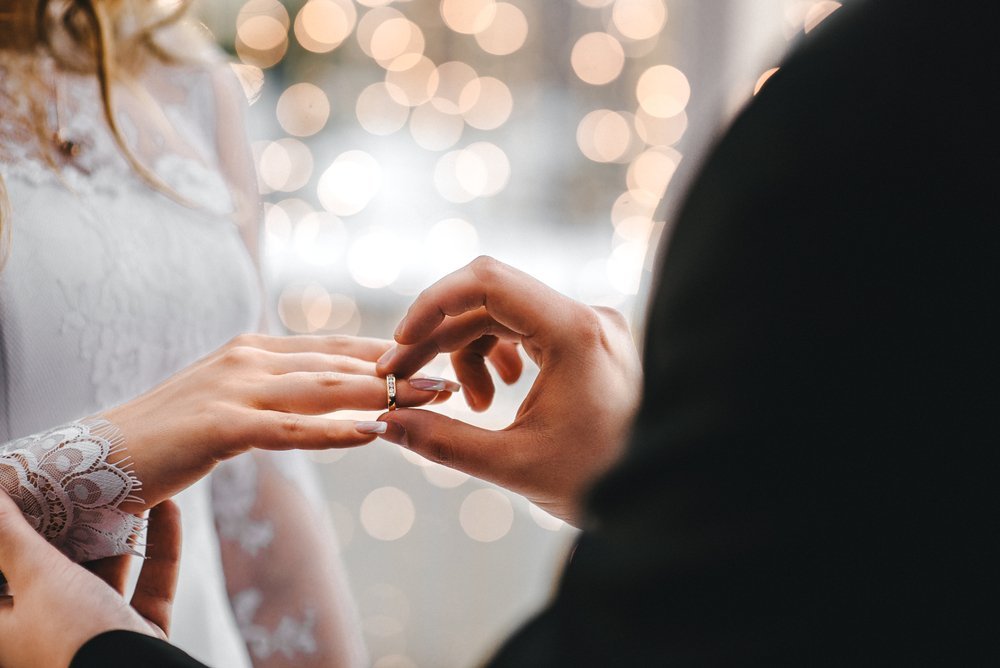 In another cute wedding story, a bride was left blushing when an uninvited furry guest accompanied her down the aisle. A cute kitten jumped on the bride's train and hitched a free ride to the altar.