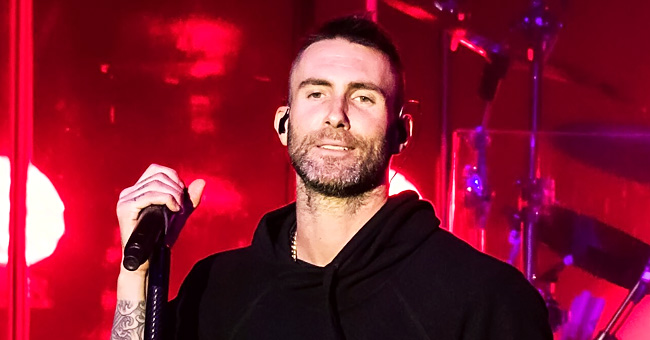 Getty Images
Adam Levine Walks Away from a Potential $30 Million Payday in 'The Voice' Exit
Shocking reports have revealed that by leaving "The Voice" so unexpectedly, Adam Levine is forgoing a salary worth $30 million!
Adam Levine shattered netizens after news that he will not be returning as a judge on "The Voice" hit the internet. His exit was unexpected as the famous singer had already signed on to continue into the 17th and 18th seasons of the famous singing competition.
It comes very soon after the "NBC" show producers confirmed reports some two weeks ago that the singer will be continuing work with them.
His sudden choice to jump the ship comes as a shocking update to his teeming fan base. According to reports, Levine became very uneasy following the renewal of his contract with the show. That eventually peaked and resulted in his resignation.
Resigning cost the "Girls Like You" crooner a whopping sum of about $14 million per season ultimately summing up to losing about $30 million! However, the upside is that leaving the show comes with a freer schedule and therefore more personal time which some would kill for.
Appearing as a judge on a longtime running reality series like "The Voice" is a very demanding job. The 40-year-old family man has had to dedicate a significant amount of time into working on the show, alongside the other judges to make it as famous as it is now.
The NBC show now boasts of high ratings and is a fan favorite all over the world. That, you'd agree is no mean feat, and the tasking nature of the job makes the pay seem meager. If you are an avid fan of the talent show, then you know the auditions alone are a tasking job, and they are just a little fraction of what the show entails.
He and Blake Shelton are the longest running judges the show has ever had, and that is laudable considering they have also managed to keep their careers afloat all the while.
They have therefore forged a tight-knit albeit tense relationship and Levine made sure to especially thank the country singer for all the times they have shared as he announced his departure on Instagram.
"BLAKE F—KIN' SHELTON. I couldn't hide my love for you if I tried. Seriously. I tried. Can't do it. Our friendship is and always will be one for the books. Whatever this whole surreal experience was, Im [sic] just happy I got to experience it with you. You're my brother for life," he said.
It shouldn't be surprising that Levine is leaving but what's so confusing is why he is doing it after signing on for the next two seasons, and it only makes his fans wonder if there is more to it than he is letting on.
Please fill in your e-mail so we can share with you our top stories!