Robin Williams' Death 'Still Hurts' Pierce Brosnan Deeply
Veteran actor Pierce Brosnan is still deeply strung by the death of his buddy, Robin Williams.
Death is inevitable, and the pain of the loss of Robin still lingers in the heart of Pierce.
Pierce revealed in a recent interview that he is still in pain from the death of his friend, Robin Williams, who was his co-actor in the movie "Mrs. Doubtfire." Robin passed away in 2014, at age 63.
The 66-year-old "James Bond" star told "Esquire Magazine"  how much he misses his friend in an article released on Wednesday, May 29. He further stated that Williams was a wonderful and cheerful person in real life just as he was in movies. Pierce:
"His humanity was so far-reaching, and joy of people, and love of life, bountiful… Robin was brilliant."
Pierce Brosnan talked about the very first time he met Williams. He revealed that it was during the shooting of the "Mrs. Doubtfire" when he walked into the trailer to see who would be taking the role of "Mrs.Doubtfire."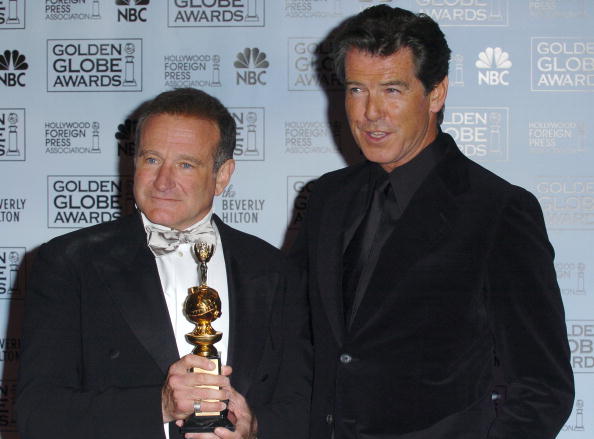 He described every day after that with Robin to be magical and the best time of his life, further describing Williams as a brilliant, hilarious, graceful man with a kind soul and personality whose death was a significant loss.
Sally Field, Williams, and Pierce's co-actor in the same movie, "Mrs. Doubtfire," also had something to say about the late actor. She said:
"I never knew which man I was more in love with, Robin or Pierce, Luckily, I didn't have to choose. I got to be around them both."
At the time of his passing, Mara Buxbaum, Williams' ex-publicist gave slight details of his death to "US Magazine."
"Robin Williams passed away this morning," she said "He has been battling depression of late. This is a tragic and sudden loss. The family respectfully asks for their privacy as they grieve during this very difficult time."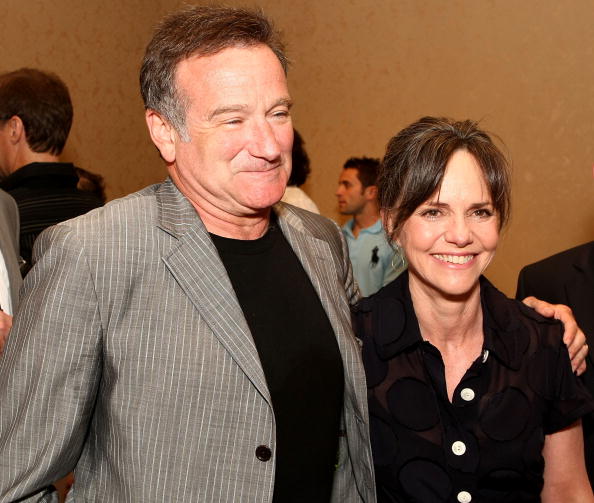 Susan Schneider, Williams' wife also spoke to "US Magazine" at the time of his passing. She expressed her grief, stating that she was heartbroken; she had lost her spouse and bosom friend, and it is sad that the world had to lose a great artist and human.
Lieutenant Keith Bond revealed more details about his death and made the leading cause of his death known, stating that Williams died from "asphyxia due to hanging." He said that Williams' body was found in his apartment by his assistant.
Over the years, Williams had struggled with depression, alcoholism, drug abuse and had subsequently undergone treatment by going to rehab and other mental health facilities.
Williams never hid all of these from the general public as he made them aware of developments and the continued love for his job.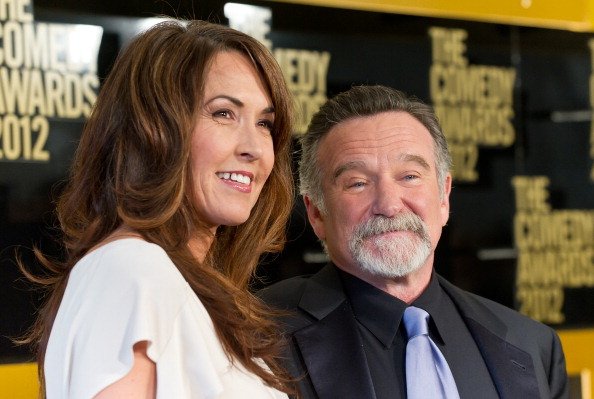 Williams was a great actor and comedian as he featured in a lot of movies while he was alive. He won an Oscars for playing the character "Sean" in the film "Good Will Hunting."
Robin Williams is survived by a wife and three children.