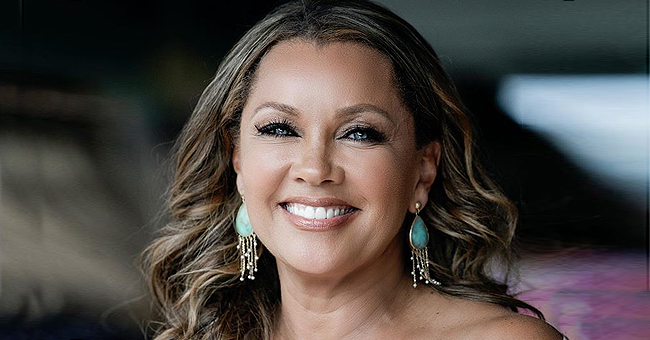 Instagram/vanessawilliamsofficial
Vanessa Williams Shares Photo of Her Daughters Who Are Beauties Just like Mom
Vanessa Williams shared an adorable photo on Instagram of two of her daughters enjoying the summer.
Vanesa Williams is the proud mom of 4 children, and three of them are girls as beautiful as their gorgeous celebrity mom.
Williams shared an adorable snap on Instagram of two of her girls on the beach, having a wonderful time.
"Love Love These Two ❤️? #sisters #proudmom" Vanessa Williams
SUMMER FUN WITH VANESSA WILLIAMS
The snap shows Williams' daughters, Jillian Hervey and Sasha Fox standing under a blue parasol, with huge, happy grins on their faces.
They both have their hair up in buns, and Jillian is wearing a black and white polka-dot bikini, while Sasha dazzles in bright yellow.
It looks like the family legacy is in good hands, with these three talented beauties.
FOLLOWING IN MOM'S FOOTSTEPS
Curiously, all three girls are following in Williams' footsteps into a music, modeling and acting career - while her son Devin Hervey has studied fashion design at the Fashion Institute of Design and Merchandising in Los Angeles, California.
JILLIAN HERVEY'S CAREER IN MUSIC
Jillian is a singer and dancer, and a member of the R&B duo Lion Babe alongside Lucas Goodman. Jillian is Williams' oldest child by first husband Ramon Hervey II.
VANESSA WILLIAMS' GIRLS INHERITED HER BEAUTY
Like Jillian, Melanie and Sasha inherited their mom's heart-stopping beauty.
Melanie is dedicating herself to acting, while Sasha is modeling and has been featured in Vogue.
It looks like the family legacy is in good hands, with these three talented beauties.
VANESSA WILLIAMS IS FRIENDS WITH HER DAUGHTERS
When Vanessa Williams became a mother, she opted for a style of parenting that was very different from her mother's. She became her daughters' friend and confidant.
"I think back in the day when Vanessa was being raised I felt that it was important that I be a parent first. Vanessa had lots of friends and I felt it was important for us to raise her as her parents. Now at an age that I am now, and the age that she is with the girls, we're ... friendlier, but I'm still the parent." revealed Helen Williams, Vanessa's mother.
Vanessa's choice seems to have paid off, to judge by her four incredible children. Vanessa is particularly close to her three girls and the four women often gave heart-to-hearts and advise each other.
Please fill in your e-mail so we can share with you our top stories!