Kate Gosselin Proudly Celebrates Twins Cara and Mady's Graduation with a Touching Tribute
Kate Gosselin's oldest daughters graduated from high school over the weekend, and the 44-year-old television personality showed her pride in the twins on social media.
Gosselin took to Instagram recently to honor her twin daughters Mady Gosselin and Cara Gosselin after their high school graduation.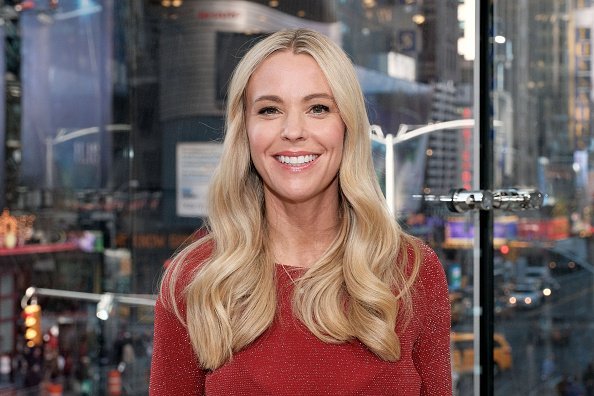 "These girls are going places and I can't wait to see where they end up!"
The reality star, who accomplished national and international recognition on the hit reality TV show "Jon & Kate Plus 8," posted two photographs on the photo and video-sharing social networking service.
One picture shows Gosselin with Mady and Cara after the ceremony as they hold their diplomas and another of just the girls with customized "Class of 2019" cakes.
"#Graduation ..this post is a little delayed (mostly due to post graduation exhaustion lol) but I'm still beaming with pride!" she wrote. "It's hard to believe that Cara and Mady graduated from high school this past weekend ... and are headed off to college in the fall!"
Gosselin added, "Where did the time go???? Their Graduation day was such a wonderful day of celebrating THEM and all of their amazing accomplishments! These girls are going places and I can't wait to see where they end up! Cara and Mady, I love you so very much and I'm just so so proud of YOU! #ProudMom#Graduation #ClassOf2019 #WellDone."
The mother-of-eight, who has had a contentious relationship with her ex-husband Jon Gosselin since their divorce in December 2009, presently has a new show on TLC called "Kate Plus Date." In PEOPLE's exclusive supertease, she goes out with many eligible bachelors on various kinds of dates. 
Her daughters Mady and Cara, who turned 18 in October, both play significant roles in the show as they help give some remarks and behind-the-scenes points of view about their mother's potential matches. 
In February, Gosselin and her twins talked at a TCA panel in Los Angeles about the latest show. They additionally shared how they feel about it.
"Kate Plus Date" premieres June 10 at 10 p.m. ET on TLC.