'What's Happening!!' Actress Shirley Hemphill Died Alone in Her Home at 52 back in 1999
On December 10, 1999, Shirley Hemphill, a stand-up comedian, and actress, passed away. The once-revered actress died alone in her home.
Actress Shirley Hemphill was best known as the wise-cracking waitress with whom she shared a first name on the 1970s sitcom "What's Happening!!" She was also known for her stand-up comedy.
Unfortunately, in December 1999, she was found dead at her West Covina, California, home. She was only 52-years-old at the time of her passing.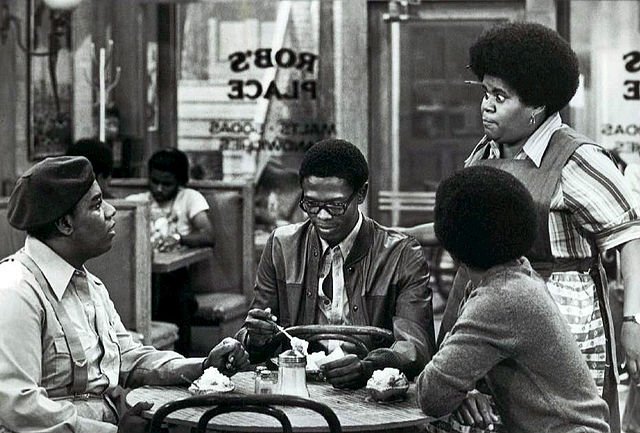 Details on Shirley Hemphill's death
Authorities believed she died from natural causes. The Los Angeles County Sheriff's Department revealed that Hemphill's body had been found face down in her home by her gardener.
According to the report, she appeared to have been dead for some time. Hemphill reportedly lived alone.
Shirley Hemphill was born on this date in 1947. Watch her play on What's Happening!!, weekdays on Antenna TV! Who's your favorite character on #WhatsHappening? pic.twitter.com/MPSfXKzsRH

— Antenna TV (@AntennaTV) July 1, 2018
Hemphill played the gang's sharp-tongued provocateur in the show "What's Happening!!" She proved to be a fan favorite. 
Her fame eventually bagged her a sitcom of her own in 1980. Unfortunately, the show, which was called "One in a Million," was canceled after just six months.
Me and Shirley Hemphill (from What's Happening?) back in 1999 before she passed away. #ThrowbackThursday pic.twitter.com/le2Un5gw

— Felipe Esparza (@funnyfelipe) October 19, 2012
Reprising her role in "What's Happening Now!"
The actress then went on to revive her role as Shirley Wilson on the updated version of "What's Happening!!" The renewed version was called "What's Happening Now!" and aired from 1985 to 1988.
The Asheville, N.C. native had moved to Los Angeles to do standup comedy. She was discovered by "All in the Family" creator Norman Lear and signed up for "What's Happening!!" Before her death, she had returned to stand-up comedy.
Funky bday salute to the late, great Shirley Hemphill! pic.twitter.com/y1m1TSsDqu

— Dan Epstein (@BigHairPlasGras) July 1, 2017
According to reports from the time, Hemphill was the second "What's Happening!!" actor to die in as many months. Mabel King, who played Mama on the 1976-79 ABC sitcom, died on November 9, 1999.
Mabel had been only 66-years-old at the time of her passing. Her death was ruled to have been caused by complications of diabetes.
#ShirleyHemphill (WHAT'S HAPPENING!!) guest stars on GOOD TIMES — Tonight at 9:30pm ET on @getTV#DidYouKnow WHAT'S HAPPENING was based on COOLEY HIGH, which was written by GOOD TIMES co-creator #EricMonte? pic.twitter.com/s3XOSEBjQz

— getTV (@gettv) August 7, 2018
Years after the show ended, another story concerning Shirley and her co-star Rerun arose. Rumors surrounding their weight swirled out of control and she decided to speak up about it saying, 
"I don't want to lose too much weight too fast because I don't want the audience to be disturbed."