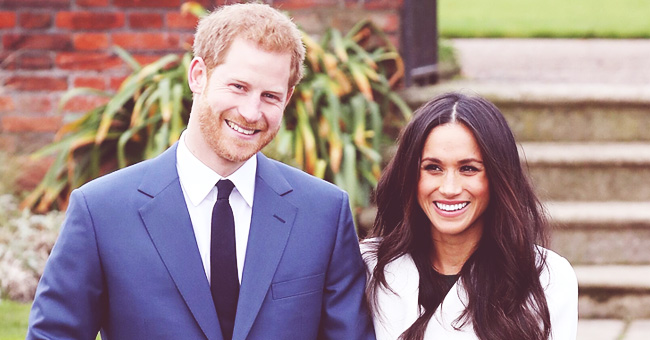 Getty images
Prince Harry and Meghan Markle Honor Princess Diana in Their Touching LGBTQ Pride Message
A recent upload on the royals page @sussexroyal revealed the couple's heartfelt message that honored Princess Diana; alongside was the theme of the month "PRIDE," which projected their support for the Instagram accounts supporting the LGBTQ community.
Both Prince Harry and Meghan Markle have a regular monthly practice of addressing paramount issues that affect the lives of people, and others that appear dear to their hearts. In May, the duo based their focus on issues relating to Mental Health Organizations and charities.
The month of June bore a different message that hinged on "PRIDE" in any sexual disposition; as they declared their unwavering support to Instagram accounts that seemingly show concern for the LGBTQ community.
The upload showed the images of the several accounts which included, "Stonewall UK," "Trevor Project," "SAGE," "PFLAG," "AKT," and a photo of Princess Diana, who happens to be the deceased mother of the Duke of Sussex!
In their message they said:
"Continuing with our tradition to rotate the account we follow based on causes and social issues that matter to us: for June we 'proudly' shine our light on PRIDE. This month we pay tribute to the account supporting the LGBTQ + community, those young and old, their families and friends, accounts that reflect on the past and are hopeful for a deservedly more inclusive future, we stand with you and support you. Because it's very simple, love is love."
"Thank you for sharing these accounts with us, they are so important," and "We're proud of you Meghan and Harry,"
The new parents are advancing in their cause to highlight the prevalent matters that deal with human connection, as well as health issues.
Last month, they unfollowed several royal handles on their Instagram and began to follow accounts that advocated for equality and acceptance irrespective of a person's sexual deposition.
The royals stop at nothing to pinpoint the dominant matters affecting young people.
In the 1960s, there was a chaotic atmosphere in the United States, due to the level of constant raids and bullying of the LGBTQ community. This led to a series of confrontation between the patrons of Stonewall Inn and the law enforcement.
Please fill in your e-mail so we can share with you our top stories!