Jessica Simpson's Marriage with Nick Lachey that Ended up in Divorce
The actress and singer Jessica Simpson thought her marriage to Nick Lachey would last, but it turned into her "biggest money mistake" during their divorce only three years after they wed.
Jessica and Nick grew up in different worlds, with Nick's blue-collar Ohio background and Jessica's religious Dallas upbringing, they got drawn to each other during the Hollywood Christmas Parade in 1988.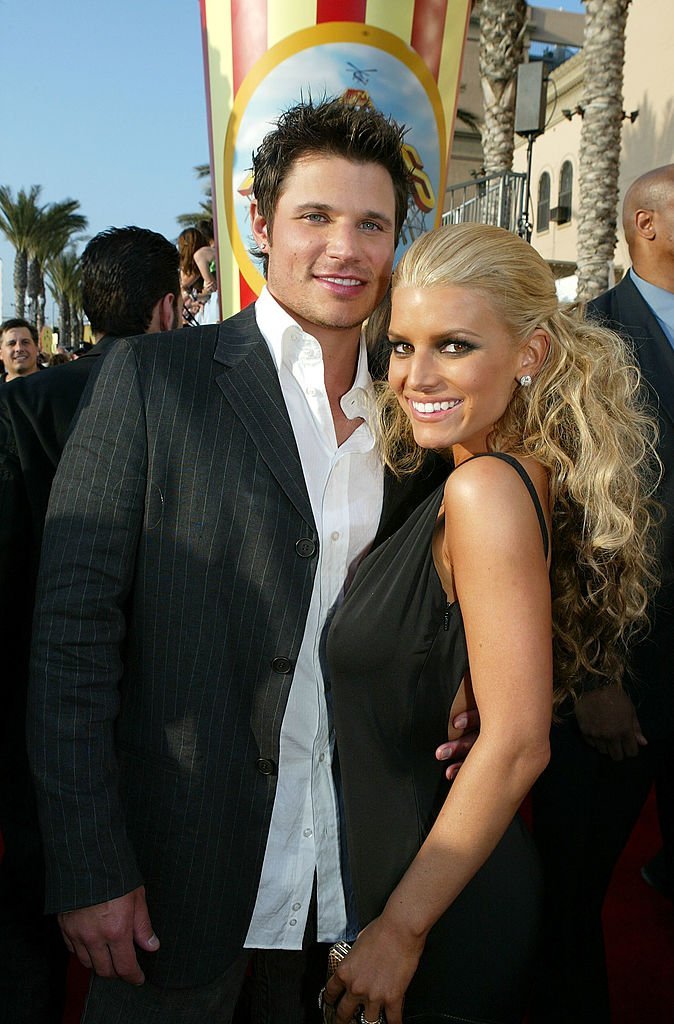 The manager introduced them, but it took another meeting at a Teen People party held in Florida in January 1999 before they started dating.
With Jessica's first album, Sweet Kisses, yet to be released, Nick had already begun to reach fame while part of the band, 98 Degrees.
"After we met," Nick told People in 2003, "I found myself looking through the crowds for her all night."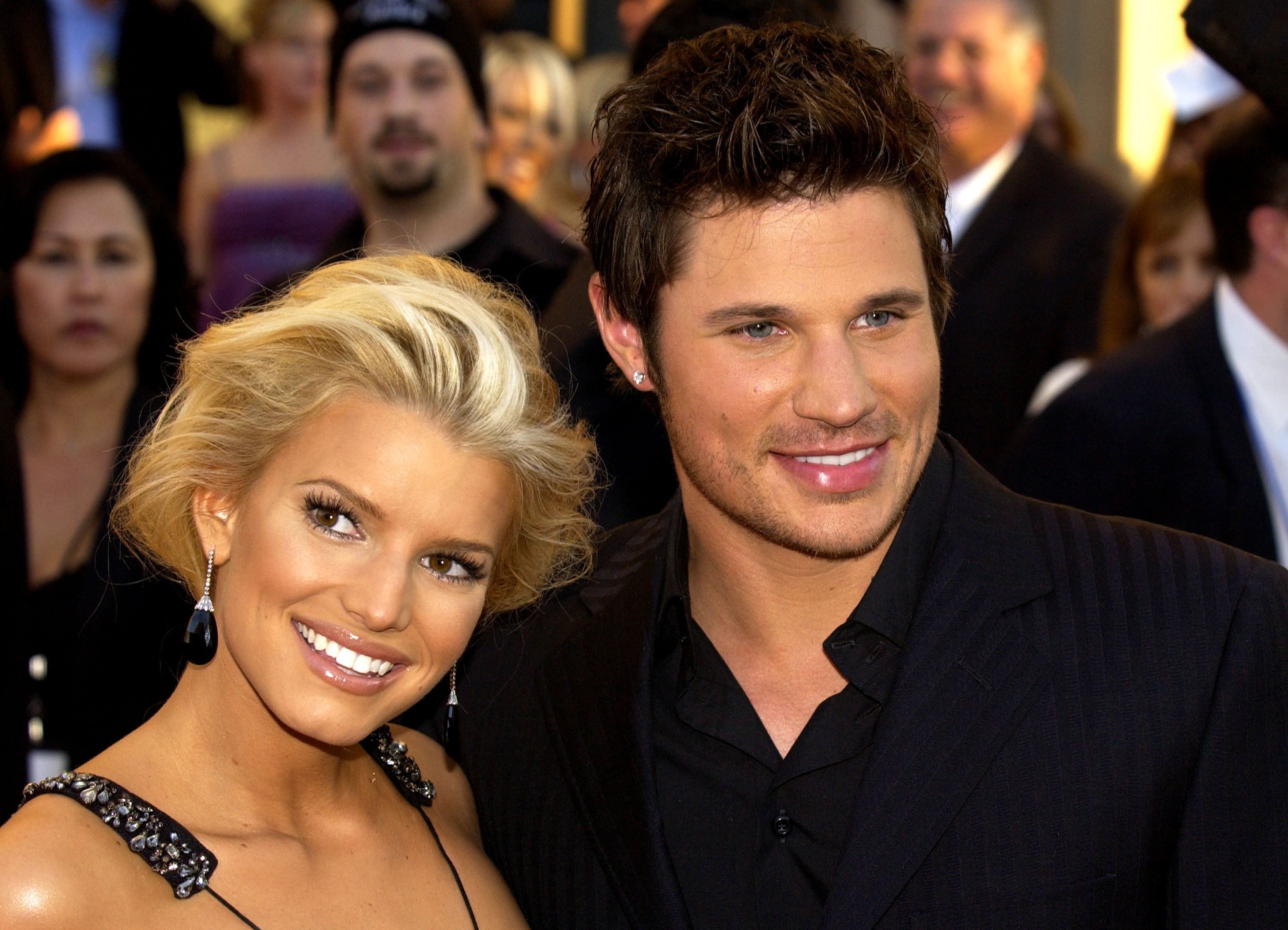 After the Teen People party, they returned to Los Angeles and even bought condos two stories apart in the same building. With Jessica barely 18 years old at the time, Nick, seven years her senior, fell in love instantly.
"The first time I ever heard her sing, I got chills. And I told the guys [in 98 Degrees]..., 'I'm going to marry that girl one day,'" he admitted during a joint CBS News interview with Jessica.
He featured on the second single, "Where You Are" of Jessica's debut album and she traveled with 98 Degrees for a year as their opening act during their Heat It Up Tour.
But in 2001, Jessica decided that she needed time away from Nick to focus on her second album, Irresistible. "It was during the release of Irresistible and you know, it was just one of those things where I thought I needed to date other guys and see what else was out there," Jessica noted during an episode of Newlyweds.
Her break from Nick only lasted five months as the tragedy of 9/11 had her rethink her priorities. "After 9/11, I knew that I never ever wanted to be away from Nick ever for the rest of my life," Jessica explained on her website.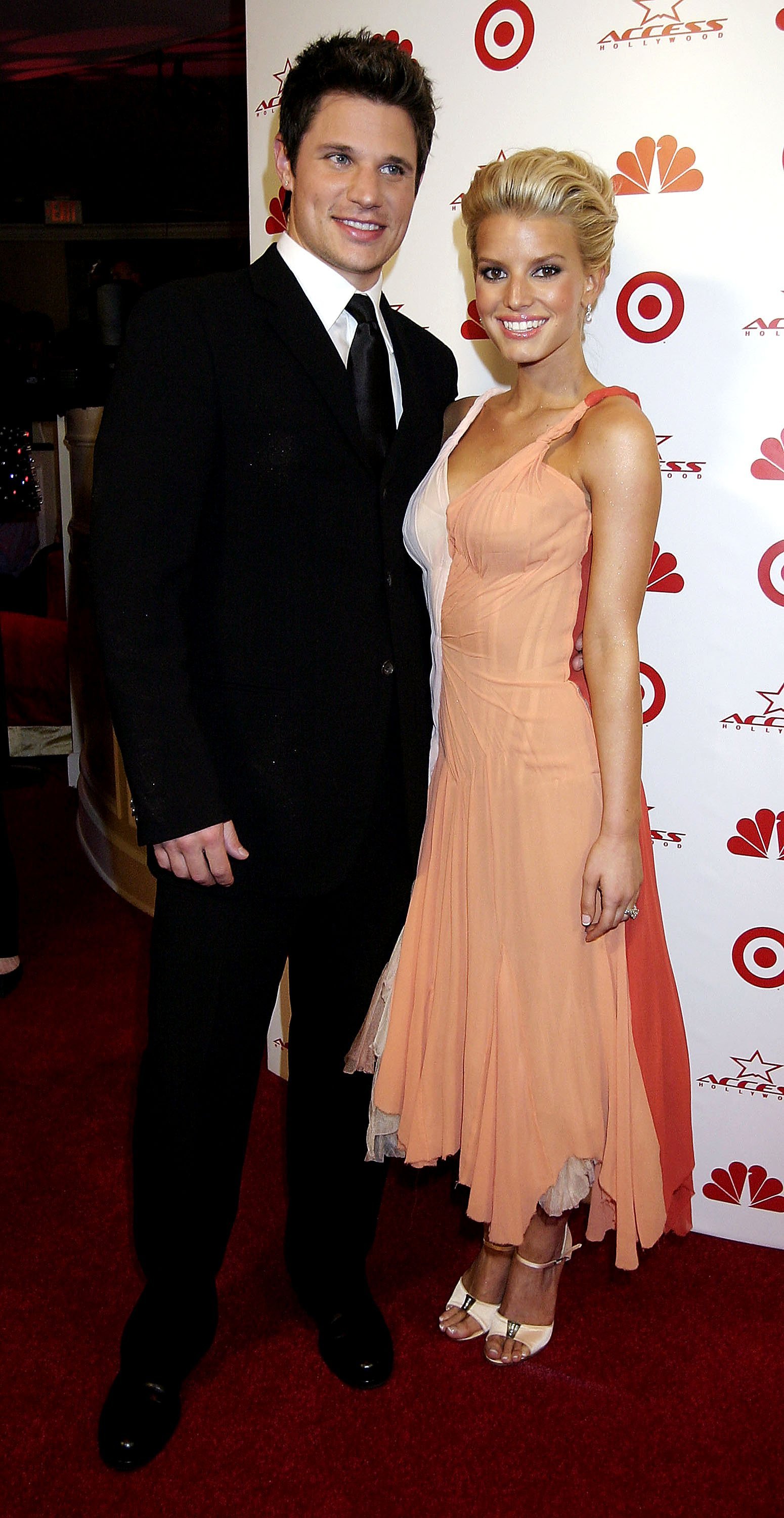 Nick's proposal to Jessica followed in February 2002 while aboard a chartered yacht in Hawaii and the couple got married in October the same year at the Riverbend Chapel in Austin, Texas.
With the public proclamation of remaining a virgin until she tied the knot, she opened up about her wedding night during an interview with Blender.
"It was the most amazing moment of my life," she said. "I'm so lucky I didn't lose my virginity in the back of a Jeep or something. Instead, I had this amazing, elaborate wedding and I topped it off with that."
As the couple only moved in together after their wedding, they discovered each other's quirks very publically, which quickly highlighted their differences. Nick, the neat freak struggled to reconcile with Jessica's lax ways, and it soon began to take its toll on their marriage.
"We're Southern, and we're spiritual, and we're really close," Jessica's father, Joe told Rolling Stone in 2003. But Nick thought it "weird" and felt that their age gap and differences in lifestyle had caused him to help raise Jessica. "I am a baby; Nick married a baby," Jessica told People.
Their "irreconcilable differences" eventually took its toll, and the couple announced their separation in November 2005, followed by Jessica's filing for a divorce a month later.
"The reality is that her dad, Joe, refused to let Jess sign a prenup as Nick was worth more when they got married! Nick got more from her than he got from his entire music career," a source told Radar Online in 2015.
After their divorce got finalized on June 30, 2006, Jessica reportedly had to pay Nick $12 million to leave him.
"The biggest money mistakes? I don't know. For some reason I thought of my first marriage," Jessica told CNBC during an interview in 2015.
Since their divorce, both Nick and Jessica moved on. Nick married Vanessa Minnillo in 2011, while Jessica went on to launch her successful clothing lines before she met Eric Johnson, the retired NFL tight end whom she married in 2014.
Shortly after Jessica and Eric started a family with their daughter Maxwell and a son Ace and added another daughter, Birdie Mae Johnson to the family, in March 2019.
During Jessica's pregnancy with Birdie, she suffered from everything from severe acid reflux to a bout of bronchitis which landed her in hospital. At birth, Birdie weighed an astonishing 10 lbs. 13 oz and got dubbed the biggest newborn in the family.
Shortly after Birdy's birth, Jessica Simpson shared how she recovered after the difficult pregnancy and birth of her latest bundle of joy.