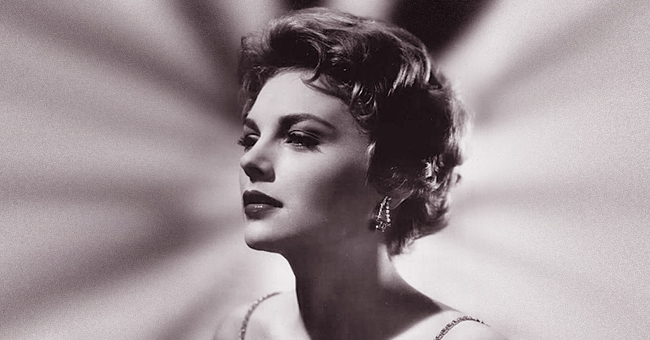 twitter.com/MeTV
'The Andy Griffith Show' Joanna Moore Struggled to Work for a Year Because She Went Deaf

Joanna Moore endured various struggles in her life, one of them involving losing one of her senses. Did she allow her deafness to hold her back?
Moore grew up an orphan when both her parents and her sibling died in a one-car accident when she was a little girl. She possessed beauty and a Georgia drawl that charmed many.
The smoky voice along with her gorgeous looks and blonde hair gave her acting career a head start at 19 years old when a producer requested that she do a screen test after seeing her at a party.
Moore obliged, and from 1956 to 1984, she would grace the set of many successful films including 1962's "Walk on the Wild Side," 1963's "Son of Flubber" and 1968's "Never a Dull Moment."
"The Andy Griffith Show," on which Moore played "Peggy 'Peg' McMillan," was the actress' most notable role. Moore herself enjoyed her time working with the cast and crew.
In an interview with the Akron Beacon Journal, she once said:
"I liked the Griffith show better than anything else I've ever done. Everyone on the program is so nice. The show is well organized and there is no rush. The people discuss their problems openly and the difficulties just seem to disappear."
Moore played her part to perfection, some might say, but not everyone knows what she went through during her time there. Between 1961 and 1962, Moore suffered from a hereditary hearing loss condition called otosclerosis.
The blonde beauty explained that she "didn't realize what was happening until [she] lost [her] hearing completely." According to the Long Beach Independent Press-Telegram, she said she was tapped on the shoulder to know when to start her scenes.
Not able to hear herself when speaking, Moore reportedly told the paper that she "had to depend on lip-reading to converse." She even found herself adopting a habit of "reading" other people's conversations from across a room.
By the summer of 1962, Moore did surgery to correct the condition. When a truck honked at her as she exited the hospital, she said she was "thrilled" to hear it. Perhaps it motivated the show's writers to have her date Andy.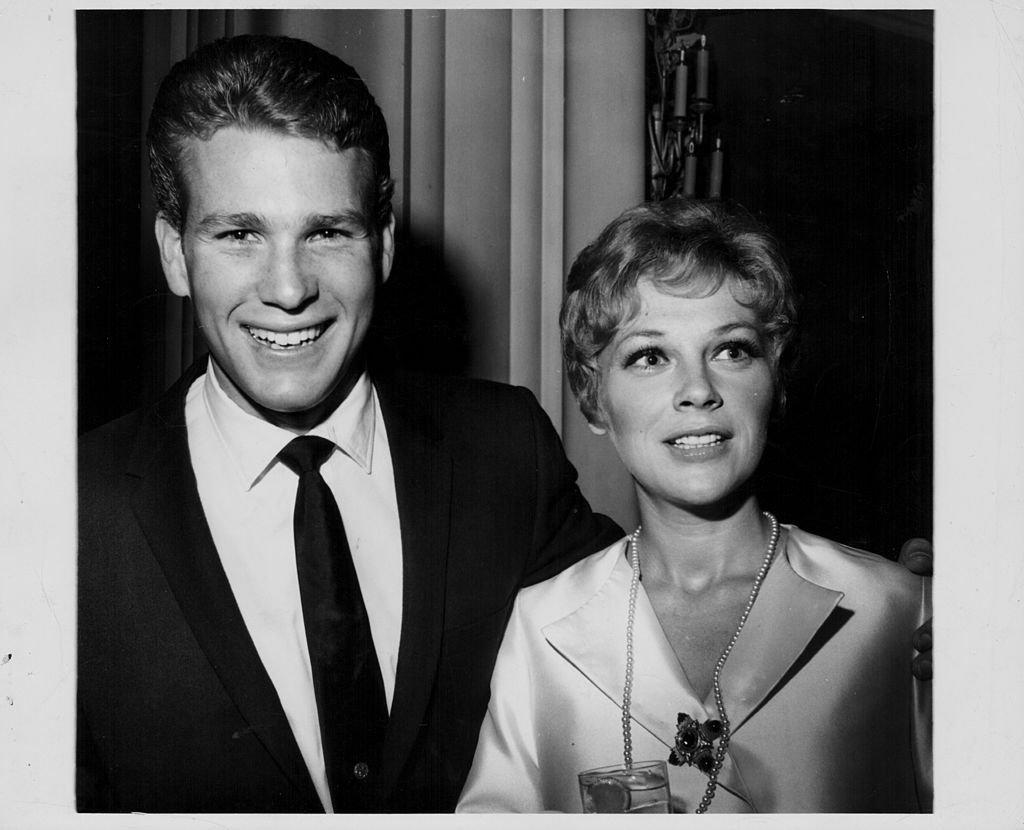 Ryan O'Neal and Joanna Moore attend the Hollywood Women's Press Club in 1965 | Photo: Getty Images
The two had a brief romantic stint in season three of the hit sitcom. In real life, Moore got married to Ryan O'Neal in 1963. The couple had two children, Tatum, and Griffin O'Neal.
Moore suffered other challenges in her career. Directly as a result of acting, she got a gash in her leg for while filming "Route 66." She also accidentally lost three fingers in her left hand.
Additionally, Moore's continuous use of drugs and alcohol landed her in serious trouble. By 1967, Moore and O'Neal got divorced, and Moore lost custody of her children in 1970 because of her addictions.
She remarried Gary L Reeves in 1975, but they divorced merely two years later. Meanwhile, O'Neal got married to and divorced from Leigh Taylor-Young with whom he had a son. He later remarried Farah Fawcett and was with her till she died in 2009.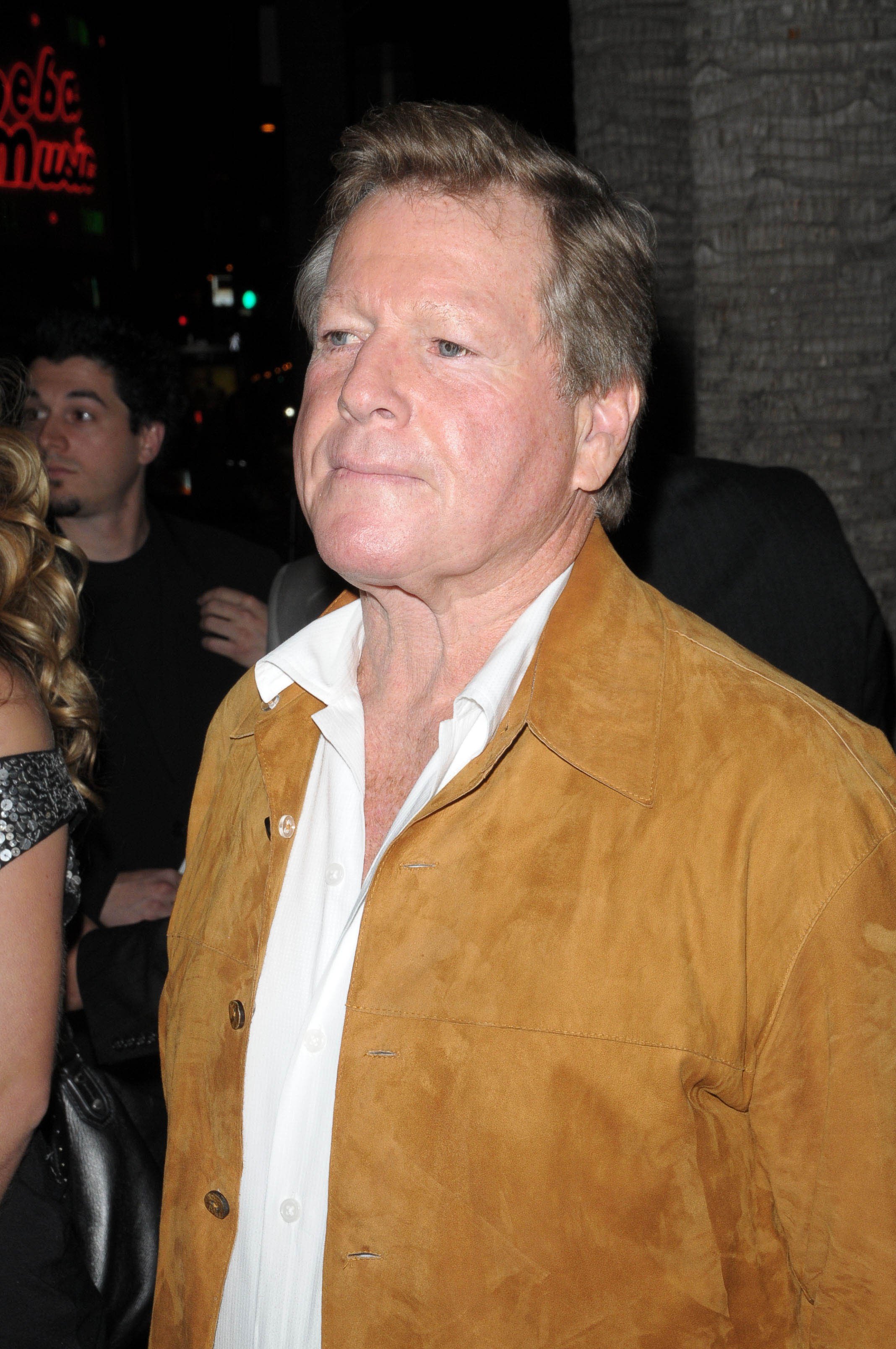 Ryan O'Neal, actor | Photo: Getty Images
As for Moore, she disappeared for a while before re-emerging and doing more work. Sadly, she succumbed to the effects of smoking in 1997 via lung cancer and passed away with her daughter Tatum at her side. Both her children are actors.
Please fill in your e-mail so we can share with you our top stories!