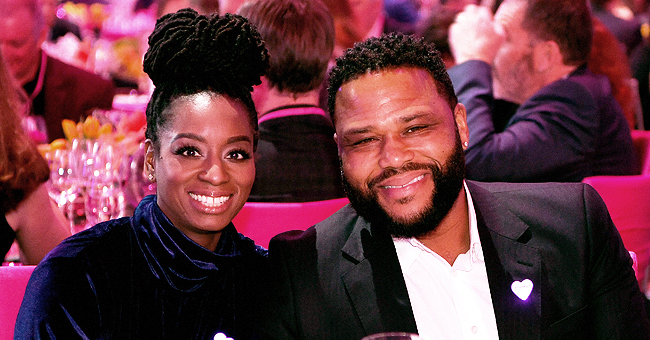 Getty Images
Anthony Anderson Married High School Sweetheart & She Nearly Divorced Him after 20 Years
Anthony Anderson's marriage to his longtime sweetheart, Alvina Stewart is a union that exemplifies perseverance and love in the face of challenges. Through thick and thin, the couple has stood strong even after their marriage looked like it was heading for divorce.
Anthony Anderson is famously known as the star of the hilarious family sit-com, "Black-ish." The actor has been married to Alvina Stewart, his love interest in high school since 1995.
Together they have two children, Kyra and Nathan. Anthony and Alvina have faced many challenges during their long union, the highlight being when Alvina filed for divorce in 2015.
WHEN ALVINA SOUGHT FOR DIVORCE
Many times, couples go through many difficult periods and end up differing on many things. That seemed the case for Anderson and Alvina when the latter filed for divorce in September 2015.
In her divorce applications, she stated that she and Anderson had irreconcilable differences and shockingly revealed that they had been separated since April 2014.
As part of her application, she also requested spousal support and joint custody of their son, Nathan, who was then aged 16. Alvina's file for divorce surprised many, who never envisaged that the couple could ever split.
A CHANGE OF HEART
In a surprising twist, Alvina withdrew her divorce application in January 2017, as the couple agreed to give love a second chance. It seemed at that time that Anderson was having a period of good tidings as that news coincided with his nomination for the Golden Globes.
The couple's reunion was also a welcome development for their fans who never wanted them to part ways and also a victory for love. True love never dies.
BACK FOR BETTER AND STRONGER
Since dismissing her file for divorce, Alvina and Anderson have taken their relationship a level higher and have also attended events together. The couple attended the 2017 SAG awards together and caught the eye.
Anderson showed how much of a darling he is by going down on one knee, not to propose, but help her fix her shoe strap. It was a lovely moment and showed just how adorable the couple is. It would have been a bad idea to have them separate, wouldn't it?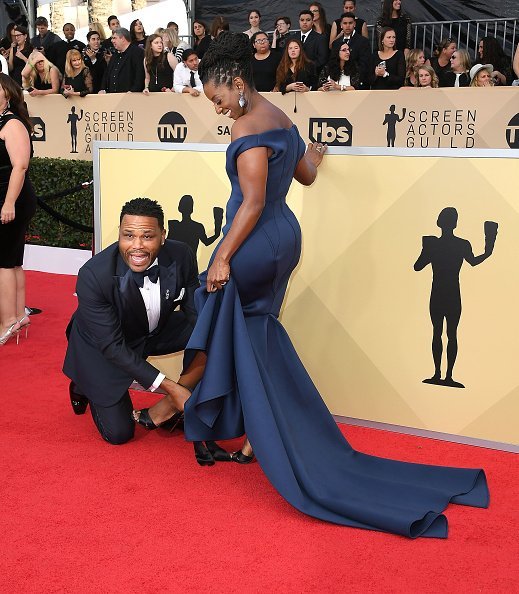 Anthony Anderson, Alvina Stewart at the 24th Annual Screen Actors-Guild Awards | Photo: Getty Images
Anderson and Alvina do make for a lovely couple, and many can't get enough of them. They are always adorable when appearing for red carpet events together. Find out more about this wonderful couple
right here.
Please fill in your e-mail so we can share with you our top stories!