Where's Jay North from 'Dennis the Menace' now?
Jay North brought life to "Dennis the Menace," the boy who always caused mayhem in the iconic CBS sitcom during the late 1950s. A role that gave him a lifetime of fame and an identity that would ultimately cost him his acting career.
Only six years old when Jay landed the role of Dennis in the sitcom which ran from 1959 until 1963, his face became synonymous with the character. So much so that casting directors had trouble visualizing him in other roles.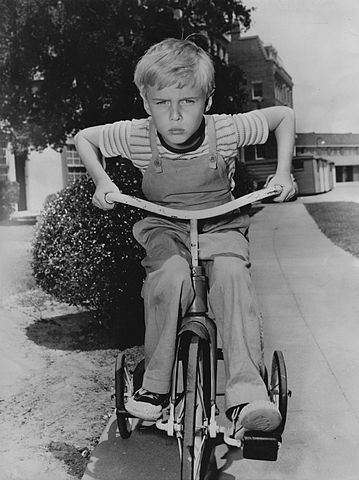 "Into my teen years, my early twenties, the industry pretty much shut its doors on me ... It was what it was," Jay said during an interview with the Washington Times. While he appreciated being remembered for "something as wonderful as that little boy," it didn't help his career.
In 1965 Jay landed a role in the family movie "Zebra in the Kitchen" and the more notable exotic adventure film which came out the following year, "Maya." But then acting offers dried up.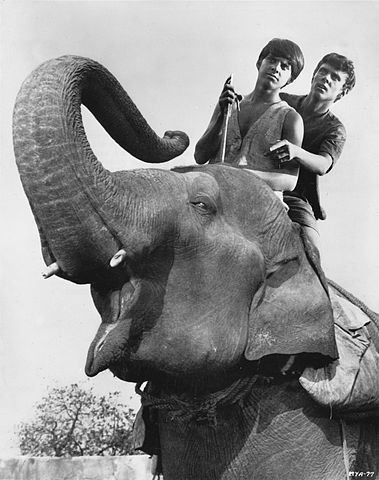 For the next couple of years, Jay did mostly voice-over work and returned to the screens again in the 1973 film and ensuing series, "Lassie" as the curly haired surfer named Jim.
The year 1973 also had love come around for Jay the first time when he married Kathleen Brucher on July 20, 1973, but their marriage didn't last long, and they divorced the following year on October 21.
Duty to his country called in 1977 and Jim served the U.S. Navy as a seaman stationed in Norfolk, VA. During his time there, Jay did a lot of manual labor and got honorably discharged in October 1979.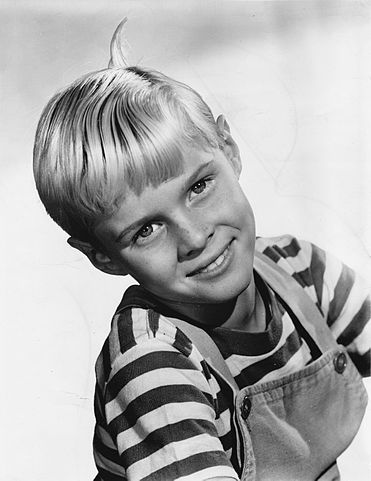 The following year Jay snagged the role of Grogan's dad in the television film "Scout's Honor," but it would only be in 1985 that Jay appeared on screen again. He starred as Captain Schofield in "Wild Wind" and back as himself in the television series "Inside Entertainment" in 1987.
The former child star married his second wife Rosetia on March 2, 1991, and much like his first marriage, it ended in divorce after barely a year of marriage on May 5, 1992.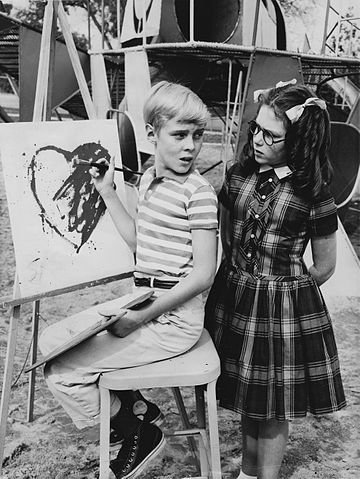 By then Jay had already retreated from Hollywood and married Cindy Hackney in 1993, becoming the official stepfather to her three daughters. But he also made a significant change in his career.
"For the past 20 years I've worked as a correctional officer for the Florida Department of Corrections," he told the Washington Times in 2017.
In 2003, Jay made his final appearance onscreen in "Dickie Roberts: Former Child Star" for a total of 35 acting credits, including voice over work during his career.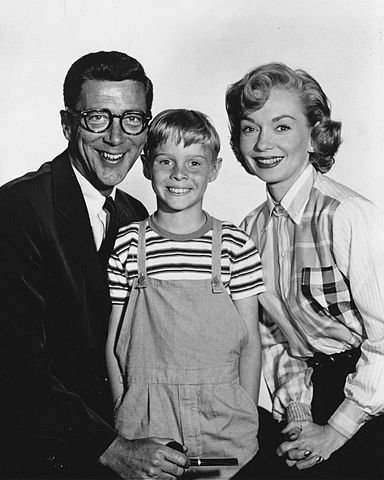 Although mostly private about his personal life, Jay did share a statement with E! News in 1999 on how he intended to live his life.
"I'm going to write my autobiography, and then I'm just going to live a contented, happy life here in Lake Butler with the people I love, and kind of just vanish into the mists of time," he said.
Had a great time meeting Jay North. The original Dennis the Menace. pic.twitter.com/JLNsF12kKN

— Elizabeth Messina (@NickLiz624) April 30, 2013
A small town just north of central Florida and 45 minutes southwest of Jacksonville, Lake Butler became Jay's permanent residence in April 2006.
According to reports by the Gainesville Sun on June 21, 1993, Jay started working with A Minor Consideration, which is a group that gives support to ex-child stars. The Hollywood system of use and rejection can be hard to adjust to and said he had finally found peace after all the years.
Last year, I was lucky to meet actor Jay North who played Dennis the Menace--he still has the same charming smile! pic.twitter.com/vKHCVfxmTB

— Joanna Wilson (@TisTheSeasonTV) March 18, 2014
In the years before "Dennis the Menace" aired, another child star would forever be remembered for his role in "Leave it to Beaver."
Jerry Mathers became known as Theodore "The Beaver" Cleaver, a naive young boy always up to an adventure. An identity that stayed with him throughout his life.
A life Jerry Mathers shared to be a "charmed" one growing up and dissed on how he once got teased over the first time he kissed a girl.