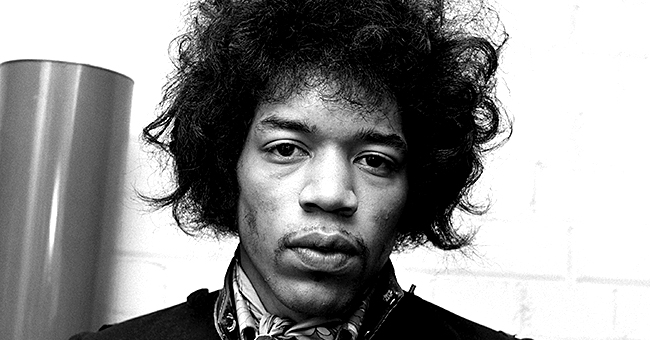 Getty images
Jimi Hendrix Death: The Mystery Surrounding the Artist's Demise at 27

Nearly 50 years after his death, music icon Jimmy Hendrix's suicide at 27 is still a mystery.
On September 18, 1970, the world was stunned to learn of the death of iconic guitarist, singer, and songwriter Jimi Hendrix
Hendrix was just 27, and his death, reported to be a suicide, is as much a mystery today as it was nearly 50 years ago.
"I don't believe it was suicide I just don't believe Jimi Hendrix left Eric Burdon his legacy for him to carry on. Jimi Hendrix was a very unique individual." Michael Jeffery
JIMI HENDRIX' DEATH IN LONDON, 1970
Hendrix was found dead in his girlfriend Monika Dannemann's apartment in London. Dannemann revealed that the two had sat up talking over a bottle of wine until 7 am, before going to sleep.
When Dannemann woke up at 11 am, she found Hendrix breathing, but unconscious and unresponsive. She called an ambulance and Hendrix was rushed to a London hospital, where he would be declared dead later the same evening.
JIMI HENDRIX'S CAUSE OF DEATH
After Hendrix's death, an inquest was held it was concluded that he had aspirated his own vomit and died of asphyxia while intoxicated with barbiturates.
Dannemann later revealed that Hendrix had taken nine of her prescribed Vesparax sleeping tablets, 18 times the recommended dosage.
WAS JIMI HENDRIX'S DEATH A SUICIDE?
According to Eric Burdon, vocalist of the rock band "The Animals," Hendrix left Dannemann a "suicide note" which consisted of a poem several pages in length.
"The poem just says the things Hendrix has always been saying, but to which nobody ever listened. It was a note of goodbye and a note of hello. I don't think Jimi committed suicide in the conventional way. He just decided to exit when he wanted to," said Burdon.
JIMI HENDRIX'S LAST GIG
The last time Hendrix was to perform before an audience was on the night of September 16, when he joined Burdon and his band War on stage at Ronnie Scott's Club in London.
"At first he played like an amateur, real bad, using stage tricks to cover up. Then he came on with a solo which was up to scratch, and the audience dug it. He went off stage and came back, playing the background to 'Tobacco Road.'" Burdon revealed.
Hendrix's manager, Michael Jeffreys has always contested that his death was a suicide, and believed that the musician's death by overdose was accidental-
Hendrix passed into music legend at the age of 27, one of the charter members of the infamous "27 Club" which includes Janis Joplin, Kurt Cobain, Mia Zapata, Kristen Pfaff, Brian Jones, and Amy Winehouse.
Hendrix's devoted fans have never accepted his death. Rumors as to what claimed the musicians have ranged from an accidental overdose to a dramatic murder conspiracy and has become part of the Hendrix legend.
JIMI HENDRIX'S MUSICAL LEGACY
50 years after his death Jimi Hendrix continues to garner fans in each successive generation with his massive musical legacy.
2018 saw the release of Hendrix's latest album, "Both Sides of the Sky" which features unreleased songs recorded by Hendrix between 1968 and 1970.
The album is the third volume in a trilogy from the musician's archive. In 2010, "Valleys of Neptune" was released followed by "People, Hell and Angels," which came out in 2013. Jimi Hendrix rocks on.
Please fill in your e-mail so we can share with you our top stories!