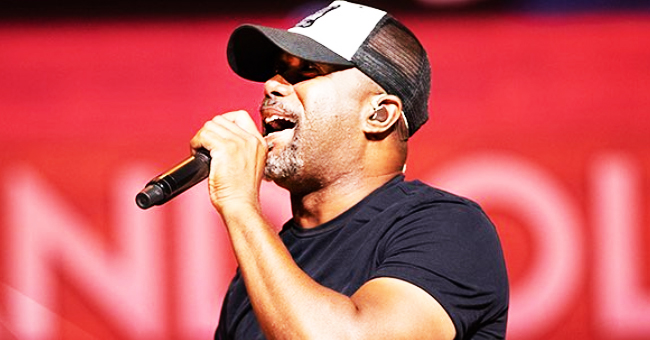 instagram.com/dariusrucker
Darius Rucker Raises Over $2 Million for St Jude Children's Hospital
Darius Rucker picked up $2 million for a charity donation to St. Jude Children's Hospital, and his reason for doing it is both selfless and inspiring.
Most celebs often give to charities as a way to give back to members of the society and the underprivileged who have little. Country music star, Darius Rucker, is one of those celebrities, and his passion lies in helping to raise funds for sick children and families who can't afford treatment.
For the last ten years, Rucker partnered with the St. Jude Children's Hospital and organizes yearly concerts in an attempt to help raise funds for the hospital. At this year's concert which was held last Monday, the singer raised $425,000, bringing the total money raised since the event started to over $2 million.
Rucker performed alongside fellow country artists like Luke Bryan, Jimmie Allen, Kane Brown, Travis Denning, and Sheryl Crow. According to St. Jude, the tickets for the concert got sold out before they released the names of the artists performing.
Apart from the musical event, the former "Hootie and the Blowfish" lead singer, equally organized a golf tournament and a silent auction the morning after. In a statement by Rucker, he explained that he got inspired to start the "Rucker and Friends: Benefit Concert" after seeing how the hospital put the welfare of their patients and their family members above monetary gain.
The country star revealed that St. Jude does not charge for the services rendered, and he considers it a great honor and privilege to be able to help them carry on with what he called "such an important mission."
Beyond philanthropy, the singer also got inspired by a patient to write the song "Possibilities " in 2014. The hospital, in turn, applauds him for his tenacity, noting that since his first visit ten years ago, he comes back from time to time to see how they are doing.
In 2017, Rucker also gave back to his alma mater — the University of South Carolina — by hosting a free concert for the students. He had promised them the concert if the football team won six games in that year's season, and they did!
The basketball team also benefited from the promise, and in the fall of 2017, he made good on his word at the Colonial Arena in Columbia. Rucker started his career while in the university as an undergraduate with his former band, and he continues to show that he is a selfless man who wants to do good in the world.
Please fill in your e-mail so we can share with you our top stories!