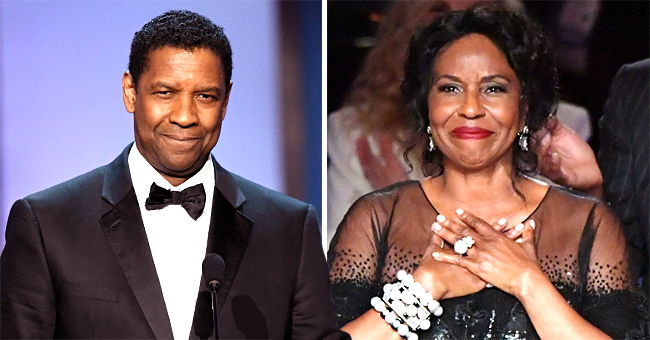 Denzel Washington honored with AFI Life achievement award, dedicates it to wife
Denzel Washington received the prestigious American Film Institute's life achievement award on Thursday night and in his acceptance speech, was full of praises for none other than his wife of over three decades, Pauletta Washington.
Denzel, 64, has no doubt paid his dues in Hollywood, clinching over 50 awards in total and turning out hit after hit performance as far back as the 1980s. Still, he remains one of the humblest personalities in the industry.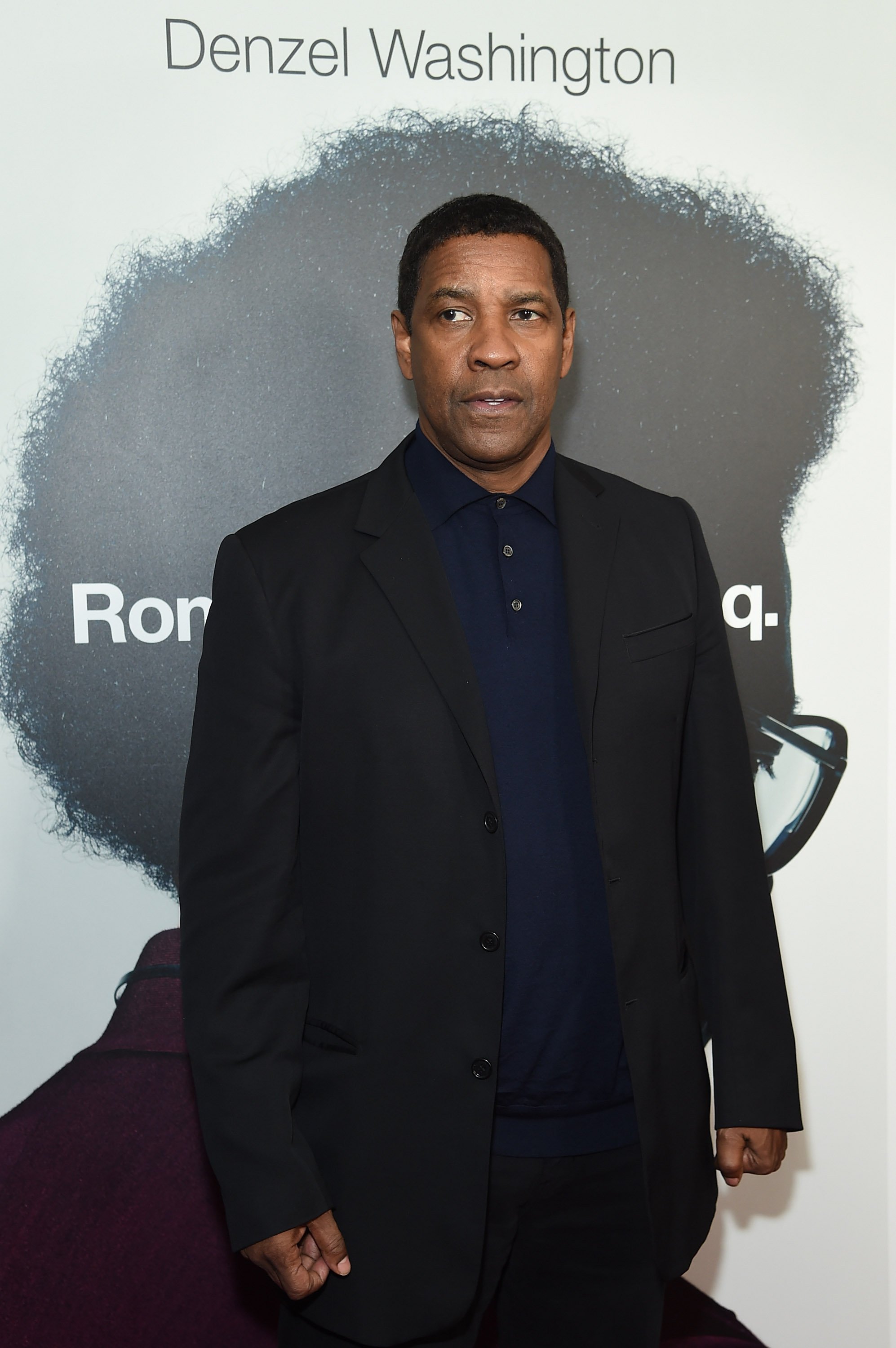 Denzel Washington at Henry R. Luce Auditorium on Nov. 20, 2017 in New York City. | Photo: Getty Images
At the 47th AFI Life Achievement Award Gala on Thursday, June 6, the two-time Oscar winner turned the spotlight on his wife, Pauletta, who was at the event with two of their children, Malcolm, 28, and Katia, 31.
"[Pauletta is the] most important person in my life," Denzel said, according to PEOPLE, adding that the lovebirds "were nine when we got together."
"40 years," he continued. "40 years of sacrifice. 40 years of forgiveness. She taught me about faith, spirituality, love, real love, unwavering love, in spite of myself."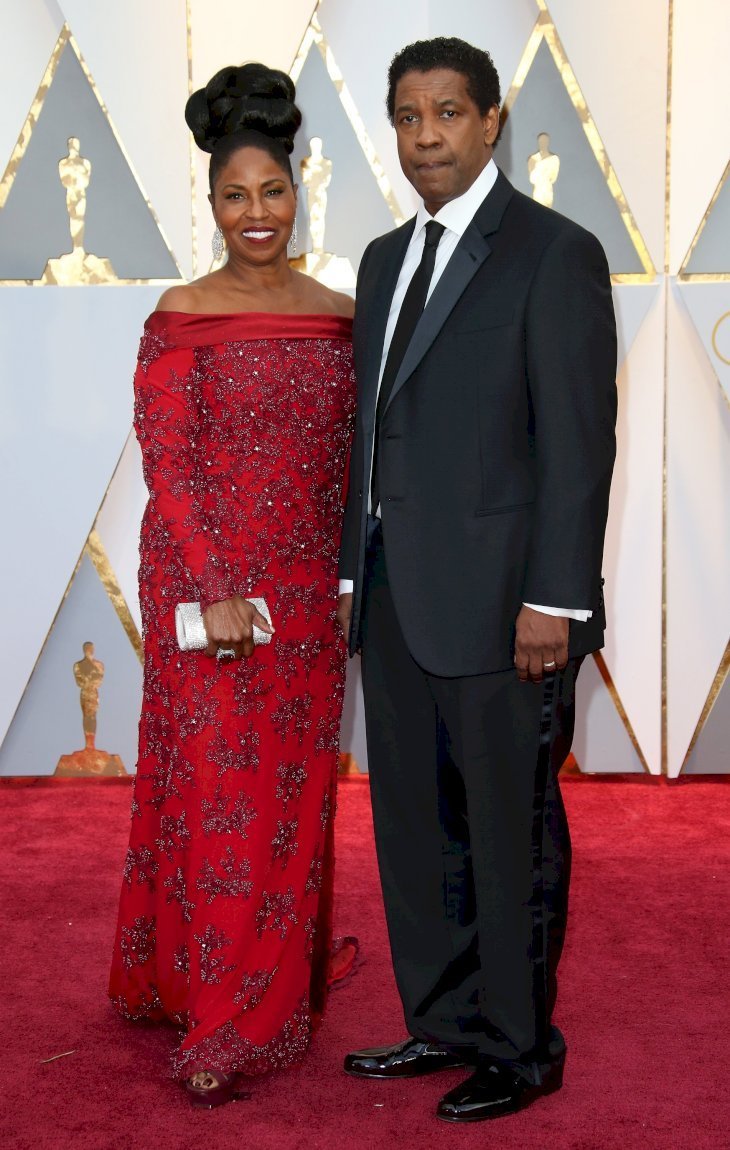 Denzel Washington & Pauletta Washington at the 89th Annual Academy Awards on Feb. 26, 2017 in Hollywood, California. | Photo: Getty Images
DENZEL & PAULETTA'S MOMENT
"I would not be alive without Pauletta Washington," he added. "I wouldn't survive."
Denzel then went on to extol his wife's many talents and abilities before asking the crowd to give her a standing ovation.
A beaming Pauletta, clearly moved by her husband's tribute, also stood up, clutching her hands to her heart as she looked towards him with eyes filled with love.
"I wouldn't know what it would mean not to have her by my side," Denzel told PEOPLE earlier on the red carpet.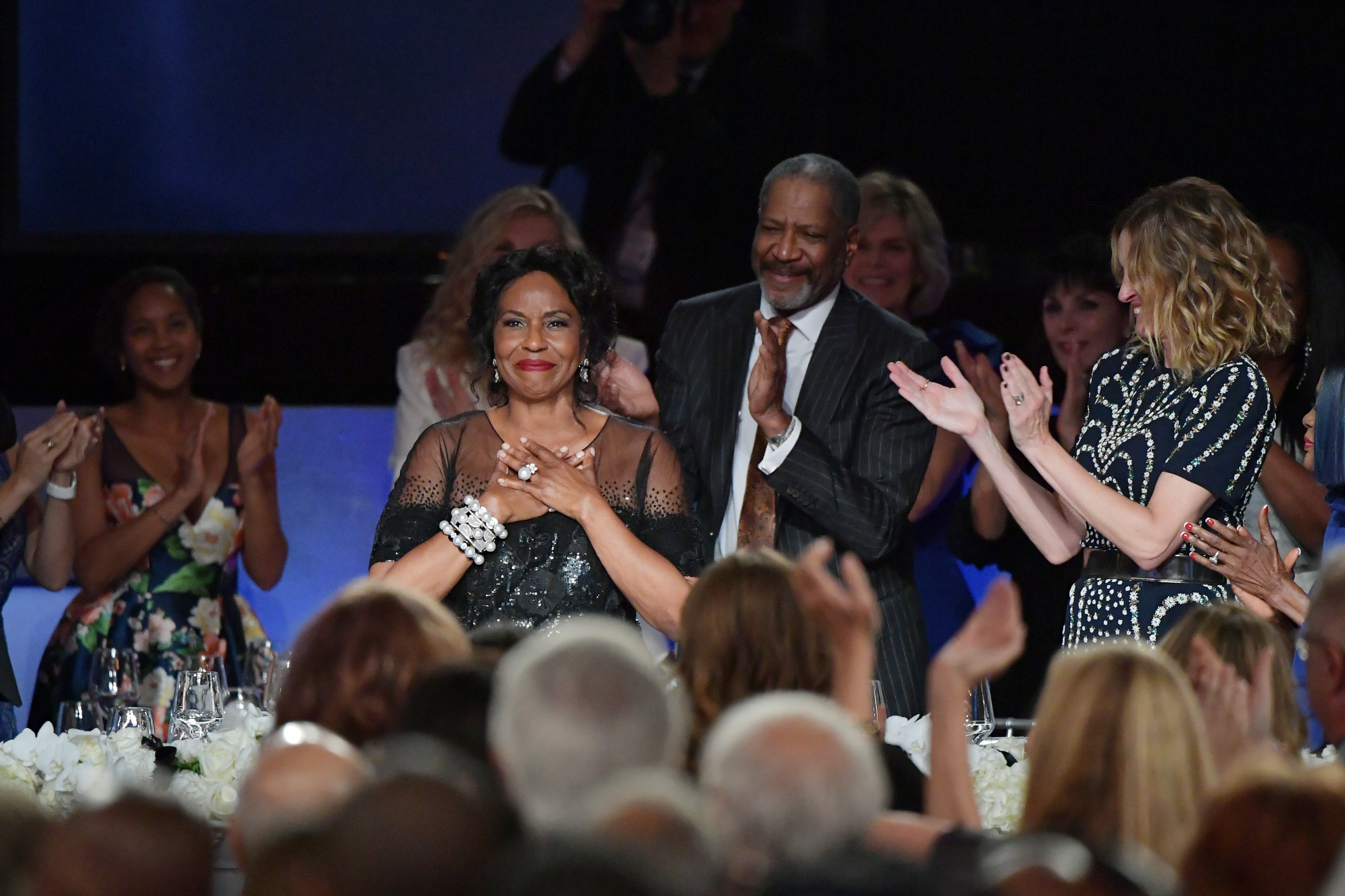 Pauletta Washington at the 47th AFI Life Achievement Award honoring Denzel Washington on June 06, 2019 in Hollywood, California. | Photo: Getty Images
A PARTNERSHIP THAT WORKS
On June 25, the couple will have been married for 36 years; in today's world, and especially in Hollywood, that passes for a lifetime.
The "Manchurian Candidate" star and Pauletta have four children: John David, 34, Katia, 32, and 28-year-old twins Olivia and Malcolm.
Before the AFI event, Denzel and Pauletta shared a sweet moment on the red carpet, according to Rolling Out.
When asked what they considered to be the actor's most significant lifetime achievement, Pauletta said, "His four children," but Denzel clarified: "[Actually] I was pointing to her [Pauletta]. That's my biggest lifetime achievement."
PRAISE FOR DENZEL WASHINGTON
The event also saw many of Denzel's industry friends and collaborators pay tribute to his acting talent and other off-screen qualities that endear him to them.
Julia Roberts, who worked with Denzel on 1993's "The Pelican Brief," read a letter of recommendation from the actor's university acting teacher while "Black Panther" star Chadwick Boseman crowned him the G.O.A.T (Greatest Of All Time).
"You built a body of work, characters, movies, moments that defied the limitations of story and success that has historically been available to the black actor," Boseman said, according to Entertainment Weekly. "And amongst all the great male leads of Hollywood history, you measure up as great, if not greater, if not the G.O.A.T."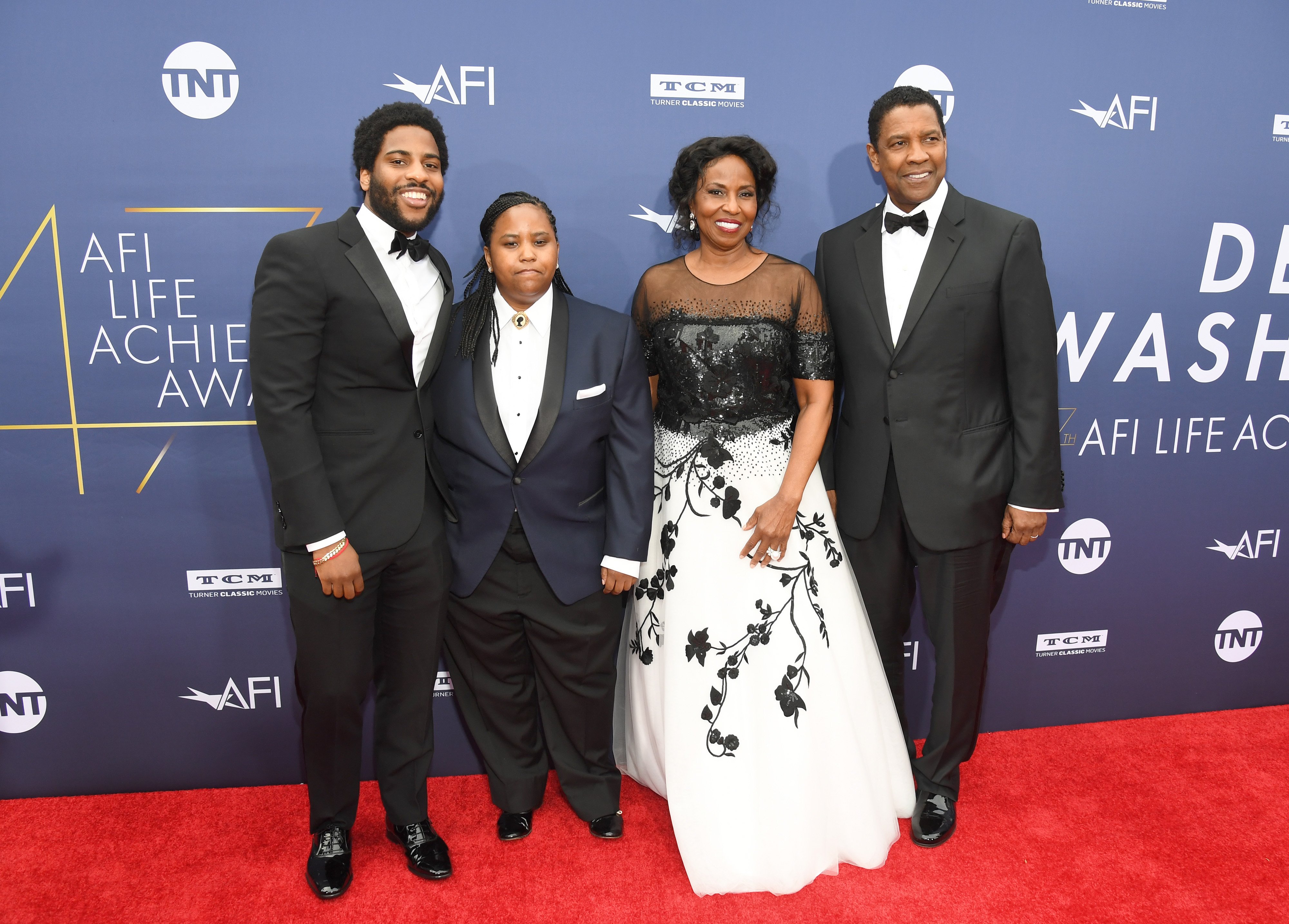 (L-R) Malcolm Washington, Katia Washington, Pauletta Washington & Denzel Washington at the 47th AFI Life Achievement Award on June 06, 2019 in Hollywood, California. | Photo: Getty Images
HUMILITY AT ITS BEST
Despite the accolades, Denzel remains humble, telling ACCESS during a red carpet interview:
"God is good! I've been blessed with ability and I haven't gotten too big-headed about it and I'm still trying to get better at it."
Congratulations, Denzel!
Please fill in your e-mail so we can share with you our top stories!