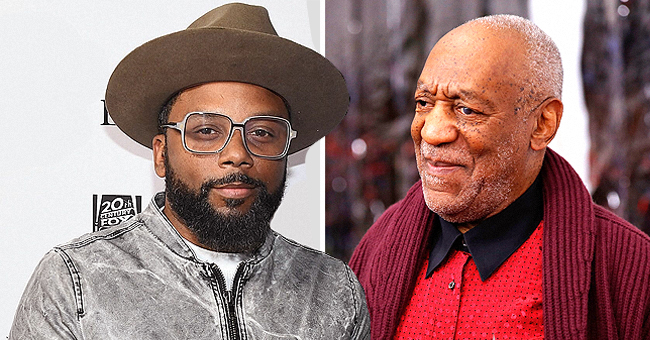 Getty images
Carl Payne on Why His Last Conversation with Bill Cosby 'Wasn't a Good One'
Carl Payne eventually had a role to play in the famous family sitcom, "The Cosby Show," but he initially wanted a more prominent role. In an interview with Comedy Hype, he laid bare some hidden facts, including his last conversation with Bill Cosby.
Carl Payne is renowned for his role as "Cockroach" on the Bill Cosby show. However, his first audition was for the character "Theo," which was given to Malcolm Jamal.
In an interview with Comedy Hype, Carl revealed some details of what really happened behind the scenes of the family drama, while sharing his encounter with Bill Cosby.
SEEKING TO PLAY "THEO"
Carl Payne initially auditioned to play the role of "Theo" in the famous sitcom. He made it to the final rounds of auditions where he was up against two others; a guy with a "jehry curl hair" and Malcolm Jamal Warner.
He also met other actors and actresses such as Jaleel White and Sheryl Lee who were auditioning for the roles of "Rudy" and "Claire Huxtable" respectively.
After the final rounds, Carl was very confident of getting the role but was saddened when it was given to Jamal. He was left pained but was surprised when Bill Cosby sent his assistant to invite him for a one-on-one talk. This was in a bid to explain why he didn't get the role.
Cosby made him understand that it wasn't because of his talent, as he was very much talented, but rather due to business reasons. However, he kept on going for auditions and finally landed the role of "Cockroach."
CARL'S LAST CONVERSATION WITH BILL COSBY
Payne, however, reiterated that his (Cosby's) legacy and what he did for the Black Community would never be taken away. As for the sexual assault allegations against Cosby, Carl explained that he never witnessed such and that it was between Cosby and God if he was guilty or not.
The "Bill Cosby Show" was one that held television audiences spell-bound for the eight seasons in which it ran.
CARL PAYNE HELPING PEOPLE EASE THEIR DEPRESSION
These days, Carl Payne is doing his best to ease the burdens of as many people as he can. His company is at the forefront of helping homeless people in Atlanta who may have mental issues or depression.
Please fill in your e-mail so we can share with you our top stories!