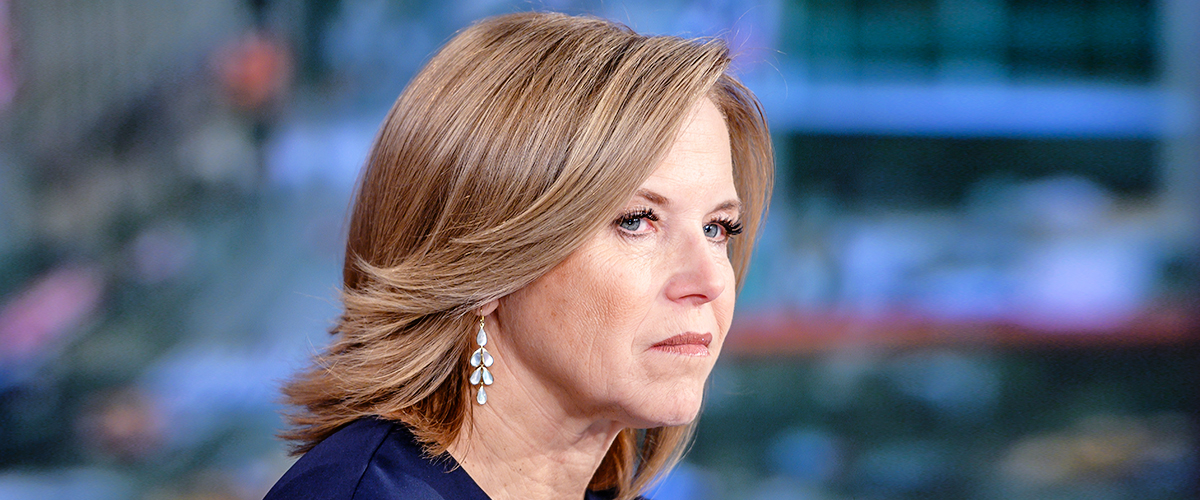 Getty Images
Katie Couric Honors Her Late Husband Jay Monahan on Their 30th Anniversary
Katie Couric shared a touching tribute on social media to honor her late husband on what would have been their 30th anniversary.
Former "Today Show" host Couric took to Instagram on June 10 to write a lengthy post about Jay Monahan, who passed away from colon cancer at age 42 in 1998.
Alongside a series of wedding photos, Couric wrote her caption in letter form, beginning with "Dear Jay..." The post is found below.
She wrote:
"It's June 10th 2019 and today would have been our 30th anniversary. I hope you would be proud of the way I've lived my life and know you'd be proud of your girls who have grown into incredible young women."
Couric and Monahan had two girls, Carrie and Ellie, together. The television personality went on to find love after her husband passed in John Molner. She mentioned him in her post:
"I think you would like @johnmolner who honors your memory and knows there is room in my heart for you both. With love, me."
In the last part of her post, she joked that she was happy Monahan's groomsmen didn't let him escape. She apologized "for the pouffy hat," saying she tried to look "jaunty" at the time.
After her husband died, Couric became an advocate for colon cancer awareness, even doing a live colonoscopy in 2000 to advance her cause. In 2014, she married Molner, but she has always kept Monahan in her heart.
Their daughter Ellie, 27, is a Yale graduate and is about to get married herself. Her boyfriend Mark Dobrosky proposed in February this year. Meanwhile, Carrie is a graduate of the highly acclaimed Stanford University.
In March, Couric opened up to her former colleagues on the "Today Show" where she was interviewed about Monahan's death and what she was doing to increase awareness of colon cancer.
Since it was Colon Cancer Awareness month, Couric made an effort to come on and remind people that "this disease is so preventable." She wanted other families to avoid the pain that she and her family went through.
She explained:
"He had a tumor the size of an orange blocking his colon, by the time he was diagnosed the prognosis was really bleak. I was desperately, frantic, to find something that would, if not cure Jay, would manage the disease. And there just wasn't."
Couric and Monahan met in 1988 in Washington where they both went to the same party. They got married one year later. Less than a decade later, Couric got a job on the "Today" show and soon after, her husband was also on TV.
He did legal commentary for networks like NBC, CNBC, and MSNBC. Couric was pleased when daughter Ellie was proposed to using the same ring that Monahan gave to her.
It's good to see that Couric and her daughter are able to find love after their devastating loss. We hope that Couric continues to motivate others to look for early symptoms and get screened for colon cancer.
Please fill in your e-mail so we can share with you our top stories!