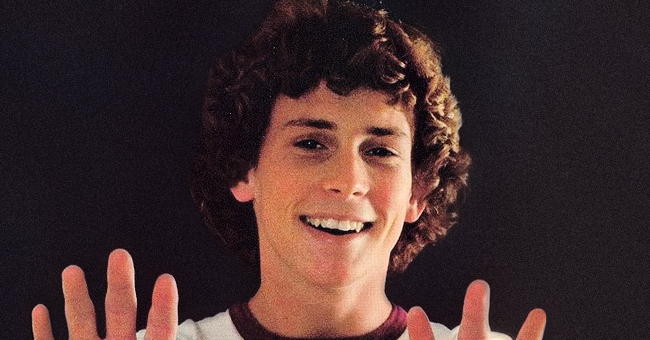 Source: Facebook/robertsworldofthe60s
Willie Aames from 'Eight Is Enough' Revealed His Past Struggles
As the child star from "Eight Is Enough" during the late 1970s, Willie Aames became an award-winning writer and actor who accumulated a long list of credits during his career. As he looked back on 40 years in showbiz, Willie felt grateful that he "came out alive."
His acting career started with appearances in shows like "The Wonderful World of Disney," and "Gunsmoke" in the late 1960s before he landed the role of Tommy Bradford in the comedy "Eight Is Enough."
During the same time, Willie also played the lead singer/guitarist in a band called "Willie Aames & Paradise," which eventually landed a recording contract with CBS Custom Label.
Willie then landed his first movie role in "Scavenger Hunt," and with his growing success, the former child star indulged the trappings it offered.
"There are dozens of me, dozens of actors that went through Hollywood and did the sex, drugs and rock n' roll thing. I was fortunate that I came out alive. I've watched a lot of my friends die, everyone from John Belushi, River Phoenix to Chris Farley. It just keeps going on and on. I was so fortunate that I didn't die," Willie later told Showbuzz.
In the years to come, Willie fought alcohol and drug addiction while an investment in a failed television show had him face private bankruptcy in 2008. Willie discovered a sense of faith while he attended Alcoholics Anonymous meetings and became a born-again Christian and an ordained minister.
A five-year hiatus from Hollywood followed, after which Willie returned to film-making and acting but also tackled another project. Together with his wife, Maylo-Upton Aames they wrote a joint biography about their earlier lives.
Willie wanted to share his true self with others and felt "a sense of relief" at telling his story. "I wanted people to try and understand what it was like as a kid to go through Hollywood and what was going on in your head - and in that way, it was somewhat cathartic," Willie told Showbuzz in 2008.
He took charge of his life, and an out-of-the-blue opportunity helped him turn his life around. He became a 6-star cruise director since acting roles had since dried up.
Similar to Willie, former child star Anissa Jones from the late 1960s show "Family Affair" faced similar troubles as she grew up with Hollywood fame.
Born in 1958, Anissa Jones became a troubled teen with a tragic story behind her death shortly after her 18th birthday.
Please fill in your e-mail so we can share with you our top stories!