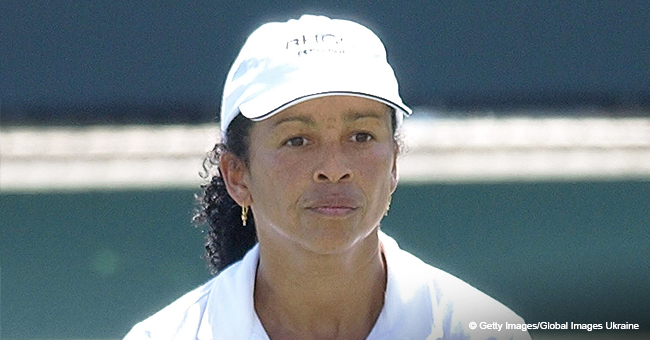 What Made 'The Color Purple' Actress Rae Dawn Chong Call Oprah Winfrey 'Vile'
Unlike most people, actress Rae Dawn Chong, best known for her role in "Quest for Fire," isn't a fan of the well-acclaimed superstar, Oprah Winfrey. She once had some negative things to say about Winfrey during an interview!
Rae and Winfrey both starred in the movie "The Color Purple" in 1985, and the latter described the show host as "lovely" during their time working together on the film.
NOT A FAN
However, things turned sour much later, and Rae didn't hold back any of the details in an interview with Matty P's Radio Happy Hour on June 27, 2013. In the interview which was retreived by TMZ, she said:
"She was lovely [on The Color Purple] It was after when I did Commando, and I was starring with Maria Shriver's husband in the movie. That's when she was a total bioootch."
Rae recalled Oprah invited her to her show but never called her on stage. This must have angered the actress because she referred to Oprah as a "great brown-noser."
WANNABE CHEERLEADER
She, however, didn't end things there! The actress later said some beautiful things about Oprah, including her mentioning that she respects her.
But this doesn't mean the bad blood doesn't exist. The actress said that Winfrey would pick the most influential person in a room and become best friends with them. She said:
"If you're in a room with her, she'll pick the most powerful person, and she'll become best friends with them. When we worked with her ... she was that fat chick that was the ... wannabe cheerleader."
Rae is not a fan, and considering Winfrey is one of the most loved celebrities out there, something certainly doesn't add up.
OPRAH IS AN ATTENTION SEEKER
Further, into the interview, Rae confesses that she thinks that people should respect her and go, "Hello, hats off, you have done an amazing thing. You have actually shifted the DNA of the universe."
Most of her accolades, however, felt like subtle shades! Rae took a jab at Oprah's looks stating that she would have been a housekeeper 60 years ago. Chong also used the N-word, saying that Winfrey would not have been a house but a field person.
OUCH! THIS IS WHAT I SAID
Soon after the interview went viral, "The Color Purple" actress made clear that she used the N-word as a compliment.
"I stand behind what I said, but out of context, it is bad. In context, I was actually complimenting Oprah," Chong insisted. "Do I have issues with Oprah? Yes. Am I perfect? No. Do I take back everything I said? No. Am in pain that it's caused pain to me, to her? Yes," Rae said.
Regardless of the beef and people's perception of her, calling her racist after the interview aired, Rae is still loved by many who think — rightfully so — that she is a great actress.
Over the years, she has been married thrice, mother to a son, Morgan and loves to give talented people platforms to grow.
Please fill in your e-mail so we can share with you our top stories!