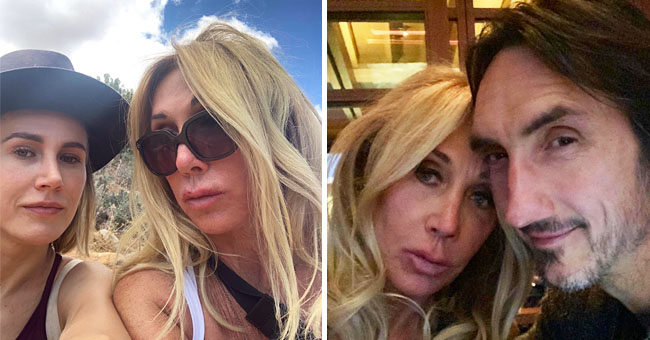 instagram.com/cindylandon1
Life of Michael Landon's Wife Cindy after the Beloved Actor's Death In 1991
After the legendary actor Michael Landon passed away from pancreatic cancer in 1991, his wife Cindy struggled to cope with the loss. Here's how life looked like for her after his death.
Michael Landon was an American actor, writer, director, and producer born on October 31, 1936, in Queens, New York. He was born Eugene Maurice Orowitz, but he changed his name after enrolling in acting school.
His most notable roles include the film "I Was a Teenage Werewolf" and the TV shows "Bonanza" and "Little House on the Prairie." Unfortunately, he died in 1991 at the age of 54 after a battle with cancer.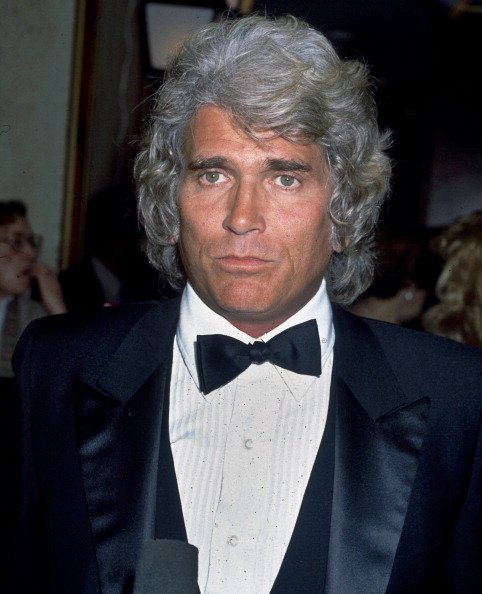 Michael Landon in Hollywood, California, circa 1990 | Source: Getty Images
Landon is survived by his third wife, Cindy, a Hollywood makeup artist, and his nine children. He has five sons named Mark, Josh, Michael Jr., Christopher Beau, and Sean, and four daughters named Cheryl, Leslie Ann, Shawna Leigh, and Jennifer.
Seven months after Landon's death, his widow and children narrated how they struggled to get on with their lives. While everyone knew Landon for his roles on television and film, his family knew him as a fiercely devoted father who was loved by all his family members.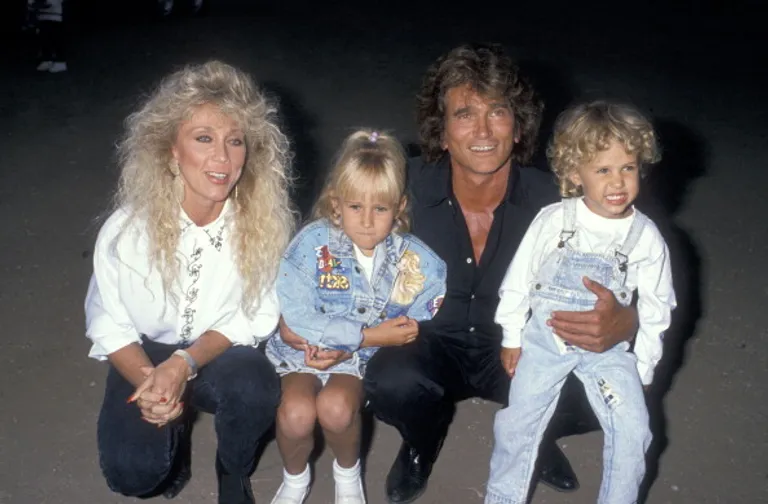 Michael Landon, wife Cindy Landon, daughter Jennifer Landon and son Sean Landon attend the Third Annual Moonlight Roundup Extravaganza to Benefit Free Arts for Abused Children on July 29, 1989 | Source: Getty Images
Cindy walked through her daily routine after her husband's death, which included getting up in the morning, going to the gym, and taking her kids to school. To cope with the death of her husband, she and her kids also went to therapy once per week.
The letters that Landon left her also helped because she could sleep without awakening looking at the ceiling, feeling alone. Cindy said: "I read those quite often. They're about how to remain strong and solid."
On April 2, 1991, Landon started to suffer from severe headaches while he was on a skiing vacation in Utah. Three days later, he discovered that he had been diagnosed with an aggressive form of pancreatic cancer known as exocrine adenocarcinoma.
By the time the cancer was detected, it was inoperable and terminal. A month after his diagnosis, he appeared on "The Tonight Show" to talk about his condition and also condemned the tabloid press for some inaccurate stories.
On July 1, 1991, at age 54, he died in Malibu, California. At the moment of death, Cindy was alone with Michael. The actor's last words were, "I love you."
Cindy left the room astoundingly calm. According to her, watching her husband go through the whole process prepared her. That night, she and her daughter Jennifer both slept with a piece of Michael's clothing.
The actor was buried in a private family mausoleum at Hillside Memorial Park Cemetery in Culver City, California. His gravestone reads:
"He seized life with joy. He gave to life generously. He leaves a legacy of love and laughter."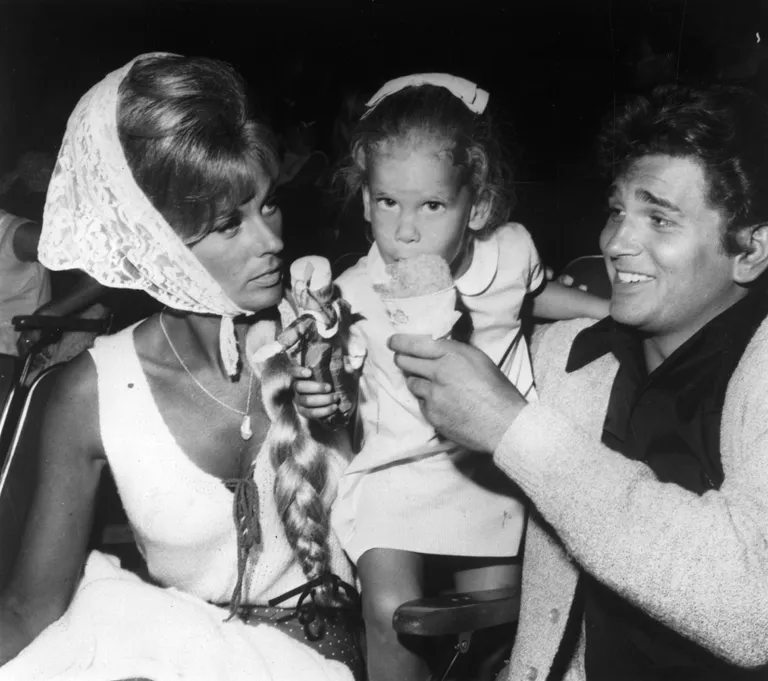 US actor, director and writer Michael Landon, who played a leading role in the TV series "Bonanza," with his wife Lynn and their young daughter in August 1965. | Source: Getty Images
Before his marriage to Cindy, he was married at different times to Dodie Fraser and Lynn Noe. He shared his son Mike with Fraser, her biological son, whom he adopted in 1956 when he was seven years old.
With Noe, he shared daughter Leslie Ann, and two years later, they welcomed Michael Graham. They have two other children, Shawna Leigh, and Christopher Beau.
Michael shared his youngest children with Cindy – Jennifer Rachel and Sean Matthew. He also became stepfather to Cindy's daughter Cheryl Ann Pontrelli.
Please fill in your e-mail so we can share with you our top stories!