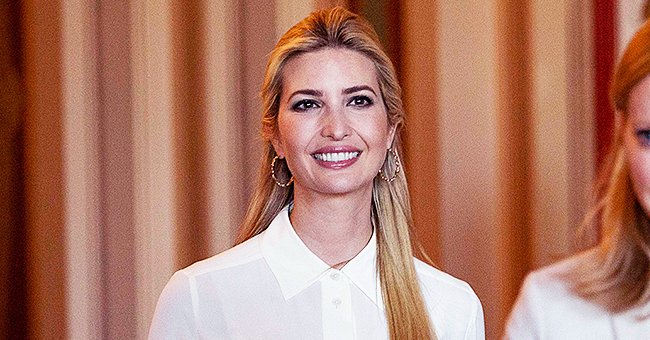 Getty Images
Ivanka Trump Attends a Washington Meeting in a Daringly Sheer Ensemble
Ivanka Trump, the first daughter of the president Donald Trump is a mother of three and an advisor for the white house. Whilst attending a Washington meeting, she went with revealing sheer ensemble and it blew up the internet.
Although the temperature hovered at around 60 degrees Fahrenheit when Ivanka was seen leaving her home -- a far cry from the balmy summer temperatures D.C. is used to -- Ivanka chose to rock an incredibly summery outfit for the day.
The ensemble was accompanied with slip-on flats and accessorized with a matching white handbag that she carried by her side. The funky cat-eye sunglasses gave the entire outfit an edgy look and enhanced her appearance.
The pleated sheer skirt has been an all-weather favorite for the first daughter. She was last seen wearing it as part of an autumn ensemble in October 2018, when she paired it with a chic black jacket.
Her dewy and fresh makeup highlighted her light-pink lip color. Her hair was loosely gripped back, leaving her straight blonde locks hanging loosely around her shoulders.
The outfit was surely a confidence booster, with the White House advisor looking happy and carefree as she walked outside the D.C. home that she shares with husband Jared Kushner and their three children.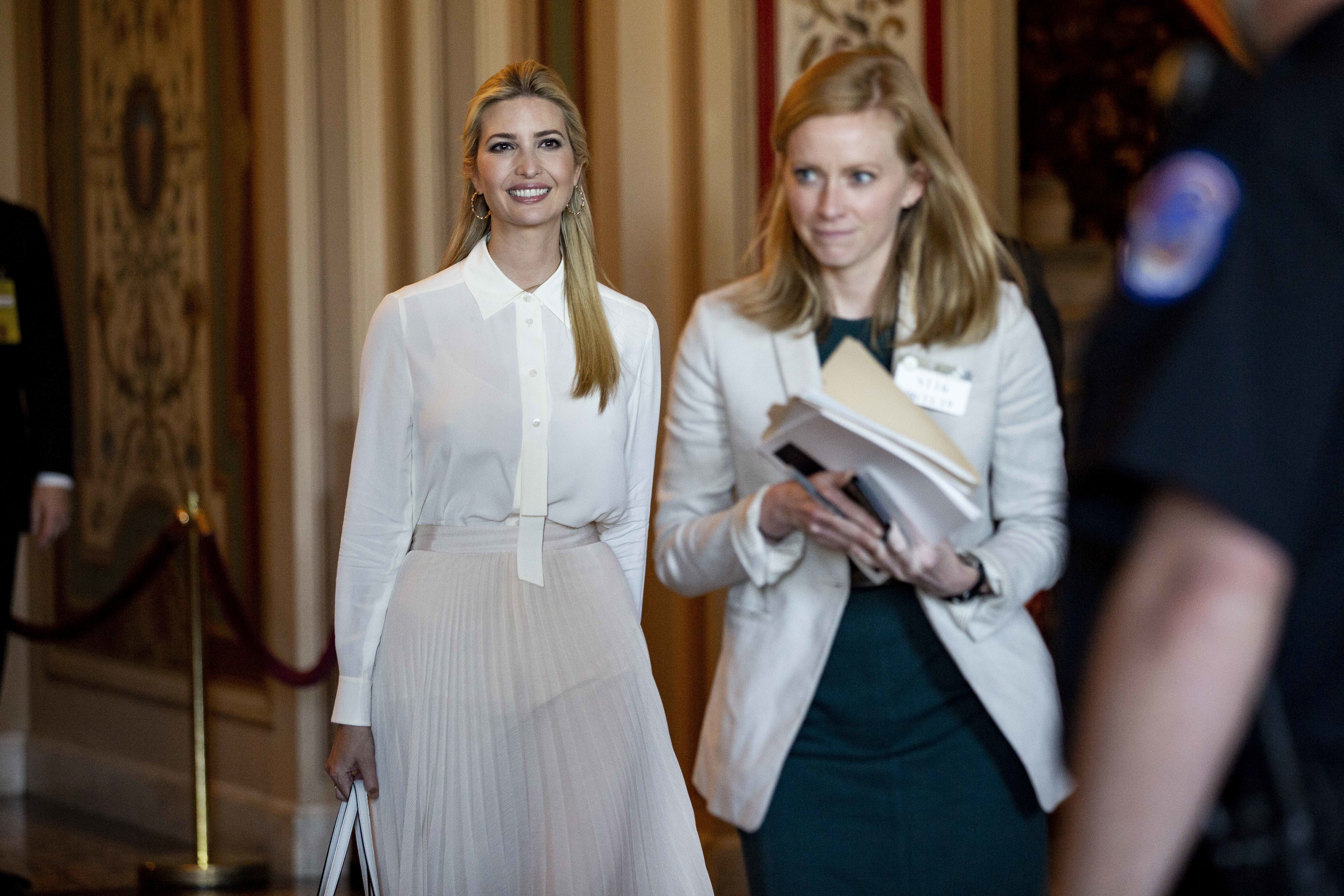 Ivanka Trump. | Source: Getty Images
After she waved to the cameras before getting into a car and driving off, she then took to Twitter and posted a tweet, "Today, I will be on the Hill unveiling the Administration's comprehensive Women, Peace and Security (#WPS) Strategy. #WGDP."
The First Daughter's tweets get all the attention from the internet. Her previous tweet about her being on route to the Netherlands, Hague specifically had gone viral with several people making jokes.
Ivanka was yet again slammed on the internet after posting a picture of her 3-year-old son, Theodore, making his way onto a big fluffy pillow on the floor during the night.
Please fill in your e-mail so we can share with you our top stories!