Man Requesting to Remove 'In God We Trust' from Currency Loses His Battle in Court
Michael Newdow wanted the motto "In God We Trust" removed from all US coins and currency, but the Supreme Court rejected his attempt.
An atheist, Newdow was the same activist attorney who tried to remove "under God" from the US Pledge of Allegiance, as reported by Fox News.  
Apart from claims of religious bias, the Pledge of Allegiance has also been labeled as racist.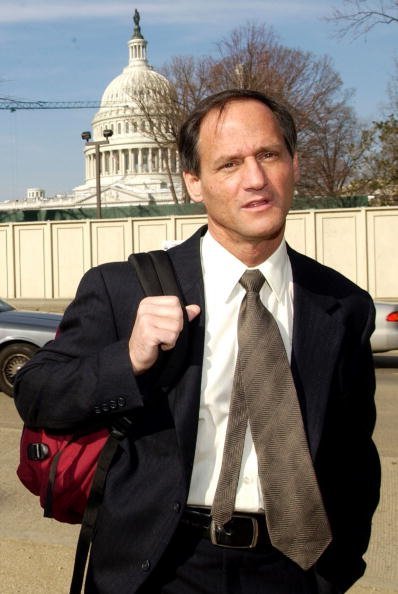 Newdow had argued that the Congress' mandate to inscribe "In God We Trust" on currency was a violation of the First Amendment because it is a form of government endorsement of religion.
In his petition to the Supreme Court, the lawyer pointed out that the government violates atheist individuals' "sincere religious belief" that there is no God.
He added that atheist individuals have become "political outsiders" because of the religious phrase inscribed on their money.
Supreme Court rejects case to remove 'In God We Trust' from US currency https://t.co/Bl7skdnySE pic.twitter.com/ixQCalP6CW

— New York Post (@nypost) June 11, 2019
FULL-FLEDGED ATHEIST
The phrase first appeared on US coin in 1864 at amid "increased religious sentiment" and was added to paper bills in 1955.
Newdow's atheist stance has also prompted him to try to remove prayer and any religious references at the inaugural ceremonies of President George W. Bush and President Barack Obama.
That's good news! Why do people want to remove that??

— Felix Nuñez (@Daywalker249) June 11, 2019
An ordained minister of the Universal Life Church, he founded an organization called FACTS (First Atheist Church of the True Science) in 1997. The organization advocates strong separation church and state in public institutions.
Newdow also serves on the Advisory Board of Secular Coalition for America.
CONTROVERSIAL PLEDGE OF ALLEGIANCE
Apart from claims of religious bias, the Pledge of Allegiance has also been labeled as racist.
In February this year, sixth-grader Jabari Talbot faced detention after he refused to stand up during the Pledge of Allegiance in his school ceremony.
The system tried to force Jabari Talbot into diversion. Jabari did not commit a crime. Guilty plea refused. Case dismissed. We applaud and support you Jabari. #JabariTalbot pic.twitter.com/H5MKzQ6bdK

— Team Roc (@teamroc) March 1, 2019
Talbot, a student of Lawton Chiles Middle Academy in Lakeland, Florida, explained that he didn't want to take the pledge because "the flag was racist, and the national anthem was offensive to black people."
Jay-Z and Roc Nation later stepped in and helped dismiss the case against Talbot.