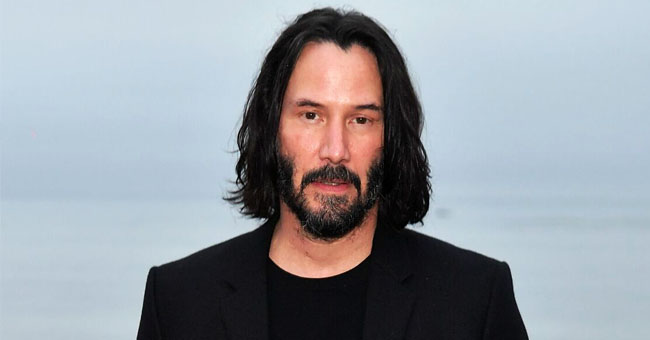 Getty Images
Keanu Reeves Responds to Social Media's Obsession with Him
Famous "John Wick" star Keanu Reeves is currently trending and is being called the "internet boyfriend." Surprisingly, he isn't even aware of it!
The third installment of American action drama, "John Wick," recently hit theaters worldwide and has many people fawning over the lead star, Keanu Reeves. Netizens are now calling him the "internet's boyfriend," but he didn't even know.
Keanu made a red carpet appearance during the "Toy Story 4" premiere, and it was there People's Melody Chiu sought his opinion about the viral trend.
She was startled when the award-winning star let on that he actually had no idea what she was talking about and instead linked that to how well-received his most recent works, "John Wick" included, are. Reeves said:
"I've been what? I didn't know that… That's wacky. The positivity is great. It's really special how [Always Be My Maybe and John Wick 3] have been embraced."
With his sterling act in soon-to-be-released animation film, "Toy Story 4," Reeves is sure to add on even more fans, especially of the female sex. He is the voice of a toy stuntman who rides a motorcycle.
It was also at the film premiere that the "Constantine" actor proudly recalled voicing the toy and how most of the toy's charismatic poses and hilarious tendencies stemmed from his ideas.
Reeves excitedly termed the character a "showman" and a "daredevil," who also had a lot of Pixar's signature emotion. According to Reeves:
"They took some of the physicality that I was talking about for the character and doing the poses. I think it's really remarkable how Pixar and the directors kind of do the physical comedy, the emotion, and so for me, I was really happy with what they did with Duke Caboom."
Reeves has a long list of award-winning acts, and that always makes him the subject of attention on the internet. Getting named the internet's newest boyfriend won't be the first time the actor will be receiving so much attention.
However, the actor never seems to know just how popular he is, and even that holds an attraction of its own. Netizens find his being oblivious to his popularity very adorable and it is making headlines. Now, his massive fan following are digging up everything about him even plunging him into more fame.
Just recently, fans discovered that the actor never touches women in photos. They have noted that while posing for pictures with women, he always keeps his hands off their backs. It doesn't look like Reeves will be escaping being a trending attraction on social media anytime soon with many more details like this surfacing online.
Please fill in your e-mail so we can share with you our top stories!