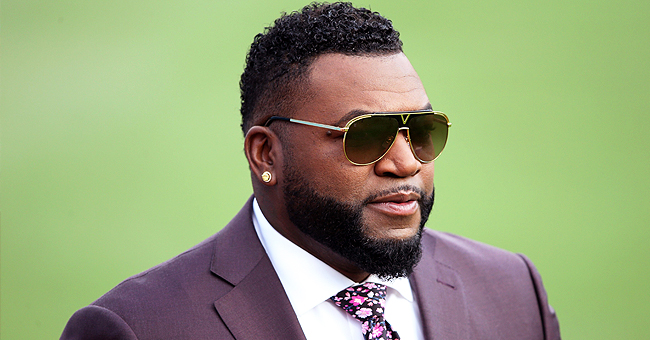 Report: Dominican Model Alleged to Be at Center of Love Triangle in David Ortiz Shooting
Recently, the Boston Red Sox star, David Ortiz was attacked in a bar, and he sustained a gunshot injury. However, speculations point at a Dominican model to be the cause of this incidence.
The tragic incident occurred while David was in a patio bar, around Santa Domingo's Ensanche Ozama. He was shot in his back by an unnamed individual.
About half a dozen men have been detained in police custody as participants of the attack. While David is currently hospitalised following the ejection of his colon, liver, and gall bladder as a result of the severity of the tragedy; he seems to be recuperating fast.
A Dominican model, and YouTube vlogger, Maria Yeribell Martinez Garcia was first reported to be romantically linked with the victim by ElCalleJon 809.
Garcia was seen displaying her martial arts skills in a feat of defence to get past David's bodyguards and another of David's speculated lover!
In the video that had spread like wildfire on the internet, both women struggled with each other. According to reports from "People Espanol," the second "lover" is known as Fary Almanzar Fernandez.
This is not the first time both women will be meeting; back in May, the latter filed a complaint against Maria concerning the credibility of her affair with the Boston star.
There were also pictures showing that David purchased a vehicle for Maria on the day of the shooting. The receipt was presented to the car purchase firm, but they didn't give up any details regarding it.
However, over the phone, the model refuted having an affair with the baseball champ after the smackdown at the hospital. She revealed that they have a cordial relationship alright but that they are only "friends," and that she's concerned about his health.
"We are friends, he knows my family, and people are making things much larger. His recuperation is what's important right now, not me, not the people in the clinic."
The police, and the media do not seem to be backing down in their quest of getting to the root of the matter, as Dominican law enforcement forces shared some intricacies concerning the issue.
They stated that the shooting was a calculated attempt to end the sports champ and that $7,805 was paid for it. They further expressed that the gunshot incident may have been the plans of a Dominican drug lord who suspects that his girlfriend, Maria, was in a relationship with the victim.
Maria took to Instagram to defend her stand, and she claimed she was never involved with a drug baron, or either is she the reason for the shooting.
Leo Lopez, one of David's reps, has also come out to disregard statements that the shooting was as a result of girlfriend tussle, and expresses regrets of David's presence in that venue at that particular time. He said:
"There is no doubt it was an act of hired killers. If we had known that there was a dangerous situation, he would not have been there at that moment."
The former player seems to be healing fast, as his wife, Tiffany shared the good news of his health.
Regardless of all the rumours presenting that her husband is having an affair, she seems unconcerned with all of that; as she remains glued to his side at the hospital he was transferred to in Boston.
Although the two had separated a few years earlier, they rekindled their love again.
Please fill in your e-mail so we can share with you our top stories!