Ryan Seacrest Shares a Rare Childhood Photo with His Dad on Father's Day
Sunday was Father's Day and proved to be an opportunity for many people to celebrate their fathers. Ryan Seacrest was one of the many people who did and shared a rare photograph of him and his dad on the special day. 
Father's Day turned out to be an eventful day for many fathers in the world. Many grateful sons and daughters showed gratitude to their fathers for the many strives they made to ensure their success.
One of such grateful sons was Ryan Seacrest, who took time out on his Instagram page to celebrate his father and also posted cute pictures of them together. 
RYAN SEACREST OWES HIS SUIT WEARING SKILLS TO HIS DAD
On the Instagram post, the famous radio presenter and producer shared two pictures of himself and his father, Gary Seacrest wearing suits. One of the photos was taken recently, while the other one is a rare picture of when Ryan was still a glass-wearing young boy.
While referring  to the two suit-wearing men, Ryan captioned the photo saying:
"The man who taught me the importance of a well-tailored suit, among many other things. Happy #FathersDay dad!"
Commenters on the post were in full admiration of the two men and also sent their well-wishes to the Seacrests.
CONNIE AND GARY SEACREST'S AMAZING LOVE STORY
Apart from being a good teacher of wearing well-tailored suits, Ryan Seacrest's father can also be said to be a perfect teacher of love. Gary Seacrest and his wife, Connie have been married for forty-nine years and their son, Ryan, is so proud of them.
The producer shared a post in tribute to his parents on the day of their anniversary. The couple is undoubtedly role models for young couples and shows in their unique way the amazing beauty of love.
FATHER'S DAY
Father's Day is  a day inspired by a civil war veteran. Dad, William Smart, who single-handedly raised his six children on a farm. The amazing dad's daughter, Sonora Smart, believed that her father's exemplary show of fatherhood deserved to be celebrated.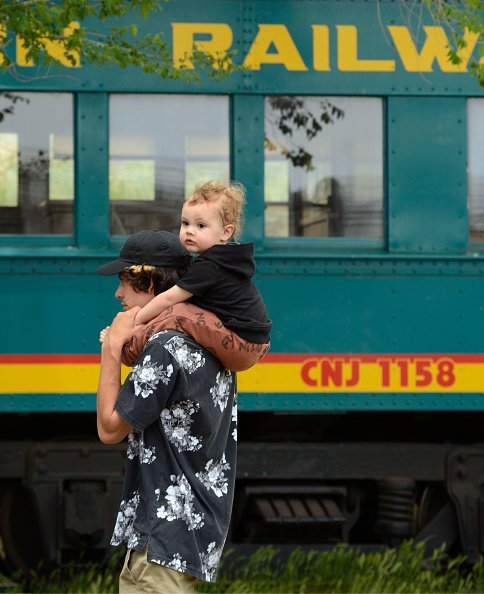 \
The third Sunday of June was set aside as the day to celebrate fathers. The proclamation was officially signed by President Richard Nixon in 1972, though it was first celebrated on June 19, 1910. There are indeed many more unknown facts about this special day.