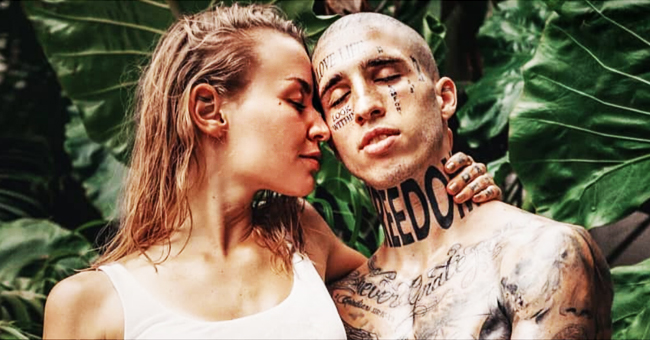 instagram.com/another_beautiful_day_official
Instagram Blogger Reveals: 'My Mom Works Two Jobs to Pay for My Entertainment'
An Instagram influencer admitted to having his mom pay for his lavish trips around the globe, recently starting a GoFundMe page to fund he and his girlfriends next trip to Africa. "Getting a job is not an option," he said.
Instagram tandem Catalin Onc and Elena Engelhardt are the couple behind the account Another Beautiful Day, where they post photos from their vacations in different countries. While their hobby is an expensive form of leisure, their funding does not come from their own blood, sweat, and tears.
The influencers created a GoFundMe page to ask for generous donations for their next trip, raising €200 (£180) last week, apart from the parental support given to them.
FUNDED BY MUM
After their trip to Bali, Copenhagen, Nepal, and Paris, the couple plans to embark on a new journey from Germany to Africa using a tandem bike ride, while relying on money from donations and Onc's mother, who received backlash after admitting his mother's efforts to fund them.
The two shared in a comment which has since been deleted, that they have been surviving with the hard earned money of Onc's mom who works two jobs.
"At this very moment, my mother is funding us, she works two jobs and has not much herself. We didn't ask her for money but she loves that she is able to help," the comment read. "Mum, I want you to know, that it is not only us but hundreds of others that benefit from your help."
ATTRACTING BACKLASH
The couples followers criticized them for relying on Onc's mom instead of getting a job. Often advocating about mental health, the two were called out for being hypocritical about Onc's mothers own mental health issues from working two jobs.
"Some will just tell us to get jobs, like everyone else and stop begging. But when you have the impact we do on others' life, getting a job is not an option," they allegedly wrote. "We could model and make fast money, but we don't want to advertise consumerism."
Instagram users continued to shame the couple who posts photos of themselves on trips, asking how it inspires people and calling them out for using their parents.
AN INFLUENCER'S RESPONSE
An official response to critics was posted on their Instagram page a few days after, where the couple admitted to having donations and accepting funds from Onc's mother.
"Some people are quick to judge and speak. At this very moment we don't have much, we are accepting money from my mother and also donations but we don't hide that. This situation is teaching us a lot," they wrote.
GOFUNDME
While GoFundMe creates an avenue for people to come together and raise money for a cause, sometimes it is being misused and abused. One victim of its misuse was Johnny Bobbitt, a homeless veteran who generously gave his last $20 so Kate McLure after she ran out of gas miles from home.
In return, she started a GoFundMe page for Bobbit, which turned out to be a huge success, raising over $400,000. With a surprising, sad turn of events, the money raised never reached Bobbit and was instead spent on the McLure's luxury with her boyfriend.
Please fill in your e-mail so we can share with you our top stories!