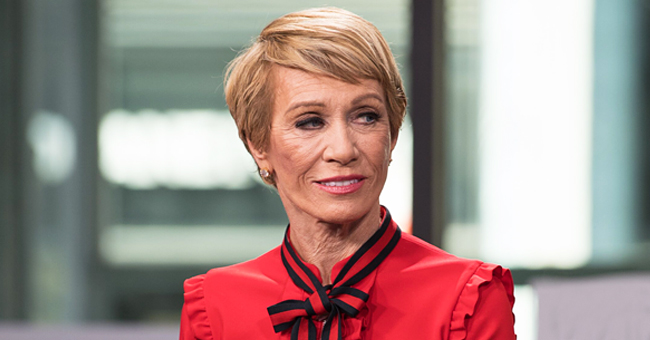 Getty Images
Barbara Corcoran of 'Shark Tank' Reportedly Speaks out about Her Brother's Unexpected Death
Brother of "Shark Tank" star Barbara Corcoran, allegedly died in his hotel room in the Dominican Republic in circumstances that resemble several other deaths of American tourists.
Barbara Corcoran, one of the famous hostesses of the Shark Tank show, revealed that her brother, John Corcoran, died a few weeks ago in a hotel in the Dominican Republic. The island was his favorite holiday destination.
His death adds at least 6 American tourists who have died in hotels in Punta Cana and La Romana in recent months under mysterious circumstances. Authorities said there is no connection between those deaths and every one of them is an isolated case.
"These cases are very regrettable, but isolated. Investigation into them is a top priority for us and for the National Police. We are asking them to deploy all resources to help provide answers as quickly as possible," said Tourism Minister Francisco Javier Garcia.
Corcoran revealed that her brother went to the Dominican Republic in April to spend his annual vacation. The 70-year-old man lived in New Jersey and had a roof repair and installation business.
John died suddenly of a cardiac arrest, or at least that is what was reported to the family, as explained by his sister. As far as she knows, an autopsy was not performed on her brother's body to confirm the cause of death.
A friend of her brother, who was staying in the same room, was the one who found his body, TMZ reported, adding that it is not clear what happened.
Corcoran said that John was retired and was on the island awaiting the arrival of his girlfriend when he passed away, she referred to him as "my favorite brother" among her nine brothers and sisters.
The real estate expert said she doesn't believe that the death of her brother in the Dominican Republic has any connection with a recent series of mysterious deaths of American tourists on the island.
"He loved the DR and vacationed there frequently. My brother had an existing heart condition and we believe he died of natural causes, but you're still never ready for the death of a loved one," the "Shark Tank" star said in a statement on Instagram on Thursday, trying to clear up any confusion about the nature of John's death.
The Dominican Republic is in the eye of the hurricane due to the death of at least 4 tourists who died between April and May in hotels in Punta Cana and La Romana and which includes the death of a couple.
"I'm overwhelmed with sadness for the lost lives in the DR and my thoughts are with the families who have lost their loved ones. Thank you for all your thoughts and good wishes. I appreciate your love and kindness," Corcoran said.
According to reports, in 2018 two more tourists died in two of the hotels where the recent deaths occurred: Yvette Monique Sport, 51, who died after drinking a drink from the minibar at the Bahia Principe de La Romana hotel.
And David Harrison, 45, who died at the Hard Rock Hotel & Casino Punta Cana, where another tourist from California died last April.
Please fill in your e-mail so we can share with you our top stories!